Player Dave and Black Carl! come together to push bass music boundaries and the Fallen Petal EP proves the sky is the limit.
---
Player Dave and Black Carl! have both set the bar high in the bass community and continue to create their own unique sound. On one side, Player Dave sparks a fire in his listeners through his therapeutic style that can be heard on his debut album, Where The Wind Blew Me, which showed he is a force against calamity. On the other, Black Carl!'s blend of hard-hitting beats and raw showmanship ignites an upheaval of energy felt throughout his crowds. These two were seen zooming their way to the top with notable career accomplishments such as Player Dave selling out his first DEF Global show and Black Carl! making his way to multiple festivals including Okeechobee this year.
They say opposites attract and there's clearly a magnetic pull between their music – so it was destiny that they would collaborate. Now, the two have come together for the first time and presented the Fallen Petal EP, which two-track EP exemplifies how each artist's acclaimed sounds complement each other.
In the first track "Petal" you can immediately hear Player Dave's euphoric sound mixed with Black Carl!'s upbeat yet striking bass. The tune itself is filled with emotion and articulated into a leftfield bass mentality. The second track "Fallen" gets your heart beating faster as the two combine tech-like drum and bass within a melodic atmosphere. All-in-all the Fallen Petal EP is stunning and sure to be heard at upcoming festivals like Sonic Bloom and more to the delight of their fans.
Fallen Petal will definitely help secure a strong foundation for Player Dave and Black Carl!'s growth. Listen to the Fallen Petal EP on Spotify or your favorite platform, and let us know which track has you feeling the most in the comments!
Stream Player Dave x Black Carl! – Fallen Petal EP on Spotify:
---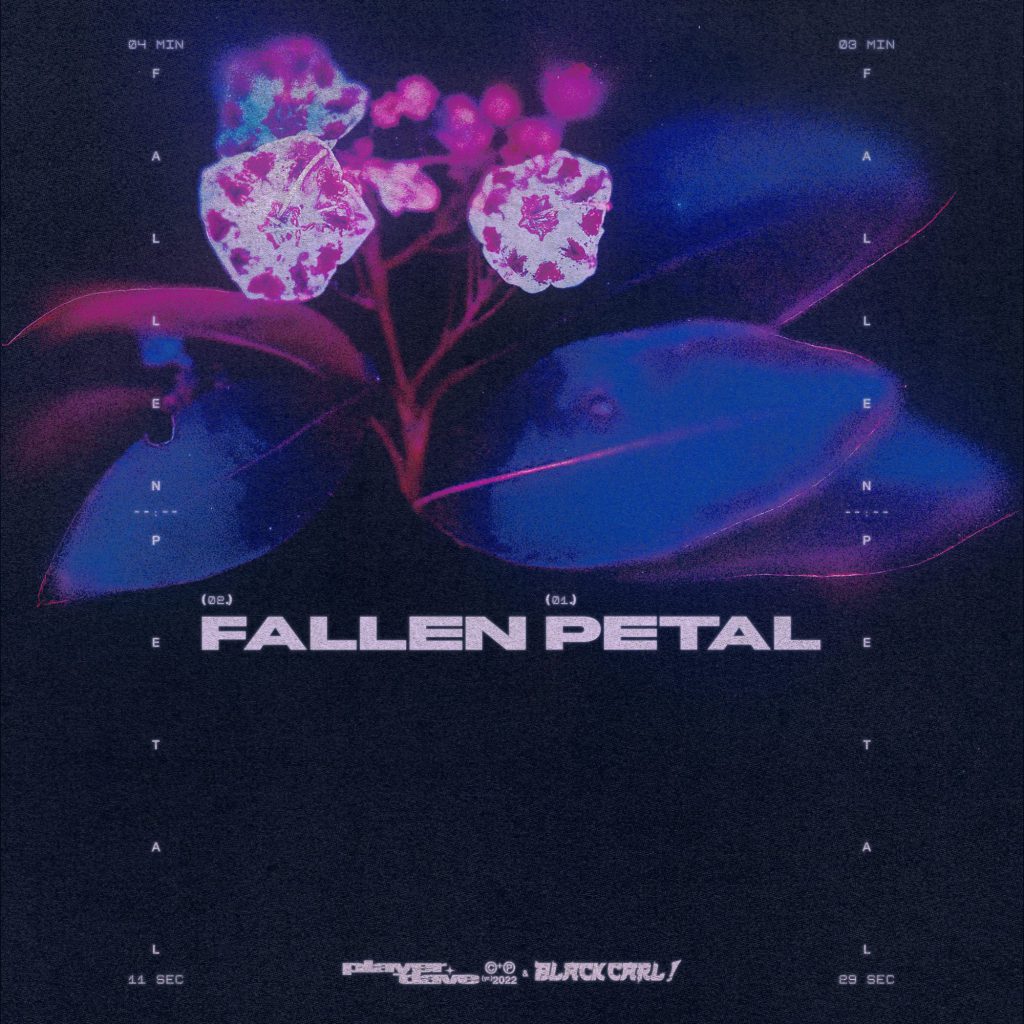 ---
Follow Player Dave on Social Media:
Facebook | Twitter | Instagram | SoundCloud | Spotify | Audius
Follow Black Carl! on Social Media:
Facebook | Twitter | Instagram | SoundCloud | Spotify | Audius