Canadian artist Jack Trades teams up with Piques and Rachel West for a fresh house gem called "Right Thing" on Physical Presents.
---
Jack Trades has continually delivered some stunning tunes for the masses since first breaking onto the scene. Last year saw the Canadian DJ and producer deliver a number of tracks including "Change Your Mind" with sahara, "Lost," and "On My Mind" with Heather Janssen. Now, Jack Trades is gearing up to make a splash in 2022 with his first single of the year, "Right Thing" with Piques and Rachel West, that's landed on Physical Presents.
Officially due out on March 25, "Right Thing" is a gem of a house tune that will have anyone who listens dancing away to the beat while getting lost in their feelings simultaneously. The catchy beat is filled with piano notes and a beat that uplifts the soul, making it a club-ready tune that's perfect for the warmer months ahead. "When I wrote the instrumental demo and sent it over to Piques and Rachel, they came actually back to me with the initial concept of 'Right Thing'," Jack Trades said about the creation of the tune. "Rachel being the amazing songwriter she is, wrote something emotional yet upbeat, which had me hooked right away."
Beyond the production prowess of Jack Trades and Piques on the track, it's those powerfully emotional vocals from Rachel West that take this to the next level. She strikes a chord with anyone who has questioned themselves after walking away from a relationship. Speaking on the meaning behind the lyrics, she said, "It's not easy grappling with those questions and in certain moments it can feel like torture. Our song captures that feeling and leaves those tough questions unanswered."
Get an exclusive look at the lyric video for "Right Thing" on YouTube, download or stream the track when it drops on March 25, and stay tuned for more from these three artists.
Stream Jack Trades x Piques x Rachel West – Right Thing on YouTube:
---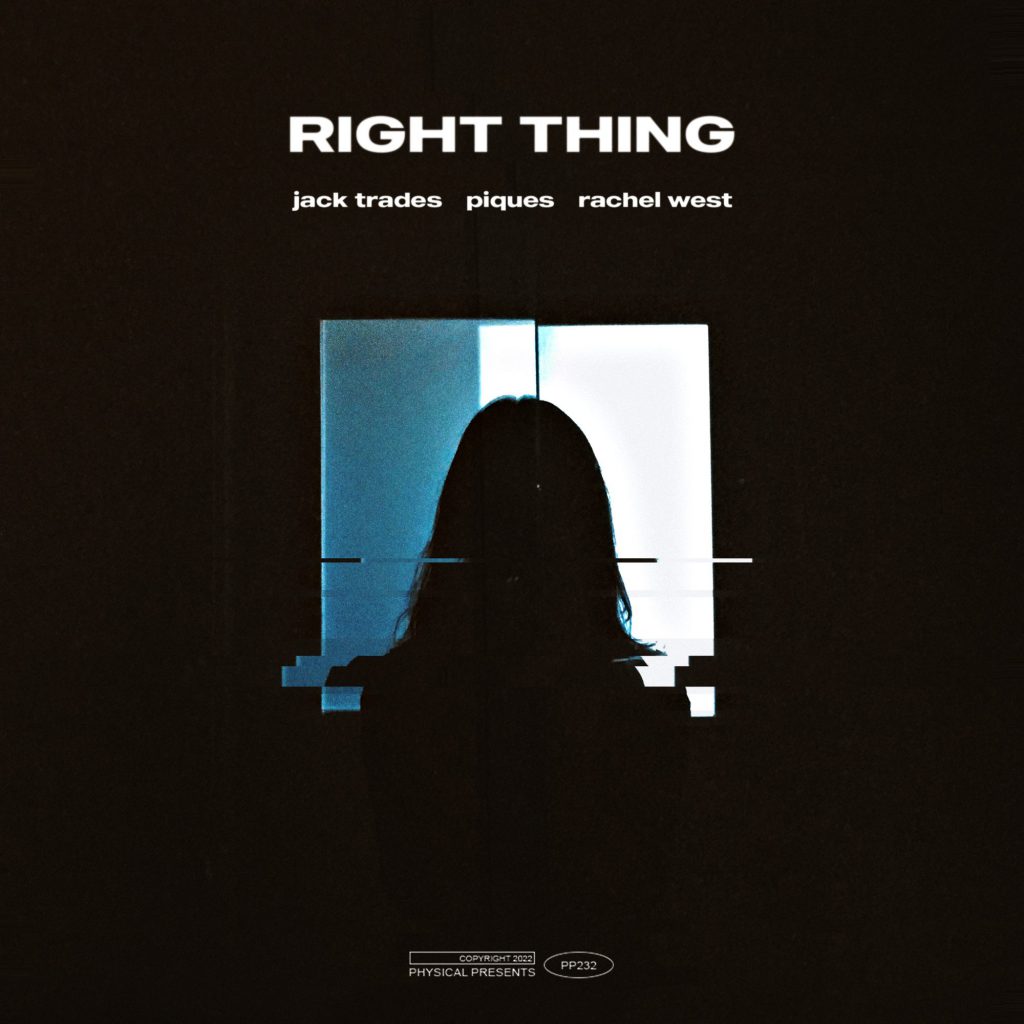 ---
Follow Jack Trades on Social Media:
Facebook | Twitter | Instagram | SoundCloud