Baby Weight, Emuh, aboywithabag, Achilles, and more have found a home for their latest heaters on Space Yacht's Tech My House Vol. 3.
---
Space Yacht has been up to some big things with their imprint as of late, yet it feels like it's been an eternity since they gifted house lovers with a fresh volume of Tech My House. This compilation series has brought forth some of the best and brightest who are climbing the ranks of the scene, and now the third volume has arrived just in time for the warmer days ahead.
Out now across all platforms, Tech My House Vol. 3 features a whopping 16 tunes that will quickly ignite a fire in your feet and have you losing your mind during its runtime. This edition continues to showcase the tastemaking ability that LondonBridge and Henry Lu bring with the table as they look to artists like Baby Weight, Local Singles, Xeno, Emuh, Faucon, and Ian Allen, among others who have impressed with releases as of late.
While each one of these tech house tracks is packed full of heat, there were a few that stood tall from the rest on Tech My House Vol. 3. This includes the lead tune, "Dancing Alone," from Gibson Parker and Goddys which is the perfect kickstart to your day, along with Local Singles' "Conmigo" that is dripping with Latin flair.
Other tracks of note include Achilles' "UPGRADED" with its infectious vocal and throwback vibes, Ciszak and Discodisiac's "Sugar" with its fun-loving nature, and the ever hypnotic "Bangalore Bounce" by Ian Allen that will have anyone bopping along with it. Further, "The Whispering Tree" by aboywithabag acts as the perfect bookend for this collection with its own tasty groove.
Take a listen to Tech My House Vol. 3 on Spotify or your preferred platform and get to groovin' because this compilation is filled with heaters!
Stream Tech My House Vol. 3 on Spotify:
---
Space Yacht – Tech My House Vol. 3 – Tracklist:
Gibson Parker, Goddys – Dancing Alone
Baby Weight – Scooby Dooby Boof
Local Singles – Conmigo
Ciszak, Discodisiac – Sugar
Xeno – Make It Bang
Emuh – 1 World
DEM2 – The Outsiders
Achilles – UPGRADED
Keepsix, Reezy – Break
Tony H – Don't Be Scared
LMNOP, Roy LaCroix – My Girl
OBAŸASHI – Gibberish
Faucon – I Said
Ian Allen – Bangalore Bunce
Case of the Mondays – Sarah
aboywithabag – The Whispering Tree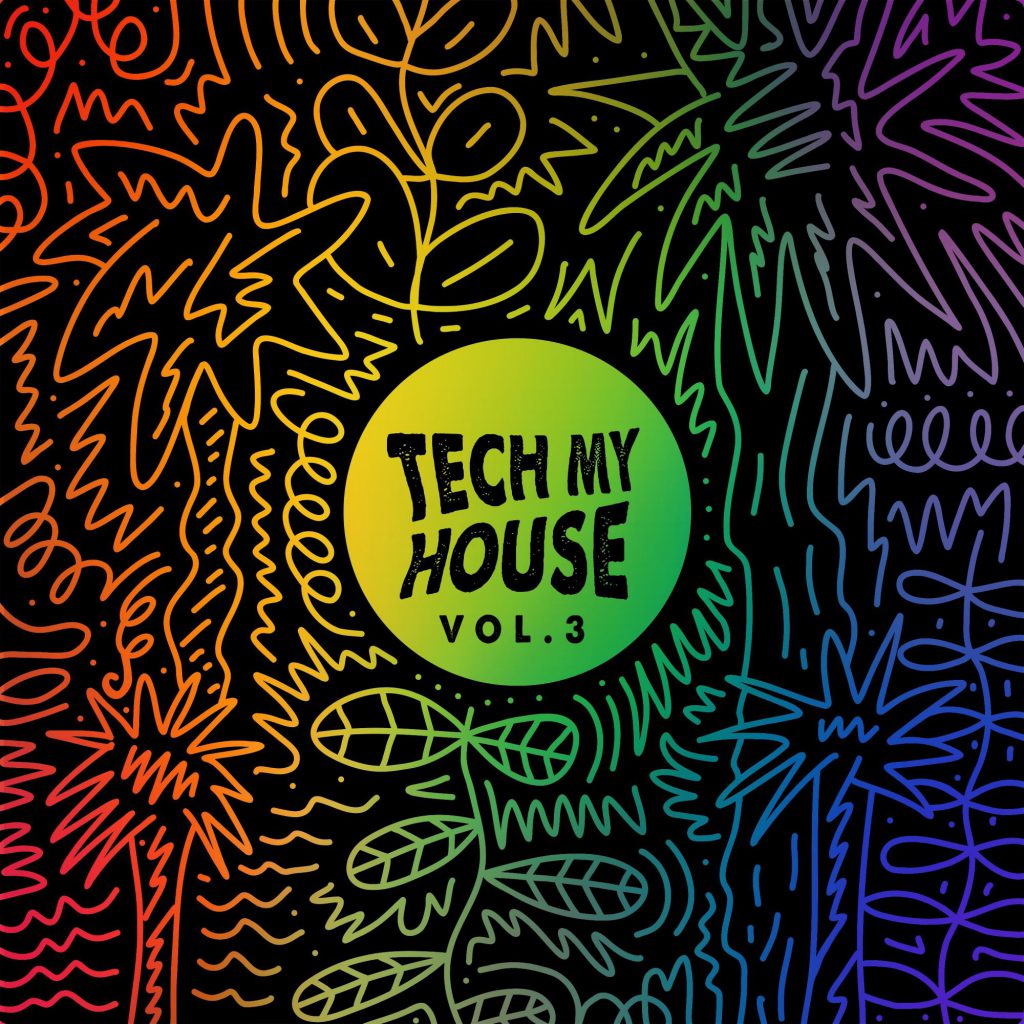 ---
Follow Space Yacht on Social Media:
Website | Facebook | Twitter | Instagram | SoundCloud | Twitch