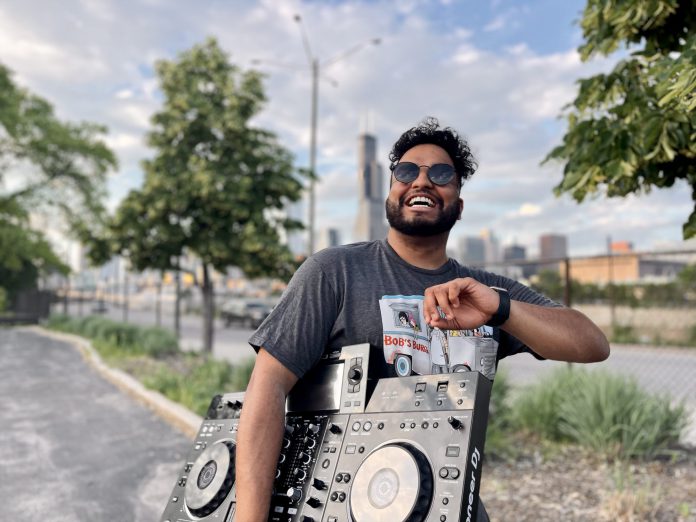 Chicago-based rising artist aboywithabag is beginning to turn heads with his fresh take on house music and gave us a glimpse into his mind!
---
Since first falling in love with music, Sai Aditya, known professionally as aboywithabag, has made giant strides in his path towards becoming a DJ and producer over the years. Born and raised in India, but also finding a home in Chicago where he currently lives, he's looked to blend an array of musical influences from his upbringing together in harmony with modern sounds found in his releases – all while igniting dancefloors simultaneously along the way.
While last year didn't go according to anyone's plans, that didn't prevent aboywithabag from continuing down his path. He spent time connecting with other artists, brands, and dance music lovers – and furthered his path as a producer as well. The result of that hard work and dedication arrived in style in 2021 with the release of "Don't Trip" and more recently, Pizza Party (Beat Tape) that saw him team up with milk tea with boba.
Beyond the music itself, aboywithabag is driven by his intent to spread love, joy, and motivation wherever he can. One look at his feed on Twitter will not just see him celebrating his own successes, but those of others in the dance music community as well. In a world that is currently healing from the tragedies last year, people like him are what we need now more than ever.
Looking to gain some insight into the mind of aboywithabag and get the jump on this artist who is making some big moves in 2021, we caught up with him to pick his brain. So listen to his exclusive guest mix on SoundCloud below and read on for the full conversation!
Stream EDMID Guest Mix 280 || aboywithabag on SoundCloud:
---
Hi Sai, thanks so much for taking the time to sit down with us today. Before we dive into your recent work, let's take a look back at your history. Turning back the clock a bit, who (or what) were some of the earliest musical influences that made an impact on you?
Of course! Love what y'all are doing within the EDM space with your mixes, spotlights, interviews, and breaking news. I'm a big fan and actually one of the producers I look up to had a mix with yall recently, it was BOMBAYS. Anyways, in terms of the house music sound, I really like what FISHER does with simple and catchy melodies that a range of people can relate to and enjoy, but I also love the intricate synth work by producers like Kyle Watson. I'm working towards having a mix of both and a sprinkle of sounds from my south Asian background.
You're based out of Chicago, which is the true home for house music, but was there something specific that pushed you to learn how to DJ and produce music?
So, before house music, I made mashups of my favorite American hip-hop and R&B songs with my favorite Bollywood music from India. I was part of this community called DDN (Desi Dance Network) and it's a bunch of very talented producers/dancers that also make and dance to these mashups in national dance competitions across the country. I learned a lot about finding songs and sounds that were from different cultures but went really well together during that time.
From there, I experimented with Garageband on my sister's old MacBook, eventually upgrading to Logic Pro as I leveled up. I also used to jot down ideas on Garageband for iPhone when I'm out and about. I love how well all of apple's devices and music apps work together to help me bring my ideas to life.
As far as DJing, I used to live in this cool apartment building in Chicago that had happy hours every Thursday on the rooftop for all the residents (a lot of which were international and very diverse). I decided to buy a beginner controller and rented a speaker to DJ one of the happy hours and everyone loved the vibe. From there, it was history. I started playing every Thursday and improved my skills to where I am today with practice and I'm still constantly finding new ways to mix and transition songs.
Fun fact: I started DJing with the Algoriddim app that had an integration with Spotify so I was able to create setlists while I listen to Spotify for leisure. It was so nice, but now I've moved to the industry standard Rekordbox setup.
This year you've released tunes including a serious stunner dubbed "Don't Trip" and Pizza Party (Beat Tape) that saw you team up with milk tea with boba. What's your production process like when creating new music? Do you have a specific mindset you put yourself into or does everything just flow naturally?
Thank you for the kind words on those records! For "Don't Trip" I actually started with a rap vocal. House producers (including me) usually use search terms like house vocals, disco vocals, and Noizu drum packs [Laughs] and I wanted to venture outside of my usual search terms and found a lot of progressive house sounds and unique vocals that stood out to me.
I usually start a new idea every 1-2 days and then save the project file and upload the mixdown to my SoundCloud under a private playlist that I listen to in the car or gym to think of ideas to add and finish the tracks. One of these times, I took the drums from a new project that wasn't going anywhere and then layered it with the melodic synth and bassline from the "Don't Trip" project. It sounded much better and then after some tweaking, mixing, and mastering, the masterpiece was born.
Aside from your original releases, something else that stood out when digging into your SoundCloud are the edits you've created for tracks like John Summit and Nic Fanciulli's "Witch Doctor" along with CID and Westend's "Jumpin," among others. How do you decide which tracks you want to put your twist on and recreate?
Usually, when I hear a track multiple times and I love it, I notice certain parts where I see an opportunity for some additional production from me (in the case of John Summit's track) or a complete revamp, but in my own style (like the Jumpin remix). In either case, I bring it into logic and start playing around with various fx sounds and samples.
In the case of Jumpin, I wrote the bassline and percussion in MIDI, but that's not always the case. After the success of Jumpin, I tried to recreate the success by forcing a remix with some of the top-charting songs, but I realized that it's not a formula and those edits were never finished. I really have to feel the song and listen to it a few times before I bring it into Logic for an edit. I usually finish the edit in a few hours and review it the next day. If it takes longer, then I save the project and idea for something in the future.
You're also currently taking courses and honing your skills in the Toolroom Academy. What sparked your interest to join them, and can you share one of the biggest pieces of advice that you've learned so far?
Yes, I've kept my eye on that course for a while and chose it after I did my research on what's best for my needs right now to level up my production skills with Logic Pro specifically. The course is well-paced and both Pete and Ben from the course are very helpful in answering questions and accommodating when I have personal or other work commitments come up that messes with the schedule.
It has immensely improved my process and how I sample, process drums, vocals, using busses, etc. It's been a game-changer and I've just adapted it to my current process rather than throwing out what I have already and starting from scratch. I've networked with some amazing producers as well in the course. I'm really excited for the world to hear some of the music I've worked on and old music I've reworked with my newfound knowledge from this course.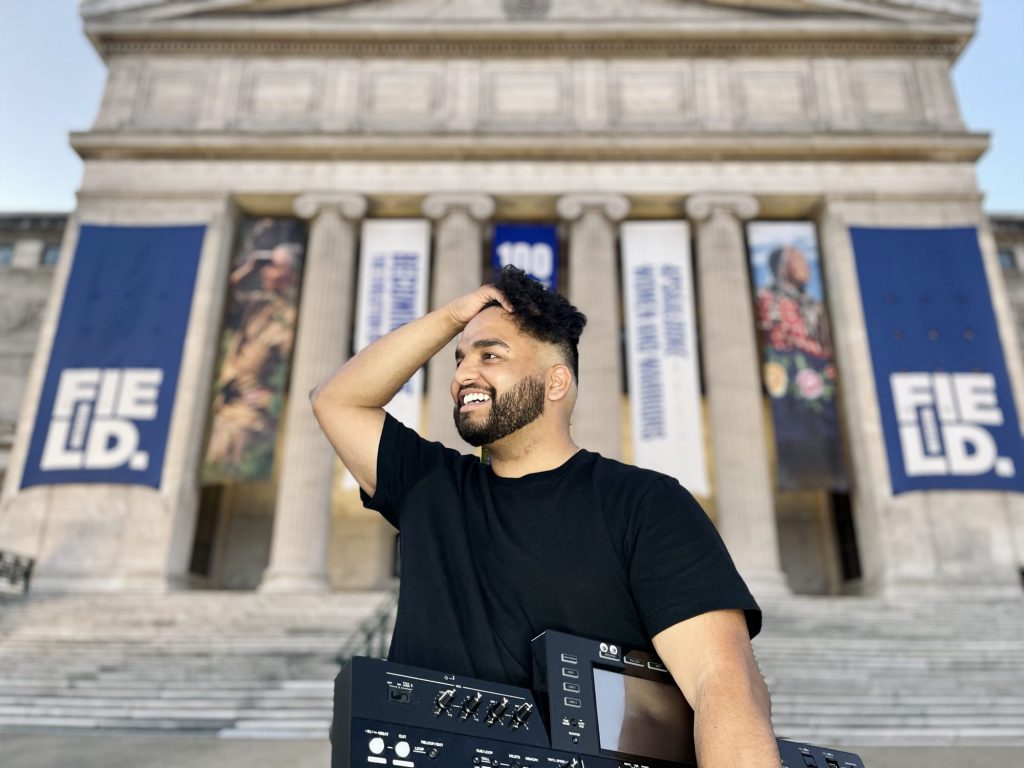 Artists who were rising through the ranks of the scene were hit the hardest by the global pandemic with the loss of shows. What was your experience like last year and how did the lockdown affect your career and also you on a personal level?
The loss of tour revenue hit many full-time artists hard, but in my case, I'm grateful to have held a steady job through the pandemic and it's also something I love doing with an amazing team! I tried to do my part by donating to a few organizations that help DJs, especially women DJs and I hope our scene gets back to its new normal soon! Hate, new normal of less hate, more inclusion, more immaculate vibes.
Shoutout to Arielle (@ariellenyc) from Twitter for actually convincing a huge DJ to include their inclusion rider, I hope more DJs follow suit going forward. I had a great New Years' gig in 2019 that would funnel into more opportunities, but the cancellations pushed me to work on original music, bringing me to where I am right now on this path and I wouldn't want it any other way. Finally, the pandemic was really mentally draining since I like meeting new people and new experiences every day, but the lockdown had us all indoors for safety and I'm really excited for everything to be fully open again.
Since brighter days are ahead with much of the US reopening, what are some of the goals that you hope to achieve in the rest of 2021? Are there any releases on the horizon we should keep our eyes peeled for?
With everything opening up and now having some releases of originals and remixes, I hope to play a few shows around the country this year. It's all about the small steps, but I know it's possible and I'm working towards it.
In terms of releases, I have my first label release coming in August. It's a song about summertime and it's my favorite bassline to date, a lil' pitch bend in there, a spicy vocal, and it all culminates in a good vibe especially if you're out having fun this summer.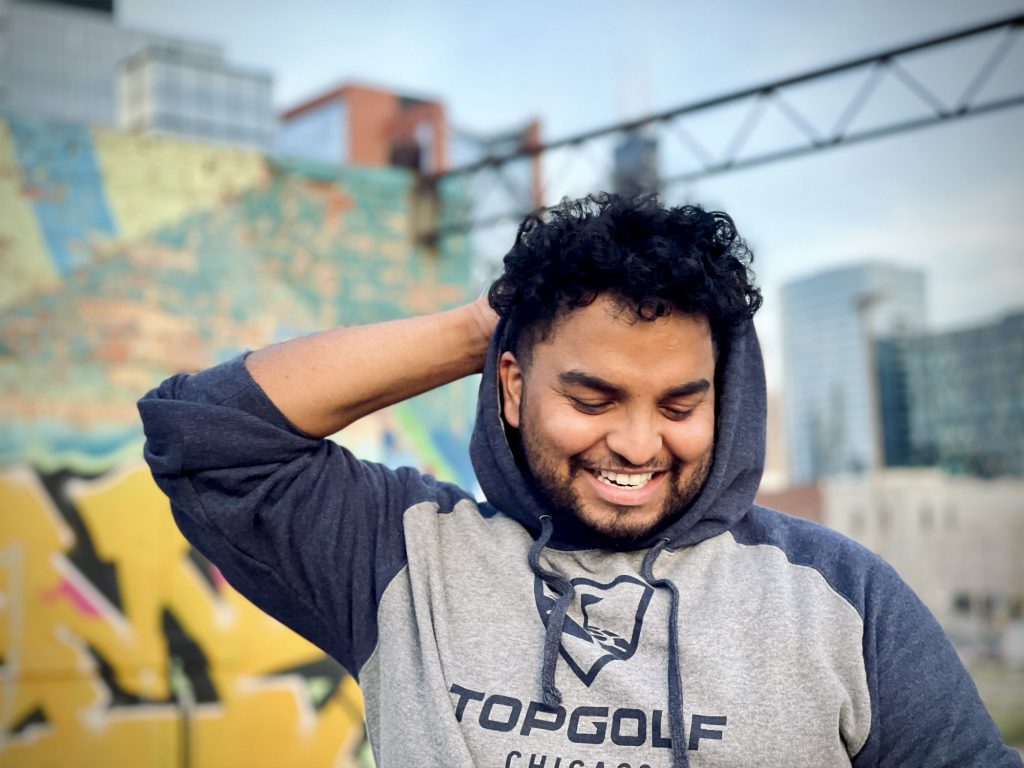 To close this chat out let's do some role play for fun. It's Saturday night and the club is bumping with a packed crowd. You're behind the DJ who you've dreamed about going b2b with turns to you and asks if you want to do a spur of the moment b2b set. Who is that DJ and why would that set be your dream come true?
This might sound cliche, but FISHER. Apart from the song selection, anytime I see Fisher DJ alone or B2B with Chris Lake, they're always having so much fun on stage. Lots of laughs, interactions, and immaculate vibes. I think the music comes first, but as producers, there's a lot of technical stuff we need to focus on while making a song and it's just nice to be able to do a lil' shuffle during your set or hug your best friend and share a drink and let loose. This would be dream come true because I also love their productions and they look like they'd be fun to hang out with!
Finally, once the club is shut down for the evening, we're all ready to get a late-night bite to eat in Chicago. Where are you taking us to get some grub and what should we be ordering?
Boots n' cats n' Boots n' cats n'…..ooh. Sorry, y'all are closing? Ok, this is easy. If it's super late into the AM, then Taco Bell is the move and I'd get a Chalupa and a Quesarito with beans subbed for beef and a Baja Blast with some fire sauces. If it's not too late and the late-night spots are open, I'd go for some Dimo's Pizza or Portillos, etc. Sometimes, I just go home and have a hearty bowl of Cereal.
Thanks so much for chatting with us today Sai!
---
Follow aboywithabag on Social Media:
Website | Facebook | Twitter | Instagram | SoundCloud | YouTube