Rising DJ and producer KEPIK showcases his dynamic sound with the release of his debut EP on Ophelia Records, Clearer Now.
---
San Francisco-based DJ and producer KEPIK continues to rise through the ranks of the scene with his consistent releases in tow. Since first making his break years ago, he's championed a wide array of genres that include everything from progressive house and trance to melodic dubstep and midtempo. This has seen him gain support from labels like Reaching Altitude, Monstercat, Circus Records, and Ophelia Records, the latter of which he's now returned to with his latest body of work.
After first finding a home on Ophelia in 2020 with the release of "New Horizon" that saw KEPIK team up with Nick Ledesma and Luma, it was only a matter of time for him to make a grand reappearance on the imprint. Now, the wait is finally over as his debut EP on the label, Clearer Now, has arrived and sees him emphasize his deep soundscapes and electric elements layered in its four tracks.
In a dramatic introduction, KEPIK offers a mystical soundscape with "Judgement" with twinkling synths that flutter as the track builds up into a darkened atmosphere before an aggressive drop. A steady drumline overcomes the tempo as the beat ebbs and flows from a whimsical array of instruments to a battle for the ages – as if KEPIK is telling a fairytale story. The track ends as it begins fading out into "Worth My Time" which sees him team up with Exede. This one features heartfelt vocals and will have listeners feel like waves are crashing down on them, creating an emotional ballad relatable to anyone who has fallen in and out of love.
Conor Clinch offers his unique vocals for "Let You Go," a track that starts as a tear-jerker but delivers a memorable drop that is sure to dominate a festival stage. This cinematic track uses gritty synths and a blend of genres to further showcase KEPIK's ability to effortlessly glide through different sonic realms. The vocals fade out elegantly with the dream-like synths as the final track appears on the horizon, "Clearer Now." This tune offers a slower pace and matches the dramatic flow of Meggie York's sultry vocals, while KEPIK adds in a variety of synths over its slower tempo, making the ends of this story much different than its beginning.
KEPIK has only further proven that he's set to make a massive impact on the scene with Clearer Now. Be sure to check it out now on Spotify below or your favorite streaming platform, and let us know what you think in the comments below!
Stream KEPIK – Clearer Now EP on Spotify:
---
KEPIK – Clearer Now EP – Tracklist
Judgment
Worth My Time (with Exede)
Let You Go (with Conor Clinch)
Clearer Now (with Meggie York)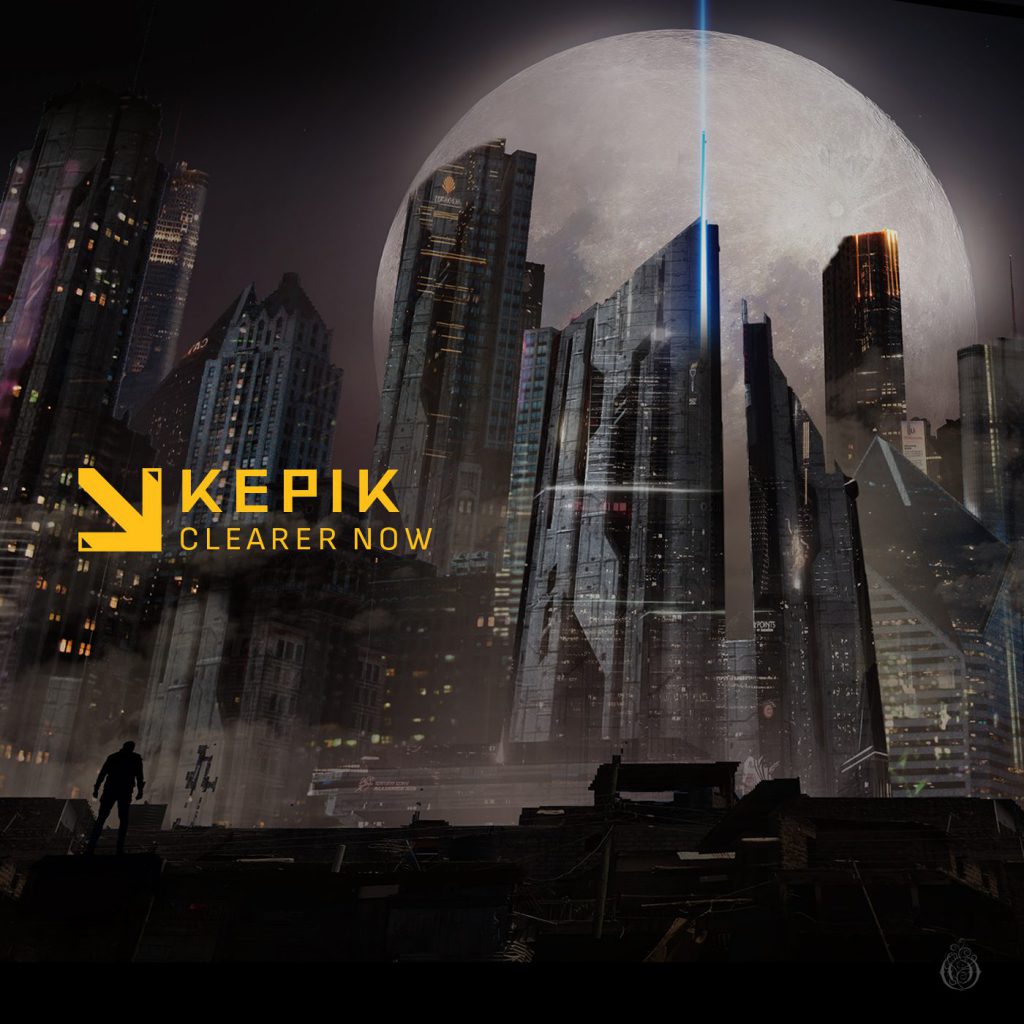 ---
Follow KEPIK on Social Media:
Facebook | Twitter | Instagram | SoundCloud | YouTube