Be prepared to have goosebumps when listening to Over & Over, the latest emotional rollercoaster from Nick Ledesma.
---
Since first breaking onto the scene, Nick Ledesma has been stealing hearts with his versatile and captivating sounds. You know that feeling when you hear a song and instantly are transported somewhere beautiful in your mind? That is what it's like listening to his music; your mind takes you to magical places and you feel like you are in a perpetual state of bliss.
Ending 2020 on a high note by teaming up with KEPIK on "New Horizon" on Ophelia Records and spinning a mix for our Fall Frequencies series, Nick Ledesma set the mood for what fans could expect in the new year. Now 2021 has arrived and with it, a new EP from his creative mind, Over & Over. Out now on Circus Records, this EP is arguably some of his best work yet, anyone who listens should be prepared to feel a plethora of emotions.
In just three tracks Nick Ledesma has squeezed in so many beautiful sounds that really pull the heartstrings. Fans were lucky enough to hear "Catch Me" on January 19 but had to patiently await the last two and it's certainly true that good things come to those who wait.
Listen to the Over & Over EP on your preferred platform and read on for a deeper dive into this emotion-fueled release from Nick Ledesma!
Stream Nick Ledesma – Over & Over EP on Spotify:
---
Nick Ledesma and KEPIK came together again to create some magic on "Otherside," while title track "Over & Over" also stuns.
Title track "Over & Over" and "Otherside" both feature a collection of sounds that are perfectly paired with the gorgeous vocals of XELA. On "Over & Over" the producers bring drums that add emphasis to the soundscape they've created. I had such a big smile on my face as I let myself get lost in each section of the track.
"Otherside" had a darker feel while still keeping to those sweet, melodic sounds. When XELA sings "We only need a spark to shed some light inside our minds," it really hit home. After the year that was 2020, we have all been looking for that sliver of hope and light at the end of the tunnel, and this track captured those emotions fully. Sometimes it's the smallest thing in life that can make the biggest difference.
"Catch Me" is one of the most beautiful melodic songs I've heard in quite some time.
Something about the future bass sound on tracks like "Catch Me" just hits right. As soon as the track began to play I felt chills from my head to my toes. Caslow added their touch to this tune with Nick Ledesma, but it was the moment when Molly Marrs started to sing that I was truly captivated. The lyrics in this are all something that we can relate to and will bring tears to your eyes as the waves of emotions wash you.
If you're someone who loves future bass and melodic dubstep, Nick Ledesma is an artist who clearly needs to be on your radar in 2021. He did an amazing job with this EP, and I can't wait until we're on the other side of the pandemic so we can lose ourselves to his music in a live setting.
---
Nick Ledesma – Over & Over EP – Tracklist:
Over & Over (feat. XELA)
Catch Me (feat. Molly Marrs) w/ Caslow
Otherside (feat. XELA) w/ KEPIK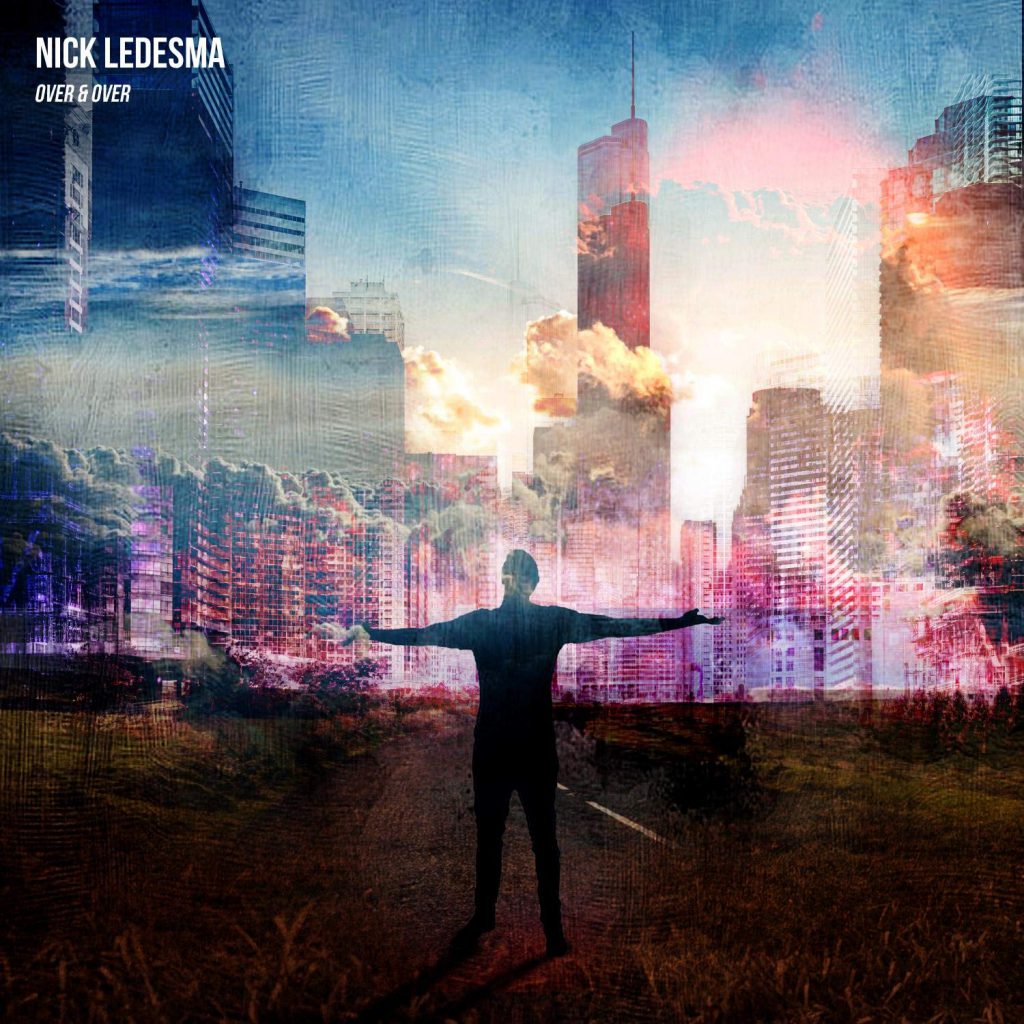 ---
Follow Nick Ledesma on Social Media:
Facebook | Twitter | Instagram | SoundCloud