Ophelia Records delivers Advent Volume 2 that's filled with eight tracks that feature some of the scene's top rising talents!
---
Since 2018, Seven Lions has grown a label that is brimming with ethereal production by its diversified soundscapes and incredible talents, Ophelia Records. This year has seen the imprint continue to expand with plenty of releases from fresh artists, which also was put on full display with the release of the first volume in their Advent series. Now, as 2020 begins to come to a close, the second volume of the series has been unveiled and it's jam-packed with even more fresh tunes.
Out on all platforms for your listening pleasure, Advent Volume 2 gives listeners a generous selection of sounds influenced by the realms of melodic bass, trance, cinematic dubstep, and more. On this edition, Ophelia Records looks to the likes of artists such as Nick Ledesma and Kepik, Paper Skies, Luke Anders and Fahjah, Napa Cabbage, and Altair to further showcase the immense level of curation the label brings to the dance music community.
Be sure to listen to Advent Volume 2 on your favorite platform, read on for some of my favorite tracks, and tell us your thoughts in the comments below!
Stream Ophelia Presents: Advent Volume 2 on Spotify:
---
STAR SEED and Meggie York pave the way for a celestial soundtrack with "Heaven."
STAR SEED and Meggie York kick off the volume in the best way possible and grace listeners with a glimpse of "Heaven," a track filled with breathtaking vocals and sublime sound that breathes life into the entire compilation. VVN takes his listeners down a bass-fueled ride with "Venomous," dramatic soundscape, exhilarating drops, and contrasting beats. Both tracks bring new and contrasting styles that stay true to the sound that Ophelia Records has become renowned for.
Diving deeper into the compilation, Luma offers stunning vocals on Kepik and Nick Ledesma's "New Horizon," a track that serves listeners with unique elements to feast their ears on. Listening to this song on repeat is the only way to go as it captivates your soul and takes your mind through a chamber of emotions stemming from the majestic production. 
Wrapping up this edition of the series is Xavi, who turns the tables with an electrifying track dubbed, "Breaking Your Void." Featuring the euphoric vocals of Sweet Pea, the blend of psy-trance and melodic bass tones act as the perfect finishing blow to blast you off to the heavens.
There's no surprise that when it comes to good tunes and rising talent, Ophelia Records is a label that has their finger on the pulse of the scene. The imprint continues to build their kingdom with each passing release and Advent Volume 2 further proves that they're one that's at the forefront of the scene's new generation.
---
Ophelia Presents: Advent Volume 2 – Tracklist:
STAR SEED – Heaven (feat. Meggie York)
Luke Anders, Fahjah – Air (feat. Linney)
VVN – Venomous
GhostDragon, Exede – Another Night
Napa Cabbage – Stars (feat. ALYE)
Kepik, Nick Ledesma – New Horizon (feat. Luma)
Paper Skies – Edges (feat. Mary Sweet)
Xavi – Breaking Your Void (feat. Sweet Pea)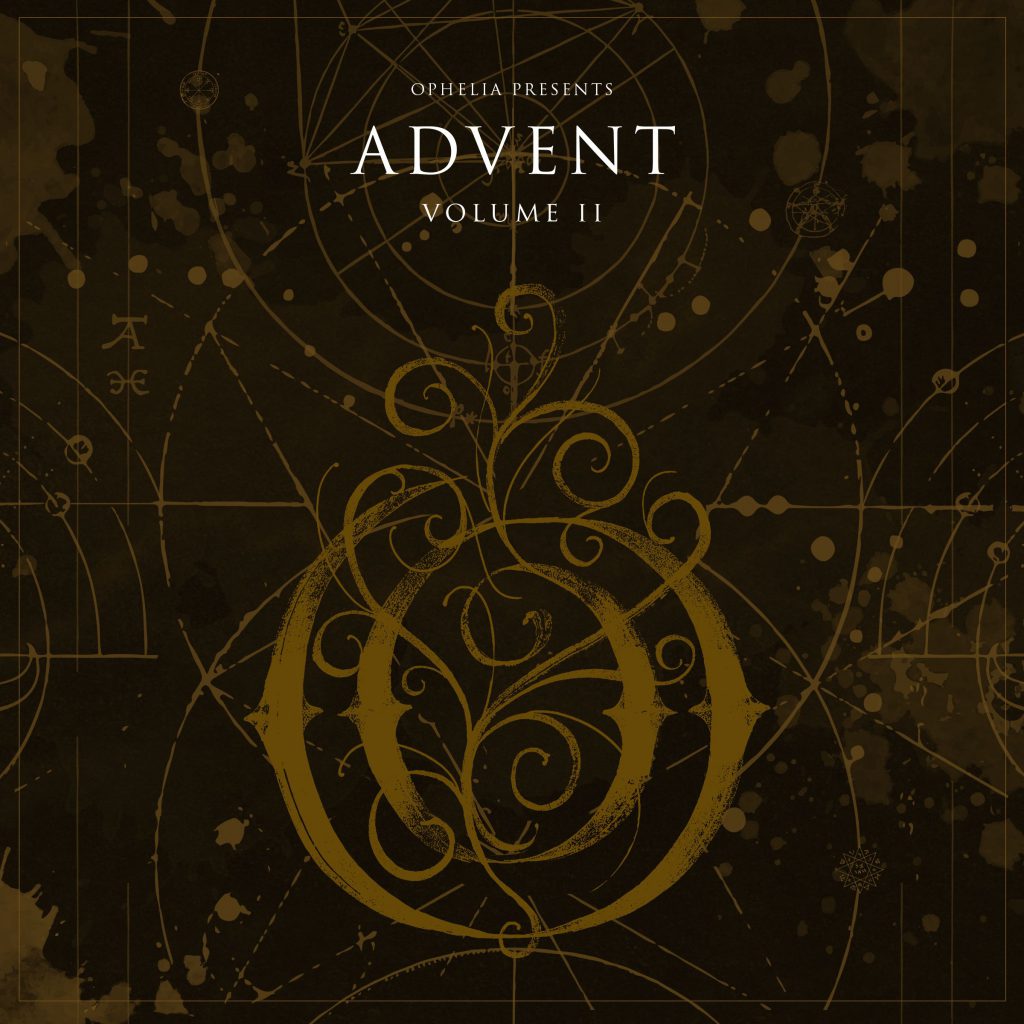 ---
Follow Ophelia Records on Social Media:
Website | Facebook | Twitter | Instagram | SoundCloud