UK-based producer Frankllin makes his Desert Hearts Black debut with a cerebral melodic techno offering, Melting Skies!
---
In London, England there resides a bright rising star by the name of Frankllin. He comes from a background in music, performing as a band frontman, as well as a solo act playing everywhere from Berlin, Shanghai, Cadiz, and throughout the UK. Ultimately he went on to explore DJing and production, quickly falling in love with analog machines, unique synths, and samples. Since 2017 he's been honing his craft with an ear for everything melodic and it's with great excitement that in 2022 he has set his sights on Desert Hearts Black, strapped with his mind-bending EP, Melting Skies!
This chilling three-track soundscape begins in reverse with "Grand Finale." Almost instantly you'll find yourself in a trance as the bassline chug pulls you deep into the groove. If you close your eyes you may visualize floating at the event horizon of an ominous black hole, watching with wonder as space rocks tear and swirl into the great unknown. As the track progresses, the electric energy increases, until you find yourself spinning further into nothingness as the bending of spacetime sends your brain into chaos.
Next up is "Long Day," a very appropriate title as you head towards the singularity, a virtual no man's land where things start to get wildly interesting. Somehow you've survived the fall and Frankllin rewards you with a gorgeous synth celebration, billowing with bright ethereal intensity. Lingering below the beauty is a hellish atmosphere that wants nothing more to hold you in its grip as you explore the inner crevices of the galactic anomaly. As you near the end of the track the sound structures begin to morph ever so slightly, signaling that change is coming.
Just when you think you'll never again see the light of day, you come upon a wormhole that leads you to the other side, dumping you onto a lush planet marked with "Melting Skies." It feels as if you're living inside a Salvador Dali painting as the breezy melodics, whimsical synths, and crisp bassline drive blend together flawlessly as the world drips and contorts all around. Your pulse increases as you realize that you've discovered a brand new realm and while nothing seems to make sense anymore it's the soul-expanding music that makes this impossible journey completely worthwhile.
The future certainly looks bright for Frankllin as he continues to generate and cultivate incredible beats all the while moving the masses at iconic venues such as London's Ministry of Sound. In fact, he's even locked down a residency on House FM and now hosts his own monthly show entitled Beat Therapy on Bloop Radio London. With his phenomenal EP finding its way onto the vastly entertaining Desert Hearts Black and all the pieces falling into place for his career, we can't wait to see what he dreams up for us next!
Grab your copy of Melting Skies on your favorite music platform, stream the EP on Spotify, and let us know what you think in the comments!
Stream Frankllin – Melting Skies on Spotify:
---
Frankllin – Melting Skies – Tracklist:
Grand Finale
Long Day
Melting Skies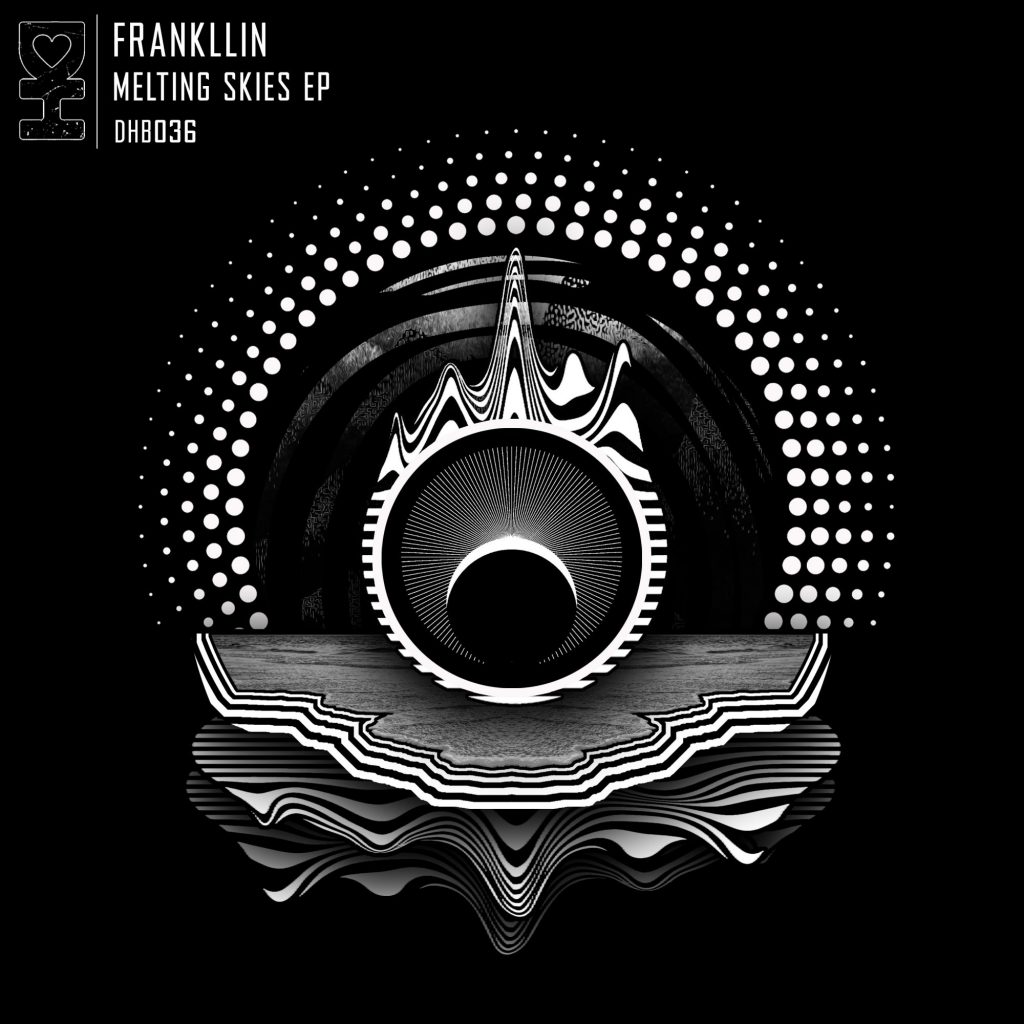 ---
Follow Frankllin on Social Media:
Facebook | Twitter | Instagram | SoundCloud