Darin Epsilon and Galestian set sail with Desert Hearts Black and explore a new realm with their latest release, the RESET EP.
---
As Desert Hearts helps usher in a new era for house and techno the party continues to thrive for the love of dark and sultry soundscapes on their sublabel Desert Hearts Black with Marbs at the helm. This year, the imprint kicked things off with the label head delivering the first release of the year, and now the imprint has brought on Darin Epsilon and Galestian to join in on the fun with the RESET EP.
Dropping sails and setting off on their journey, Darin Epsilon and Galestian's "RESET" presents hypnotic beats that trigger sensations within the eardrums of listeners. The rising melodies induce similar emotions to those felt when taking and glance over the bow and seeing circling sharks below the hull of the ship. The anxious yet uplifting arpeggios create an inspired adventure through the parallel through the unknown.
Up next on RESET EP is Fur Coat who remixes the track by speeding up the snares and soothing the melody into a soft soundwave that eases the terror of what lurks underneath the dark waters. The shrilling synths guide the way as the melodic adventure continues on, illuminating the night sky.
Then, as the voyage comes to an end, Marbs and Evan Casey take the helm for the chaotic last leg. The unpredictability that comes along with their remix taunts listeners' hearts as the beats plummet into a sea of thought. The wavering melody sinks into the souls of all who dare to surrender their flag to their deep, melodic soundscape.
Listen to Darin Epsilon and Galestian's RESET EP on Spotify or your preferred platform, and let us know what you think of this voyage on Desert Hearts Black in the comments!
Stream Darin Epsilon – RESET on Spotify:
---
Darin Epsilon and Galestian – RESET EP – Tracklist:
RESET
RESET (Fur Coat Remix)
RESET (Marbs & Evan Casey Remix)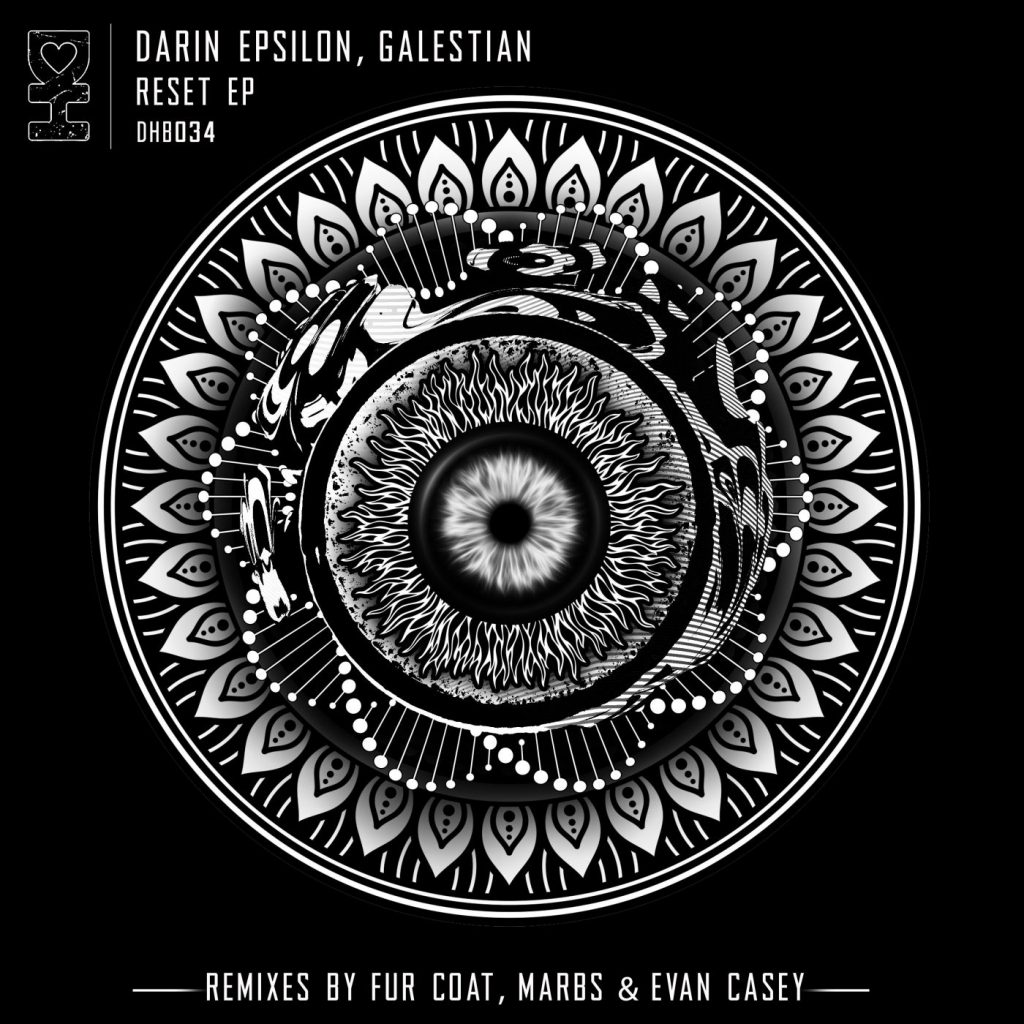 ---
Follow Galestian on Social Media:
Website | Facebook | Twitter | Instagram | SoundCloud | YouTube
Follow Darin Epsilon on Social Media:
Facebook | Twitter | Instagram | SoundCloud | YouTube