Rising bass producer VLCN takes listeners on a journey through The Unknown with his latest release on Rude Service Records.
---
VLCN is an artist that's been capturing the ears of many in the bass scene as of late as he continues to grow his fanbase and push the boundaries of his sound. While he's become known for heavy-hitting bass music, he continues to shock listeners by exploring other realms of the genre and further proving his capabilities as a producer. Recent standout tracks from VLCN include "Run It Back" with Kloud30, along with "Pull Up" on Bassrush Records and "Love Me Better" on Bear Grillz' Rude Service.
Now, VLCN returns to his home at Rude Service with The Unknown EP, which showcases the versatility of this young visionary. The release kicks off with a collaboration, "Come On," which sees him team up with Stryer. Contrary to the softer melodic intro, the first drop takes listeners by surprise as it builds up with mechanical samples before delivering an unforgiving dubstep drop.
The second track, "Next" with AG, brings an intensity you didn't see coming. This collaboration will absolutely have you stomping around in anticipation of one of the most unrelenting drops you'll ever experience. If there was ever a battle for the next headbanger anthem, this one would be a feisty competitor.
The third track on The Unknown EP gives listeners the sensation of an enjoyable whiplash. VLCN teams up with BLUPILL on "Fight" to bring unique drill elements into the mix of his scratching and drumming samples. While BLUPILL has become increasingly popular for vocals in the last year, something about this track's monstrous dubstep growls make it so unique and irresistible. Then, the final track, "Eternity Unknown," takes a different turn with a touch of colour bass added in for good measure.
VLCN really showcases his versatility as an artist on this release and makes it clear he's coming into his own. Listen to The Unknown on Spotify or your favorite platform, and keep up with him on socials to see what he creates next.
Stream VLCN – The Unknown EP on Spotify:
---
VLCN – The Unknown EP – Tracklist:
Come On
Next
Fight (ft. BLUPILL)
Eternity Unknown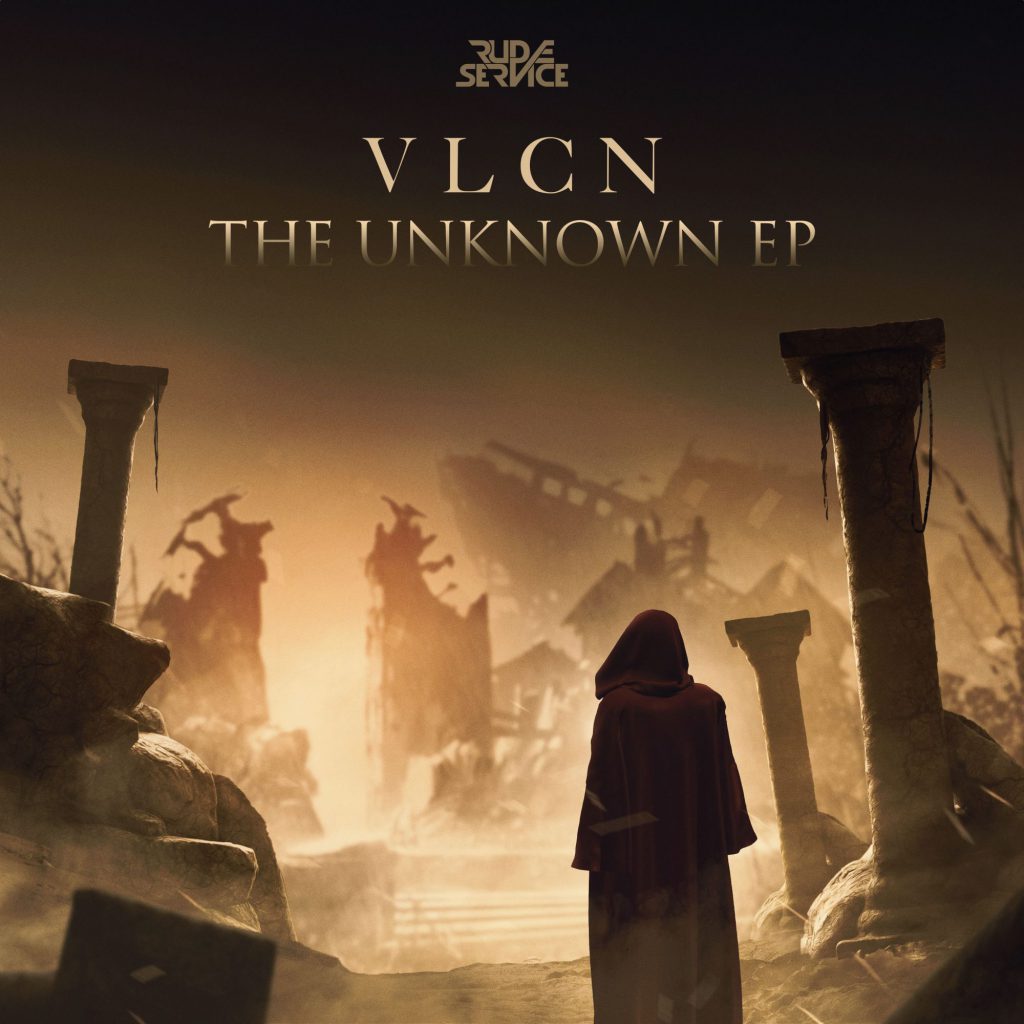 ---
Follow VLCN on Social Media:
Facebook | Twitter | Instagram | SoundCloud