Rising bass artist VLCN swung by to chat about finding his home in the scene, his forthcoming EP, and his goals for 2022!
---
VLCN, pronounced Vulcan, is a Florida-based DJ and producer who is brimming with potential within the bass scene. Through his first few releases and remixes on SoundCloud, he's steadily made a name for himself and his momentum has only picked up from there. When you throw on a VLCN track, you can expect roaring bass notes paired with massive drums and subs leaving little to be desired. However, he doesn't put himself in a box in terms of genres – and going through his discography shows that.
Early last year, VLCN made his debut on Subsidia with "1000 Years," part of the Subsidia Night Vol. 3 compilation. From there, he went on to release stunners like "Pull Up" on Bassrush, as well as "Flashbacks" and "Run It Back" on Subsidia, which became fan favorites and gained popularity within the festival circuit. Other tracks like "Love Me Better" on Rude Service and "Psychosis" showcased VLCN's ability to create more than heavy bass tunes.
VLCN started 2022 off with a bang by dropping "Fight" with BLUPILL, the lead single off his forthcoming EP The Unknown. Now, with an incredibly bright future ahead of him, we jumped at the chance to chat with this rising star about his upcoming EP, his musical influences, and his goals for 2022.
Stream EDMID Guest Mix 308 || VLCN on SoundCloud:
---
Hey VLCN, thanks so much for taking the time to chat with us today. Let's kick this chat off by diving into your roots a bit. Who were some of your earliest musical influences and favorite artists?
If we are strictly speaking electronic music, my earliest influences would definitely be Excision, Liquid Stranger, Flux, Doctor P, and Caspa. I'm still heavily influenced by Excision, but my more current influences now include PhaseOne, Illenium, Wooli, and Liquid Stranger. I love the way X carries himself professionally, I definitely model myself after that.
What helped guide your way to find a home in the bass music scene? Was there a moment when you realized you wanted to make this style of electronic music?
My favorite thing about my approach to music is that I don't genre-lock myself, I will legitimately make anything. I started off really heavily into experimental and trap, and slowly worked my way into heavy dubstep and melodic. I just love music, so why limit what you can create?
Florida has one of the most unique scenes in the country with a wide array of talented artists calling the state home. What do you feel makes the scene in the Sunshine State stand out compared to other places in the US?
Honestly, Florida is a melting pot of so many different kinds of people, so I'm not surprised we have cities heavy into bass music and others into house, etc. Orlando had Lucii, Rated R, Lizzy Jane, and then you have Nitti [Gritti] and ACRAZE down South. I think Florida stands out because there's so much variety in the scenes we have here that produce so many great artists.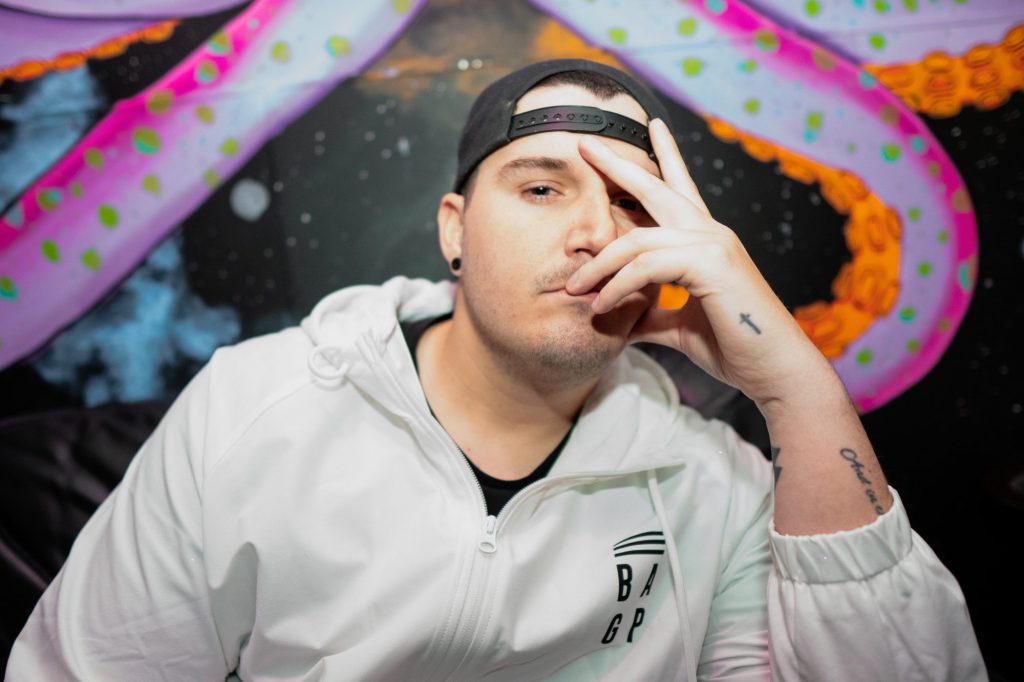 Last year saw you release tunes like "Run It Back" with Kloud30 and "Flashbacks" with Flanders on Subsidia, "Pull Up" on Bassrush, and "Love Me Better" on Rude Service. What has it felt like receiving support from these imprints? Has it been a boost to your confidence as an artist? 
My debut track for Subsidia, "1000 Years," was the "you know what, I can really do this thing," moment for me. Having Bassrush and Rude Service show support to me following that really solidified the imposter syndrome I experienced for a while. I'm just happy I'm creating music people can enjoy and have the support of Excision with Subsidia and Bear Grillz with Rude Service. It really motivates me to keep pushing this passion of mine.
Speaking of Rude Service, you recently dropped your tune "Fight" with BLUPILL. Can you walk us through the production process for this release?
BLUPILL was only the second rapper I've ever worked with, so it was a great learning experience to learn to create space for his powerful vocals to sit comfortably. Once he heard the instrumental, we knew we had something special going.
"Fight" is also the lead single off your forthcoming EP The Unknown. Is there anything you can share with us about this release to give fans a taste of what's to come?
This is just the tip of the iceberg. This is probably the third heaviest song off the EP. Be ready to kick up to the next level with the rest of the EP and the rest of my releases to come.
Aside from your originals, you also have the Abduction mix series that recently received its second episode. What's your curation process like when approaching mixes like these?
These mixes are near and dear to my heart. I started in experimental and though my brand is now more dubstep and melodic bass-focused, I still have a deep love for the wubs. This is my way to get my wub fix in. I used to be able to be booked for a VLCN set or Abduction set but now I've decided to keep those to just mixes. As far as curation goes, I have pretty close ties to the Wubaholics label and family, and have an endless supply of underground tunes to grab from them. Usually lots of Wubaholics in those mixes. 
If you could offer up a piece of advice to other artists rising through the ranks of the scene today, what would it be?
Never stop learning. I've encountered a few people who think that just because they've gotten as far as they have, they don't need to keep an open mind to new techniques, genres, etc. Just keep learning, there's so much out there to learn it never ends.
Finally, with the full year ahead of us, what goals do you hope to achieve in 2022?
I feel like I did pretty well releasing wherever I set my mind to last year. This year, I want to keep on that track and grow closer with some of the labels I've released multiple times on. I also definitely want to play a lot more festivals in 2022. 
---
Follow VLCN on Social Media:
Facebook | Twitter | Instagram | SoundCloud