After the release of his latest EP, Hometown, Simon Doty swung by to dive into his production process and plenty more.
---
From playing basketball in college to dominating speakers around the world with some truly immense soundscapes, Simon Doty is an artist who already has quite a storied career. This Canadian artist is one that house and techno lovers should certainly be paying attention to if they love beats that soothe the soul and make feet move along with them. This includes his past releases that have graced labels ranging from REALM to This Never Happened, with some of his most stunning work finding a home on Anjunadeep as of late.
In fact, Simon Doty has thrived since making his debut on Anjunadeep just a few short years ago with even more releases arriving on the venerated imprint. His releases, like the Dear Ben EP along with remixes of tracks like Marsh's "Beech Street," set the tone for what this electronic maestro could do – and he's delivered even more in 2022 with his latest body of work, the Hometown EP.
As one of our artists to watch this year and leaving us impressed with his latest creation, we jumped at the opportunity to discuss his past, present, and future. Check out our full review of the Hometown EP and read on to get inside the mind of Simon Doty as he dives into everything from his production flow to other DJs he'd pick to play on his basketball team.
Stream Simon Doty's Hometown EP on Spotify:
---
Hi Simon, thanks for chatting with us today, and congratulations on the release of Hometown. While its title track was created when you returned home to Calgary, can you share some insight on the other three tunes?
Solstice was actually the first, or 'anchor' track that we built this release around. It's been in my bag for about a year and is always a staple in my sets. "Trance Tool" was made specifically for my sets where I knew there would be Anjunabeats fans there, so I consciously mixed some classic trance elements into my sound and it ended up being the heaviest track on the release, with tons of DJs supporting it. Then "Lay Me Down" with Artche came together just before the release and we added it as the fourth track, instead of sitting on it we were thrilled to get it out just as quickly as it came together.
Over the years you've worked with a number of different singer-songwriters including Oliver Wickham and more recently, Artche and Ursula Rucker. Do you typically build the track around their vocals or have they come later on in the production process?
Yea I've been lucky to work with some amazing singers. Each project is different but generally, I send a rough two-minute instrumental idea/sketch, then they will sing their top line and send me the stems, and I'll build out the rest of the track around their vocals. For Ursula in "Hometown," it was a sampled vocal, but we have a new original in the works as well, she's a special talent. Same with Artche, can't wait to share our new project. 
We love the way you use classic samples to make your new tunes pop. Is there a specific moment when you're hearing an older track that the lightbulb moment goes off to sample it? How do you decide what to use?
Sampling is such an important element of production, I could write about it for pages. It's really case by case, but for me, it's about finding a nostalgic vocal or sound that acknowledges my past influences but fits my vision of pushing the sound forward. And then of course there's the technical side of clearing the sample, which my management and the label generally handle. Sometimes it's quick, some take years and some never get cleared at all. 
Late last year you surprised everyone by dropping an "I Made Trance" remix of gardenstate's "1995." What's the story behind dipping your toes in the trance realm? Can fans expect more remixes or originals like this from you in the future? 
My friends Matt and Marcus aka gardenstate are excellent producers, and when they asked me to remix their track there were so many good elements that I ended up doing two versions. I wanted to make one to fit in my sets (housed up version), and another to fit better in their sets, so I leaned into the beats side a bit and that was the result. 
Your music has graced labels like Toolroom, Einmusika, Anjunadeep, REALM, and Knee Deep In Sound. What has it felt to receive such immense support from such an array of labels in the house and techno scene?
I've been very lucky to work with leading labels and benefit from their support; it feels great to identify with these imprints and share the platforms with some of my biggest inspirations.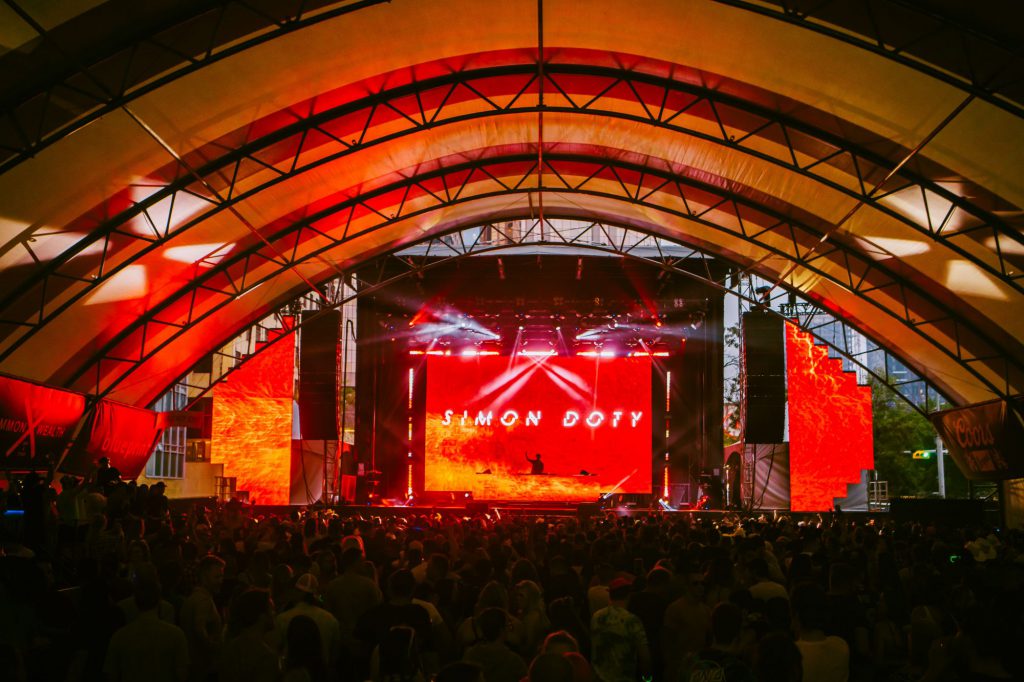 Looking back on the past decade of your career, can you share one of your proudest moments so far?
I'm too hungry to talk about pride, but one of my biggest accomplishments so far was signing with Analog Agency and sharing an agent with some of my heroes like Carl Cox, Sasha & Digweed. 
On the flip side, what has been one of your biggest struggles, pandemic aside, during this time?
The biggest struggle has been remaining productive in an urban studio environment. I've moved a few times in search of an ideal studio, and it's endlessly challenging in Canada. Balancing travel, working in headphones, and learning a new room and monitors takes a lot of time and energy away from productive output. 
Before you were a DJ you also played college basketball up in Canada. Did your experience training for gameday influence your work ethic while in the studio?
100% – I see my competitive nature that was developed by basketball as one of my greatest assets in this industry. It's a pretty similar environment of cordial competition between athletes and DJs, and I'd be lying if I said that seeing my peers succeed definitely fires me up to go extra hard in the studio. 
Finally, just for fun, if you could host a DJ-only basketball tournament, who would you pick to have on your team and why?
Love this question. First off it would be Slovenian Techno DJ Umek – I got to know Umek well and used to release music on his label (1605) We always talk basketball and he played for the Slovenian Junior National team so I would definitely choose him as a big man. Next, I would probably go with The Martinez Brothers, I've seen videos of them playing and they bring the New York Toughness and swag. I'll be the guy that stands outside and shoots 3's. 
---
Follow Simon Doty on Social Media:
Website | Facebook | Twitter | Instagram | SoundCloud