The vibe on gardenstate's new album, 'Inspirations' elevates the mind and lifts the spirit as they catapult a vision to the masses.
---
If one follows the saga of gardenstate, one finds the road laden with stories of industry oddity that brings two unlikely people together from across the world. First, enter one part Swedish producer Marcus Schössow. A staple of dance music since the late 2000s, Marcus found a home blending big melodies and progressive house moodiness throughout his career.
A chance meeting between Marcus and, now enter the second part, Matt Felner, led to new horizons and opportunities. Matt, known for booking talent along the East Coast of the United States, initially pulled Marcus over to America during his early years. The two's friendship blossomed while touring together in 2008, and they took hold of a desire to challenge expectations.
While Matt wrestled with leaving his own career to pursue his passion for electronic music, Marcus left his origins behind during the explosion of dance music's popularity, focusing on the sounds of big room. Still, the two maintained a friendship and experimented in their own style of deep, progressive, melodic electronic music. This was the origin of "gardenstate" – an artistic experiment born from hanging out at Matt's place in New Jersey.
Now, years into a friendship, Marcus and Matt combine their sonic know-how into a debut album – aptly titled Inspirations. Released in full on October 15, the album features sixteen tracks that run a wide range of inspirations. There are massive collaborations juxtaposed to solemn reflection. There is nostalgia for the 90's trance scene, a love for breakbeats, and a touch of musical greatness. Let us quickly explore what the album offers!
Grab yourself a slice of the Inspiration pie and keep gardenstate's debut in your catalog! Stream the album below and continue on for my take.
Listen to Inspirations from gardenstate on Spotify:
---
Inspirations presents distinctly different moods as we venture in.
After repeated listens, the album has its distinct own mood. The opener "Dark Waters" feels right at home with the changing of the seasons to cooler weather. The album also feels at home on Anjunabeats – which comes as no surprise looking at the bylines for "Aurora," where Paavo Siljamäki from Above & Beyond joins in on the track's production. Marcus' time spent in India also shines in the ethnic vocals of Nandini Srikar on the aforementioned track.
Breaks shine out of the structure too. Smash hit "Take Me There" featuring GVN needs little introduction as it appeared on so many setlists on stages and in radio shows. "1995" brings us a decade forward to Marcus' earlier Anjunabeats release "1985." It too capitalizes on a resurgence of breaks – and definitely plays to a few trends of the 90's era electronic music.
Flip to side B and feel the beauty!
KhoMha joins in on "She Was Looking Into The Sun," perhaps his most mellow work to date – one that exudes emotion greater than any piece before. It is a crafty little piece. The boys tap Gjon's Tears for a reworked version of Switzerland's 2020 Eurovision entry, which breathes out some Camelphat-meets-breaks vibes again (think "Panic Room" but as a breaks track). "Off The Grid" proceeds a mega-collaboration and yet stands so firm on its own as a very Pryda Presents sort of vibe.
"Revival" closes this quarter of the album and calls in the big guns: Gabriel & Dresden, Andy Moor, PROFF, and Mokka. Growling bass work joins Mooka's vocals (very Gabriel & Dresden sounding), while peak synth work shines brighter over the horizon of the mind. Undoubtedly, this track will be a favorite to hear remixes of and to see others' take the varied elements.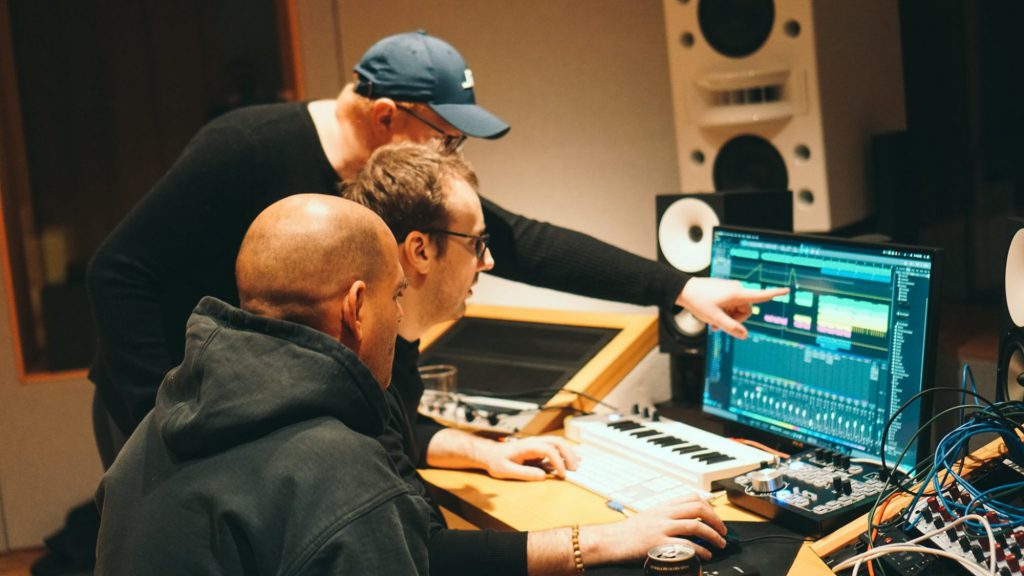 The second half spills forth with Side C of the album!
Deep growling bass elements continue on "Alma," though here it enjoys a bit more squealing. This one feels like it breathes the sunny skies of CRSSD Festival. While I cannot help but think of Giuseppe Ottaviani's "Alma" first, this one deftly shuffles around the eardrums and enjoys quite a bit of polyphony. "Koski" brings in SØNIN & BLR as collaborators. Fret not, however, breaks comes right back in, and plays counter a fun guitar line that exhales from BLR's recent works.
"By Your Side" is a melancholic, romantic mood wrapped in progressive and melodic soundwaves. One part Lana del Rey-esque intimacy, and one-part smooth softness, this track squeezes at the heart in the way only a lover can. "Sisu" exhales childlike whimsy in its piano melody – simple and captivating – during the introduction before giving way to synthesizer-driven arpeggios of the same melody. While playful, the song still feels grounded; grooves and bass lines are subdued yet present. It's a perfect way to open a set and exudes something filmic – or perhaps something like the wonder of exploration. In a way, it almost feels like a Gaia track off the Moons of Jupiter album.
Parting is such sweet sorrow on the Side D of Inspirations.
"5AM" defiantly cries out with energy fitting an early morning, or a very late night drive. The melodies percolate while the bass and secondary bass squeal with depth and abandon. This tune thumps! "Dusted" continues this final quarter of the album, again playing with moods and spaces squarely in the Pryda/Cirez D realm.
Bein's vocals are once again reminiscent of Lana del Rey on "The Best Part." A poppy affair wrapped in deep electronic music simplicity – it evokes memories of "Summertime Sadness." The closing thoughts of the album lay bare in "Surreal." This breakbeat affair plays to the 90's era hits like "Everybody Dance Now," with the lyrics playing like a softer version of Loleatta Holloway's "Good Vibrations" performance on the classic hit by Marky Mark and The Funky Bunch.
Look – I won't lie – the album is immensely wonderful to listen to.
The album is an experience I keep coming back to when I need to focus, when the mood rings out, or when I want to find something to enjoy a day with. It works for driving, it works for hanging out, and it works – through and through – as an artistic presence the scene desperately needs right now. Marcus and Matt deftly put together an album you need in your library, even when it may not be album of the year material. You likely won't be singing along to these tunes, but you will keep on humming their melodies. Do yourself a favor and add it to your library!
If you still need more confirmation, just look at what the project states about the album:
---
gardenstate – Inspirations – Tracklist:
Dark Waters
Aurora with Nandini Srikar
Take Me There with GVN
1995
She Was Looking Into The Sun with KhoMha
Répondez-moi with Gjon's Tears
Off The Grid
Revival with Gabriel & Dresden, Andy Moor & PROFF feat. Mokka
Alma
Koski
By Your Side
Sisu
5AM
Dusted
The Best Part with Bien
Surreal (album edit)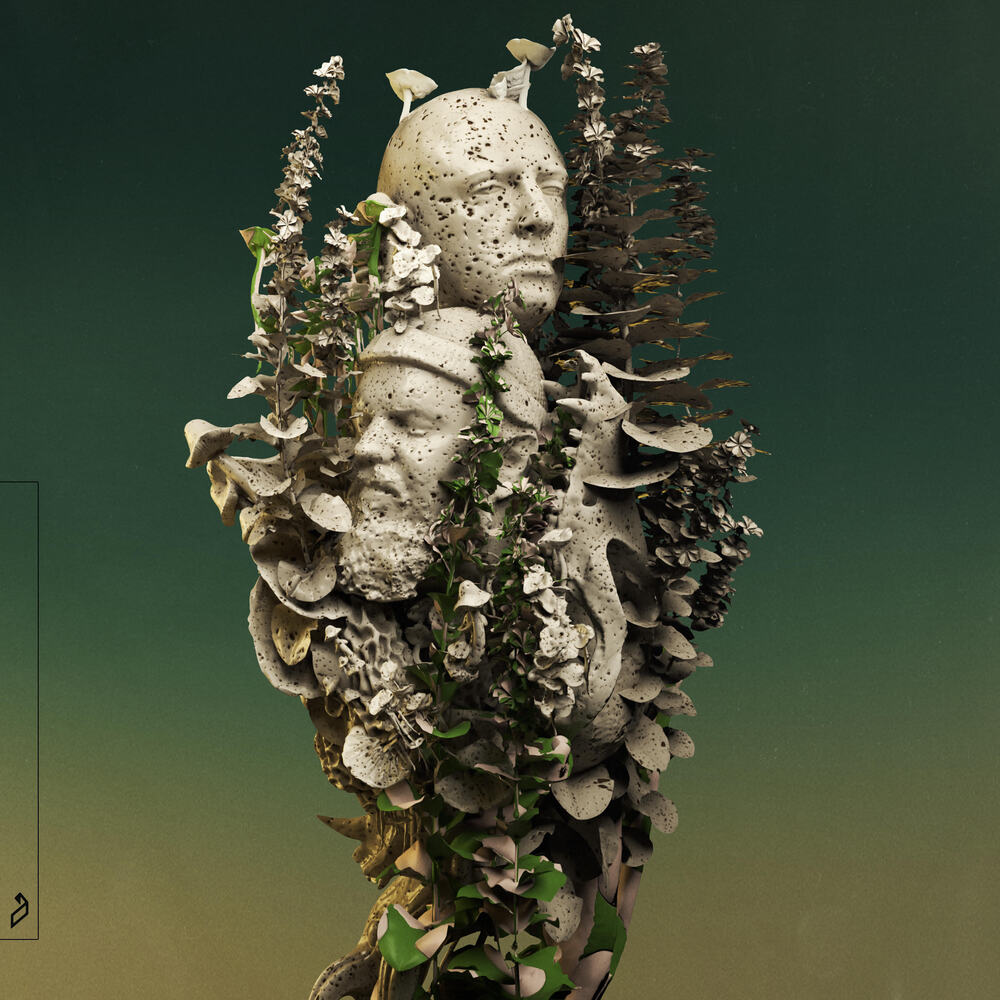 ---
Follow gardenstate on Social Media:
Facebook | Twitter | Instagram | SoundCloud