RIOT gives other artists a chance to shine with the "Down With Your Love" remix package featuring REAPER, SIPPY, and more!
---
Israeli bass duo RIOT took a voyage to Los Angeles and erupted on the scene ever since. Over the years they've collaborated with artists like Apashe, Infected Mushroom, and Armanni Reign while also delivering a plethora of their own tunes to create an impressive discography. Labels such as Monstercat, Insomniac Records, Gud Vibrations, and Heaven Sent, are just a handful of the places their releases have found a home as they continue to push the envelope with their distinctive bass sound.
RIOT's "Down With Your Love" arrived in late 2020 on NGHTMRE and SLANDER's Gud Vibrations and is a captivating tune that infects your ears with progressive melodies and heavy basslines. Now, in the early months of 2021, the duo delivers Down With Your Love (Remixes), as they look to give newcomers a chance to twist the track in their own way.
Featured on Down With Your Love (Remixes) are a flurry of talented artists including REAPER, SIPPY, Poni & Vanic, and Jacknife who add their own signature flair to the mix and will surely "take you higher" with every beat. Additionally, RIOT teamed up with Insomniac's Discovery Project to host a remix contest with Outlandr stealing their hearts and winning a spot in the collection as well.
Down With Your Love (Remixes) kicks off with REAPER who brings a drum and bass vibe to the original before SIPPY slows it down a touch and Jacknife picks up the pace once again. Poni & Vanic tag-team their remix and offer up a harder cut that's fit for any high-energy set. It has an intense, booming bassline which, when accompanied by the kick drum and a siren off in the distance, will keep keeping you moving from start to finish. Rounding out the remix EP is Outlandr, who comes in strong with heavy bass and a touch of melodic elements to leave fans craving more.
Check out Down With Your Love (Remixes) on Spotify or your preferred streaming platform and tell us which remix was your favorite in the comments below!
Stream RIOT – Down With Your Love (Remixes) on Spotify:
---
RIOT – Down With Your Love (Remixes) – Tracklist:
Down With Your Love (REAPER Remix)
Down With Your Love (SIPPY Remix)
Down With Your Love (Jacknife Remix)
Down With Your Love (Poni & Vanic Remix)
Down With Your Love (Outlandr Remix)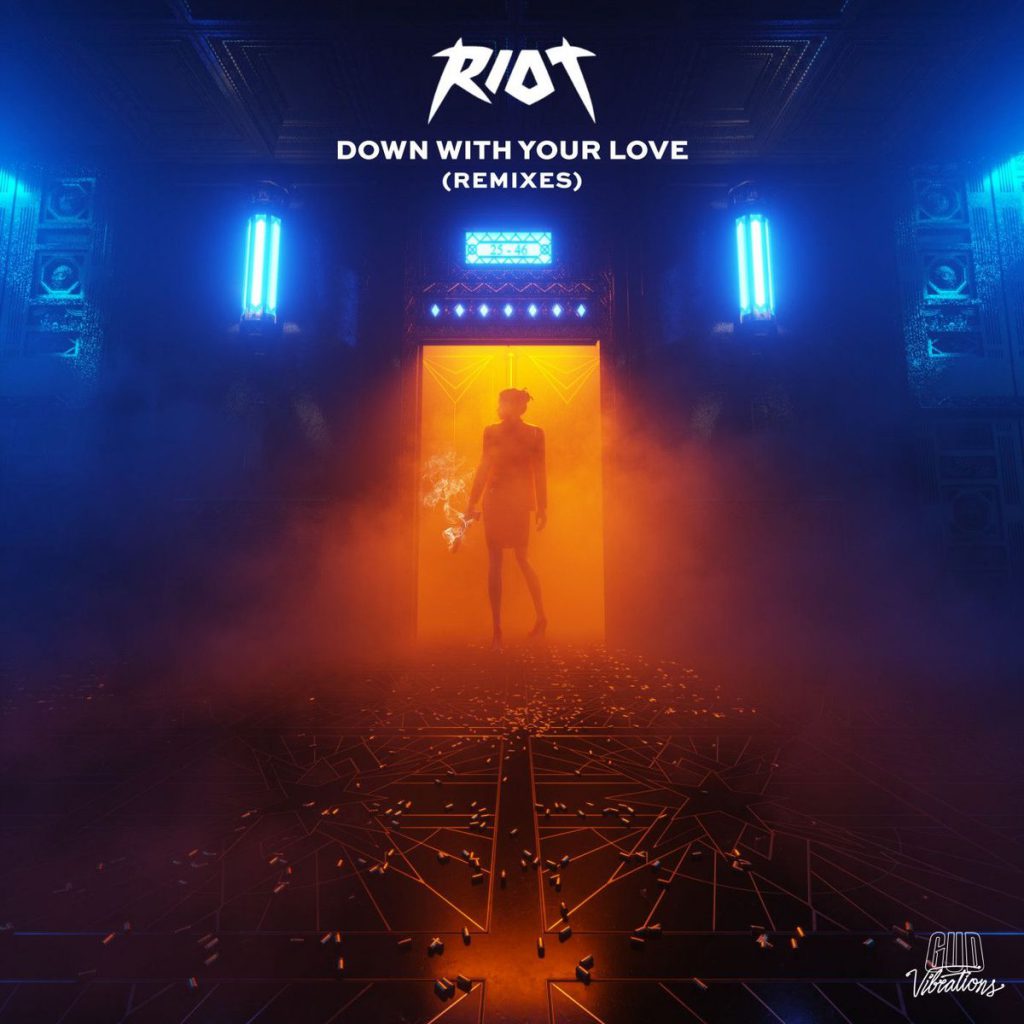 ---
Connect with RIOT on Social Media:
Website | Facebook | Twitter | Instagram | SoundCloud