Seven Lions' biggest hits are re-imagined through a classical lens with all-female string quartet ATLYS for Opus, his first fully acoustic album.
---
Beloved genre-transcending artist Seven Lions continues to blow his fans away with new ideas and concepts. From creating his very own label, Ophelia Records, to reinventing his classic melodic dubstep tracks into old-school trance treats on his 1999 EP, he's constantly pushed the boundaries of his sound and that of others. Now, Seven Lions has reimagined some of his greatest works with the release of his latest album, Opus.
Working in collaboration with the all-female string quartet ATLYS, who previously performed with Seven Lions at his Chronicles event and the renowned Red Rocks, Opus comes bearing eight exciting reworks of Ophelia Records' boss' most prolific releases. This album's beautifully-composed tracks were arranged from scratch by two composers, Andrew Vogt and Ari Fisher, and are truly stunning.
Two of the biggest tunes receiving a rework on the album include "First Time," the iconic collaboration with SLANDER, Dabin, and Dylan Matthew, and "Rush Over Me," a timeless love-fueled track that saw him team up with ILLENIUM, Said The Sky, and HALIENE. Other memorable releases from Seven Lions that were given the classical treatment on Opus range from "Worlds Apart" with Kerli from the 2014 EP of the same name to "Ocean," his first collaboration with Jason Ross.
Opus allows any Seven Lions fan, whether familiar with the orchestral realm or not, to enjoy their favorite releases from the Ophelia mastermind reimagined in a new way. The string instruments of ATLYS come together cohesively and exquisitely, and fans are able to sing along to the melodies. It's great to see two musical genres joining forces, and we hope this will open the path for future orchestral collaborations with our favorite dance music artists.
Listen to Opus now on Spotify or your preferred streaming platform, and let us know which classical tune you loved most in the comments!
Stream Seven Lions, ATLYS – Opus on Spotify:
---
Seven Lions, ATLYS – Opus – Tracklist:
Only Now (in E Minor)
Rush Over Me (in A Minor)
The Blood (in E Minor)
Dreamin' (in A Major)
What's Done Is Done (in F Minor)
First Time (in C Major)
Ocean (in E-Flat Major)
Worlds Apart (in C Minor)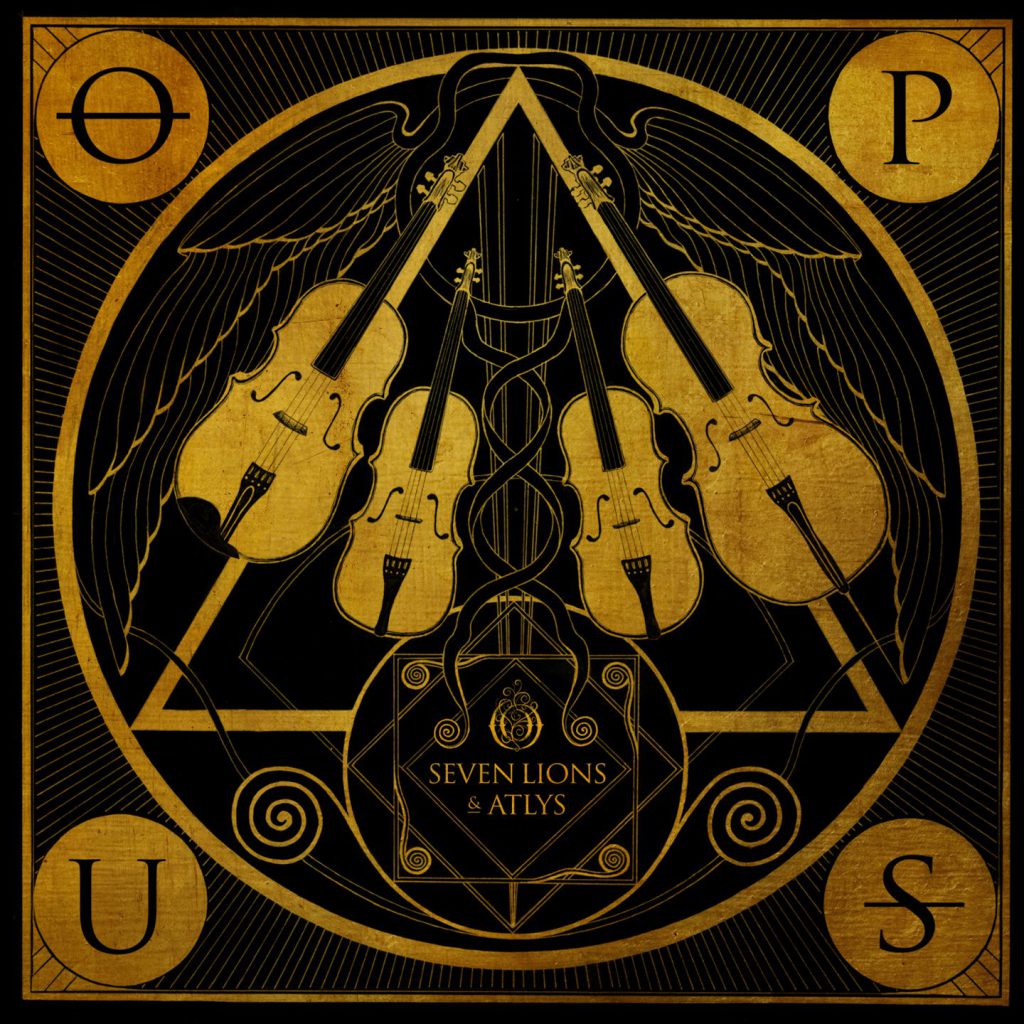 ---
Follow Seven Lions on Social Media:
Website | Facebook | Twitter | Instagram | SoundCloud | YouTube | Twitch
Follow ATLYS on Social Media: