Box of Cats never disappoints with their Litterbox series and the eleventh edition puts us in the mood to drop everything and party!
---
As we approach the end of the year, Box Of Cats proudly presents their final Litterbox compilation of 2021! The exciting Litterbox 11 comes packed with the party-pumping beats that you've come to expect from the colorful label. For this go-round, I hope you're ready to shake what your mama gave you straight to the club because these tracks are popping with peak hour intensity, created by the sparkling stars of the future.
So who do we have in our new litter of talent? Let's put our paws together for Bluri, Contribe, Mood Swing & Chevy Bass, Burko, KZN, Ben Chuvali, Max Kaluza, TRND, not the father, Cavallieri, KRESPO, and Lance Fairchild. Individually, these insane creatives from all over the globe have poured their hearts and souls into their craft, landing on Box Of Cats' radar as they offer a taste of their expanding expertise. As a whole, Litterbox 11 bursts with bass house flavor, quenching our thirst for quirky beats, vibrant melodies, and unpretentious auditory stories, so, let's dig into some of the highlights.
We kick off our shenanigans with a little diddy from Bluri called "Daaayyy" and instantly our brain is flooded with psychedelic soundwaves. From here on out we continue to spin sideways as Contribe's "Black Cat" weaves a trippy tale of bad luck, TRND's "Voicemail" puts us in the mood to act silly, Kzn's "Wonderland" pulls us down a dark rabbit hole, and KRESPO's "Rapa Pa" tops it all off with thrills and chills that you'll feel down your spine.
But it's not all about the wacky and weird as the artists over at Box Of Cats can get serious too. For example, if you're in the market to pump up the groove then tracks like Mood Swing and Chevy Bass' "Talkin' 'Bout," Max Kaluza's "Get Her," and Ben Chuvali's "Groove Girl" are what you need in your life. Meanwhile not the father's "Culture" and Cavallieri's "Tyboo" supply the party with a ferocious attitude.
On the opposite end of the spectrum, we find gravity lose its stronghold as Burko's "Angelic" lifts us up into the cosmos to dance with celestial beings. And closing the show we have Lance Fairchild's "Between The Lines," a track that will hit you like a cool breeze on a hot summer day. As you can see, there are many different levels to Litterbox 11, and no matter what you desire, Box Of Cats has got ya covered!
Ready to feel the vibe? Grab your copy of Litterbox 11 on your favorite music platform, stream the compilation on Spotify, and let us know what you think in the comment section!
Stream Box Of Cats – Litterbox 11 on Spotify:
---
Box Of Cats – Litterbox 11 – Tracklist:
Bluri – Daaayyy
Contribe – Black Cat
Mood Swing, Chevy Bass – Talkin' 'Bout
Burko – Angelic
Ben Chuvali – Groove Girl
Max Kaluza – Get Her
TRND – Voicemail
Kzn – Wonderland
not the father – Culture
Cavallieri – Tyboo
KRESPO – Rapa Pa
Lance Fairchild – Between The Lines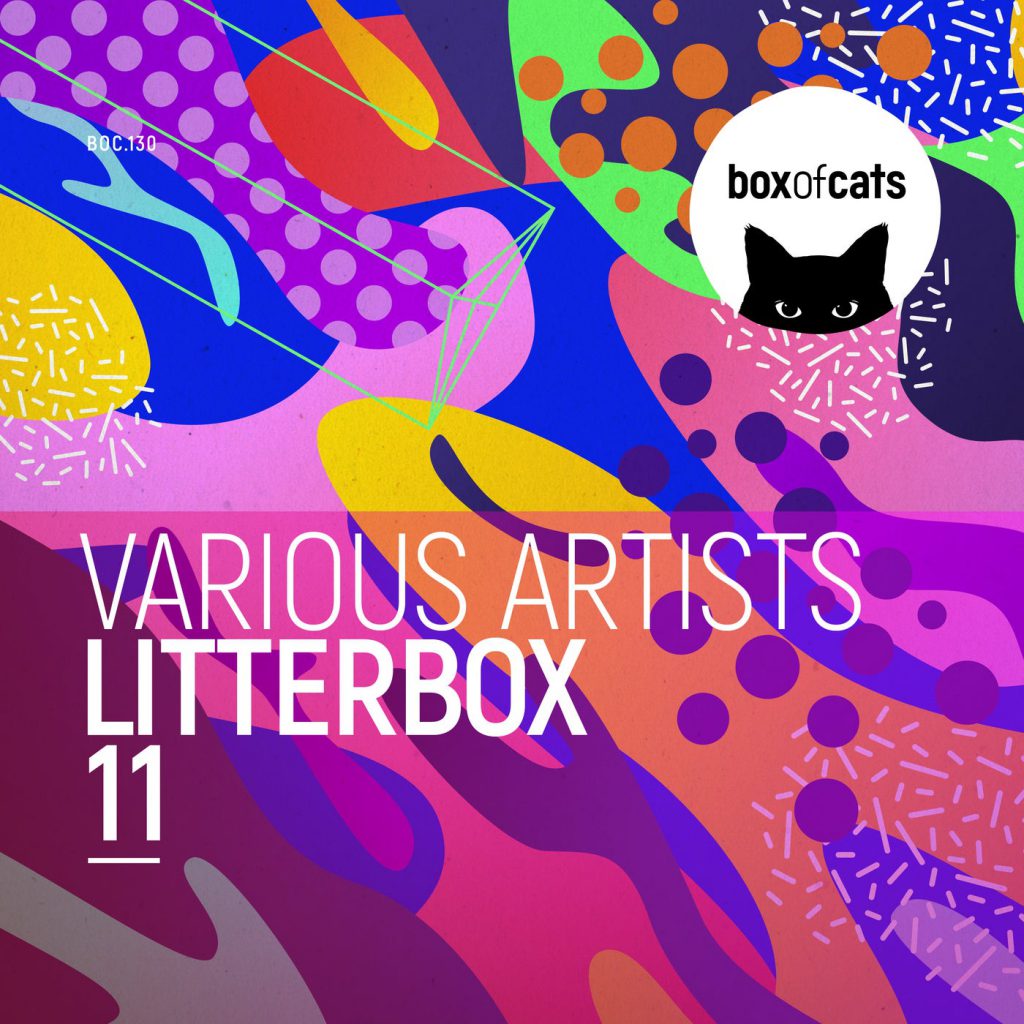 ---
Connect With Box Of Cats on Social Media:
Website | Facebook | Twitter | Instagram | SoundCloud