Wooli returns to Ophelia Records with his latest EP, Resurrection, that brings emotional anthems and blistering dubstep heaters.
---
Sharpen your tusks and stretch your trunks – dubstep's favorite mammoth is back with another colossal EP! Bass maven Wooli has seen a generous uptick in notoriety over the past few years and while plenty of artists combine melodic elements with dubstep, few do it as he can. His seamless production has caught the attention of Monstercat, Never Say Die, Welcome Records, and many more. Now, Wooli returns to Ophelia Records and gifts listeners with the Resurrection EP, a four-track adventure equally filled with tunes fit for mosh pits and tender embraces alike.
Resurrection is big, bold, and beautiful in all the best ways, and we can't get enough of it. Featuring collaborations with Codeko, Kompany, and Trivecta, it journeys through elated soundscapes and jarringly heavy dubstep terrain. Further exemplifying Wooli's distinctive sound palate, the EP routinely flips between the artist's harder and softer sides make for a gripping listening experience.
Listen to Wooli's Resurrection on Spotify or your preferred platform and read on for a track-by-track review!
Stream Wooli – Resurrection EP on Spotify:
---
Wooli shows no mercy and brings the bass with title track "Resurrection."
Bringing his wooly mammoth storyline to life, Wooli kicks off Resurrection with its title track and its distorted vocals detailing the beast's rise from under the ice. Elephantine trumpets roar as the mammoth stomps echo nearby, alluding to the bass stampede to come. The buildup escalates into a delayed drop and Wooli hammers out a pulverizing bassline that's so large, it'll leave headbangers scrambling to snatch their necks off the floor. Firing off machine gun rounds of punchy metallic bass, "Resurrection" is pure annihilation from start to finish.
Up next is "Crazy," where Wooli leans into his softer side. A collaboration with Codeko, "Crazy" features soaring synth work and Casey Cook's imperial cadence. While orchestral elements elevate Cook's crooning, emotive surges of sound grasp for heartstrings and buried memories in this passionate crybang anthem. "Crazy" is all about crushing heartbreak, painful acceptance, and raw emotion enveloped in its three-and-a-half-minute runtime, and it just might be our favorite melodic dubstep tune Wooli's put out yet.
Don't let "Crazy" get you stuck in the feels for too long – "Fight Milk" is up next and it's a scorcher!
Wooli and Kompany go together like peanut butter and jelly, bread and butter, and milk and… fighting? The third track on Resurrection is "Fight Milk," and it's yet another incendiary collaboration between the two artists. Erupting with decimating long basses and chunky stabs, this track proves that few duos can match the merciless dubstep onslaught these two heavyweights deliver.
If you're still holding back tears after listening to "Crazy," get ready to let the waterworks flow with "Light Up The Sky." Featuring Scott Stapp's moving vocals, "Light Up The Sky" is bound to strike a chord in hearts near and far. For this emotional ballad, it was only right that Wooli joined with Trivecta, who is known for his distinctive fusion of live instruments and feels-inducing production. Amidst Stapp's raspy belting, a flurry of colorful synth work meets riveting chord progressions and a driving kick-snare combo.
Our tastes are always evolving, yet Resurrection proves why Wooli remains one of our favorites.
Over the years, Wooli has consistently kept us hooked with his endeavors in dubstep, psytrance, melodic dubstep, and more. Just when we didn't think it was possible to love Wooli any more than we already do, every track on Resurrection completely blew us away. If you like Wooli's new EP as much as we do, be sure to catch the mammoth on his headline Destination Tour in a city near you and experience Resurrection to the fullest extent!
---
Wooli – Resurrection EP – Tracklist:
Resurrection
Crazy w/ Codeko feat. Casey Cook
Fight Milk w/ Kompany
Light Up The Sky w/ Trivecta feat. Scott Stapp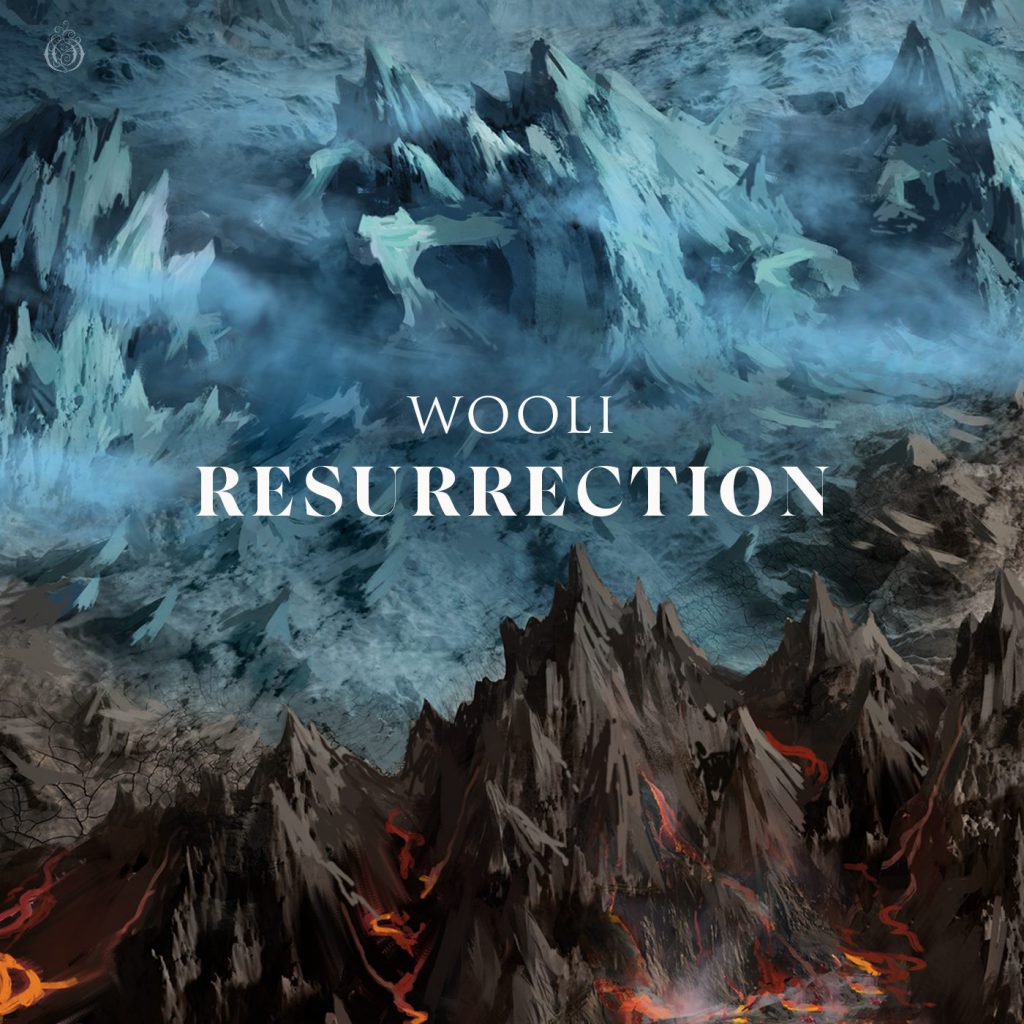 ---
Follow Wooli on Social Media:
Website | Facebook | Twitter | Instagram | SoundCloud