Find your inner strength with the uplifting vocals and sounds in 9 Theory and CloZee's latest collab, "The Courage To Fall In Love Again."
---
Gabe Lehner, also known as 9 Theory, is known for his genre-blending style of melodic beats. Add that with CloZee's enchanting production skills and you have magic unfold right before your ears. This magnificent mash-up has happened once before when the two artists teamed up for CloZee's single "Nuages" just last year. It was obvious that the two had amazing chemistry in the music lab so they just couldn't resist coming back for seconds.
This time around, CloZee is the featured artist on 9 Theory's "The Courage To Fall In Love Again" to switch things up a little bit. When you press play on the tune you'll be greeted with a downtempo hopeful melody that makes you feel as if you're floating. You get lost in this weightlessness provoked by the sounds all while feeling cradled and supported by the encouraging and emotion-filled lyrics sang by 9 Theory himself.
Not only did the two collaborate on "The Courage To Fall In Love Again," but it's also the latest release on CloZee's imprint Odyzey. Additionally, the single is only the first taste of what is to come off of 9 Theory's forthcoming album Comfort In The Orange Glow expected to release in February of 2022.
Speaking about the upcoming album, 9 Theory said that it "really bridges my favorite genres, and there are strong flavors of some of my biggest influences like Radiohead, Gorillaz, and The Chemical Brothers across these 13 songs." He went on to explain that there is a huge focus on songwriting and vocals, which has been made evident with this collaboration with CloZee, along with a number of live musicians that will be featured throughout its runtime as well.
Listen to 9 Theory and CloZee's "The Courage To Fall In Love Again" on Spotify or your preferred streaming platform, and let us know what you think of the track in the comments! 
Stream 9 Theory – The Courage To Fall In Love Again (feat. CloZee) on Spotify:
---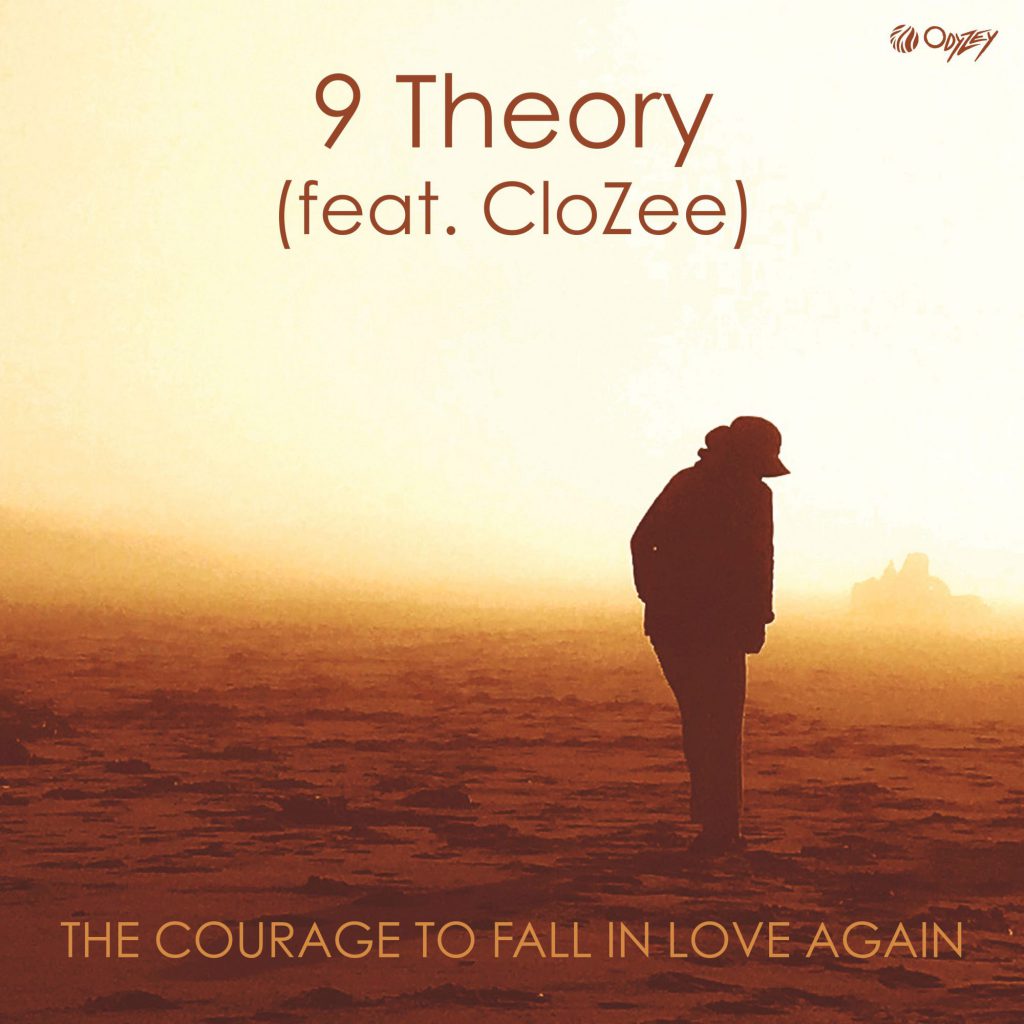 ---
Follow 9 Theory on Social Media: