Piero Pirupa and Havoc & Lawn team up to drop two house heaters to warm up the dancefloor with SPKRS on Repopulate Mars.
---
Lee Foss continues to curate fresh talent to his Repopulate Mars imprint and serves up out-of-this-world tunes to break funky new tracks for house and techno lovers. Earlier this year, artists such as SOSA, Miane, and Nightfunk delivered zapping beats to kick up the bliss in the red dust. Continuing the momentum, Repopulate Mars is featuring a powerhouse collaboration as a way to float into the cosmos, with Piero Pirupa and Havoc & Lawn working together to bring the SPKRS EP to life.
As the rocket begins its departure, listeners are greeted with an intensity of orchestral stabs that heighten the experience on "SPKRS" as the tune pierces to dominate the minds and distorts time and space. The definitive style of both Italian producers, Piero Pirupa, accentuates rolling tech-house with the electrifying vocal construction within his work. At the same time, Havoc & Lawn brings transforming hi-hats that light up the energy and uniqueness within the track.
"Higher" anchors listeners to a melody rather than organic simulators and draws the listener's attention to the vocal coos and sustaining loops that build and taper for a blend that hits home on Mars. As listeners land on an elevated plane on the Red Planet, impressive vocals sweep the eardrums as it keeps a crowd spinning with excitement. The distorted phasers and 909 toms transport the track into a technological cybersphere flying at top-notch hyperspeed. However, the progressive ebb and flow within the melody is a lighthearted crowd pleaser as the voyage from space lands back on the Earth's crust to snap back into reality.
Listen to SPKRS on Spotify or your preferred platform, and let us know what your thoughts are in the comments!
Stream Piero Pirupa and Havoc & Lawn – SPKRS on Spotify:
---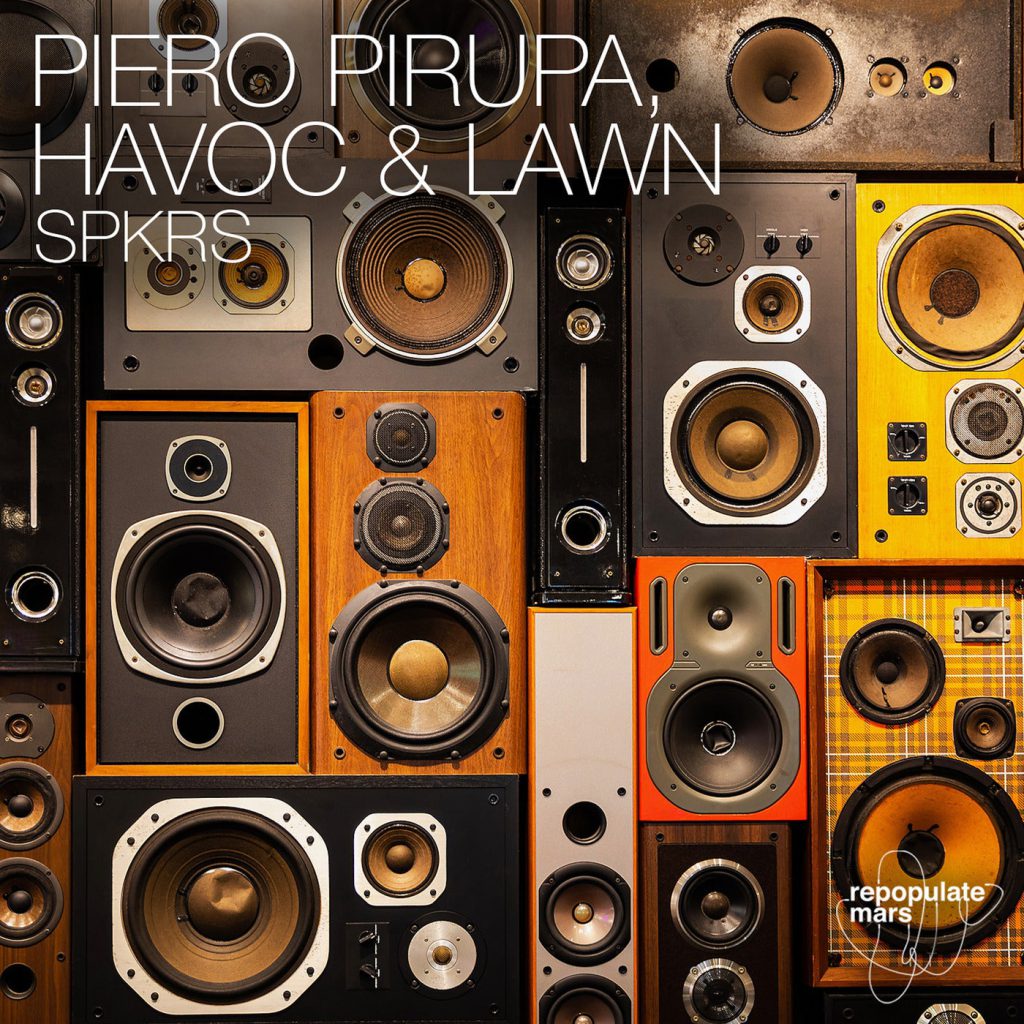 ---
Follow Piero Pirupa on Social Media:
Website | Facebook | Twitter | Instagram | SoundCloud | YouTube
Follow Havoc & Lawn on Social Media:
Facebook | Twitter | Instagram | SoundCloud