Take a trip into space with NightFunk as he unveils the two-track On The Low EP on Lee Foss' renowned imprint, Repopulate Mars.
---
Since first launching Repopulate Mars, Lee Foss has helped bring some sensational beats to the red planet to help build its atmosphere and get the party started. Now, after celebrating their 100th release on the label, he's gifted the imprint's faithful following with On The Low – a new expedition to experience from NightFunk. Recently finding a home on labels including Black Book Records, Hot Fuss, South of Saturn, and Spinnin' Deep, his debut on Repopulate Mars is an absolute heater that will set the mission's ship into party mode with its two tracks.
As we begin exploring NightFunk's EP, the listener is drawn into an exciting remedy for the everyday disco blues on its title track. The listener is greeted with a fun bassline with saturated hi-hats that sustains the disco party on mars as Nightfunk warms everyone up with "On The Low." The repetitive bassline jolts listeners into hyperspace into the unknown universe, only to discover vocalist RAEJMQ has joined in for the ride. She heats up the atmosphere and puts a playful spin on the groove as the listener is carried to the end of the record.
Then, NightFunk continues the threshold in full with "Cannonball" as listeners fly through space at the speed of light. The laser-like bass launches listeners further into space, but a foreboding sense of doom creeps in with the dark tones of the cosmos. Just when you think you've lost your mind entirely, a male voice echoes into the fray and commands attention as NightFunk guides listeners to the latter half of the track. The soulful vocal adds flair and tension but overall, this tune is a satisfying helping of house that listeners will want to consume a second time around after its completion.
If you haven't had a chance to check out NightFunk's On the Low EP on Repopulate Mars yet – don't wait! Take the trip today by listening to it on Spotify or your favorite platform, and make sure to stay tuned for more from this rising house artist in the scene!
Stream NightFunk – On The Low EP on Spotify:
---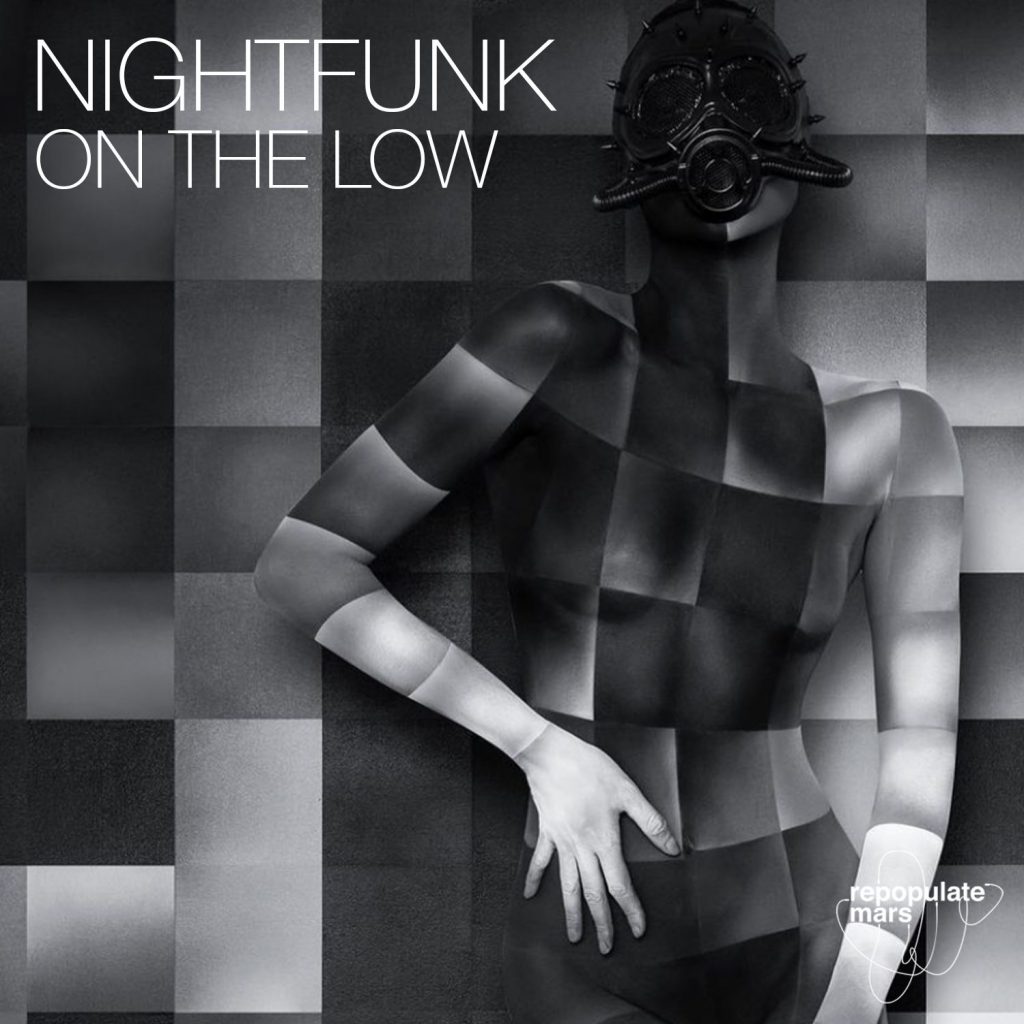 ---
Follow NightFunk on Social Media:
Facebook | Twitter | Instagram | SoundCloud | YouTube