Attention all space travelers, Ibiza-based artist Miane is zapping infectious tunes straight to Repopulate Mars with her debut EP on the label.
---
For the past seven years, Miane has delivered innovative sounds that infect a digital and analog groove in listeners and set her apart from others in the scene. Previously, her work has appeared on labels such as Chris Lake's Black Book Records and Matthias Tanzman's Moon Harbour, to name a few, as she firmly placed herself in the house scene. Now, she is preparing for lift-off to the stars with Repopulate Mars by bringing forth a sensational, two-track voyage on the label. 
Within seconds of pressing play on the title track, "My Girls," listeners will be surrounded by a beat that acts almost like a satellite preparing the mind to be teleported to outer space. As the hi-hats set the tempo for the bassline, female vocals set the tone to leave any stress behind on Earth as you embark on a galactic expedition through the atmosphere. The track then carries everyone through the universe, with the bouncy modulator and synth helping us all float past the vastness of space to touch down on Mars' surface.
Once you've landed on the Red Planet, "I'm Gonna Get You" arrives to welcome all the creatures to the dusty dancefloor. The sizzling percussion keeps the energy up as choppy vocals flood the senses. The frequency on this track hypnotizes anyone listening, human and alien alike, before the beat sends them back through hyperspeed to our home planet as the tune fades out from this fantastic, otherworldly world experience.
Check out Miane's My Girls EP on Repopulate Mars to get the space party started by streaming it on Spotify or your favorite platform, and make sure to stay tuned for more from this empowering house artist in the scene!
Stream Miane – My Girls on Spotify:
---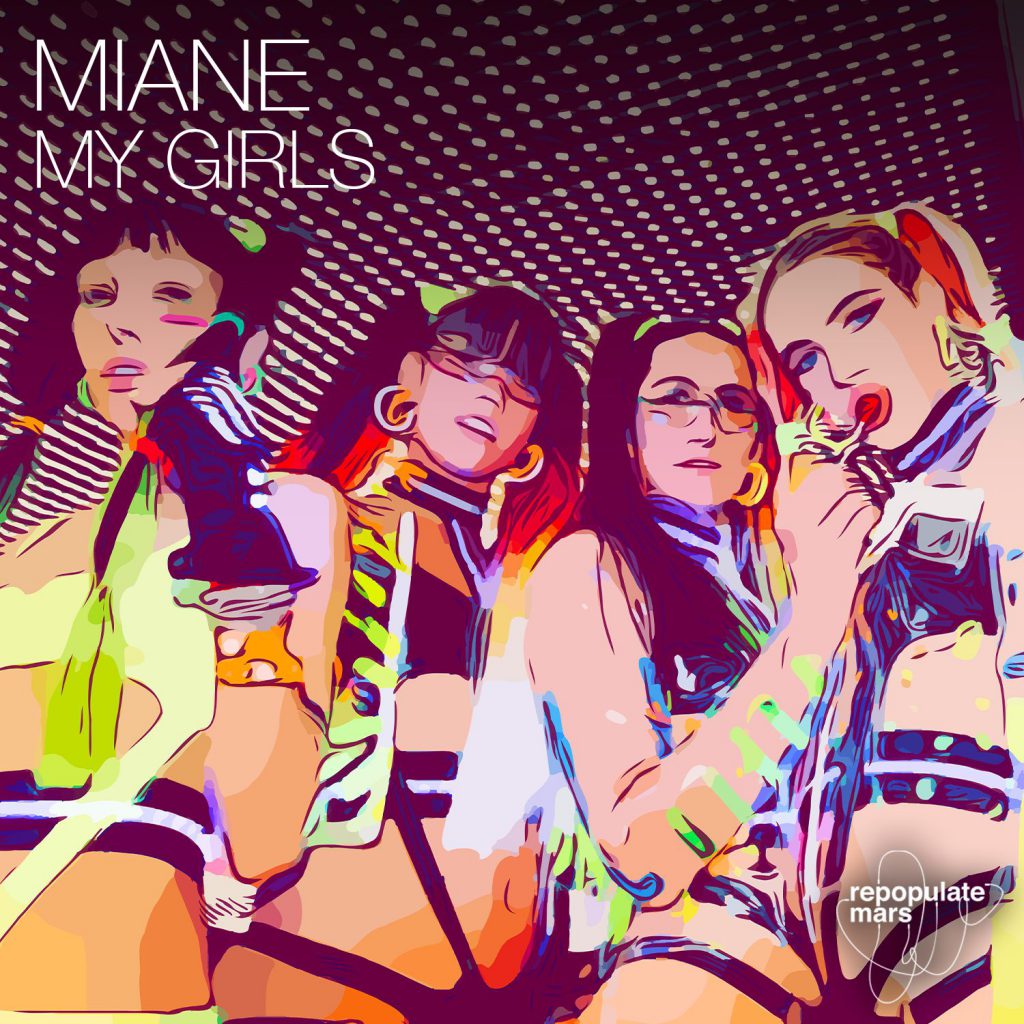 ---
Follow Miane on Social Media:
Website | Facebook | Twitter | Instagram | SoundCloud | YouTube