ENiGMA Dubz returns to Slime Records with Coming Down, his latest EP that leans on the lighter side of his sound and is filled with emotion.
---
ENiGMA Dubz is an artist who has graced the scene for many moons with his versatile production style. He's dropped heaters like "Bughuul" and "Tipsy" and more heartfelt sounds like his Geater Dubz EP with Ed Geater. Recently, he started a new side project, Itona, where he has been releasing the most gorgeous tracks. He is without a doubt a master at his craft and can create a multitude of impressive and unique sounds. Now he's back with Coming Down, his latest release on Slime Records that highlights the softer side of his sound.
At the beginning of March, ENiGMA Dubz gave fans the first little taste of his EP and released "Move With Me." An instant goosebump creator, the track saw him mix deep bass with emotion-driven tones to create a magical soundscape. Now, the other two tracks have arrived to complete the package with the title track "Coming Down" packed full of hauntingly gorgeous vocals from AKACIA and "Silhouettes" giving listeners a moment to breathe and let go.
From the moment "Coming Down" begins ENiGMA Dubz pulls listeners in and sets the tone for the emotions that will be felt throughout its runtime. AKACIA has such a gorgeous voice and it's intertwined so perfectly with the sounds in the track. The lyrics are something that many people can relate to, which made "Coming Down" even more heartfelt and powerful. While the track has a subtle, heavy bass, it is just so stunningly beautiful that it will bring a tear to your eyes while listening.
"Silhouettes" follows the lead track and eases the sad emotions that surfaced from the prior. Listening to this tune is like floating on a cloud through pink skies, wrapped up in the sweet sounds. It's soft, yet captivating, making it more clear than ever before that there's something special about the softer sides of ENiGMA Dubz.
Then, the EP comes to a close with the previously released "Move With Me," and everything about this track is beautiful. The little bells and vocals urging listeners to "move with me" are placed perfectly throughout to give it a little something extra. It's slow, hypnotizing, and a masterpiece of a track – and the perfect way to wrap up Coming Down as well.
ENiGMA Dubz ability to pull you in with his softer sounds is such an indescribable feeling and Coming Down perfectly highlights that. Whether it's the nitty-gritty tunes or the enchanting ones, he always finds a way to blows minds. Listen to the EP on Spotify your preferred platform and let us know what your thoughts are on it in the comments!
Stream ENiGMA Dubz – Coming Down on Spotify:
---
---
ENiGMA Dubz – Coming Down – Tracklist:
Coming Down ft. AKACIA
Silhouettes
Move With Me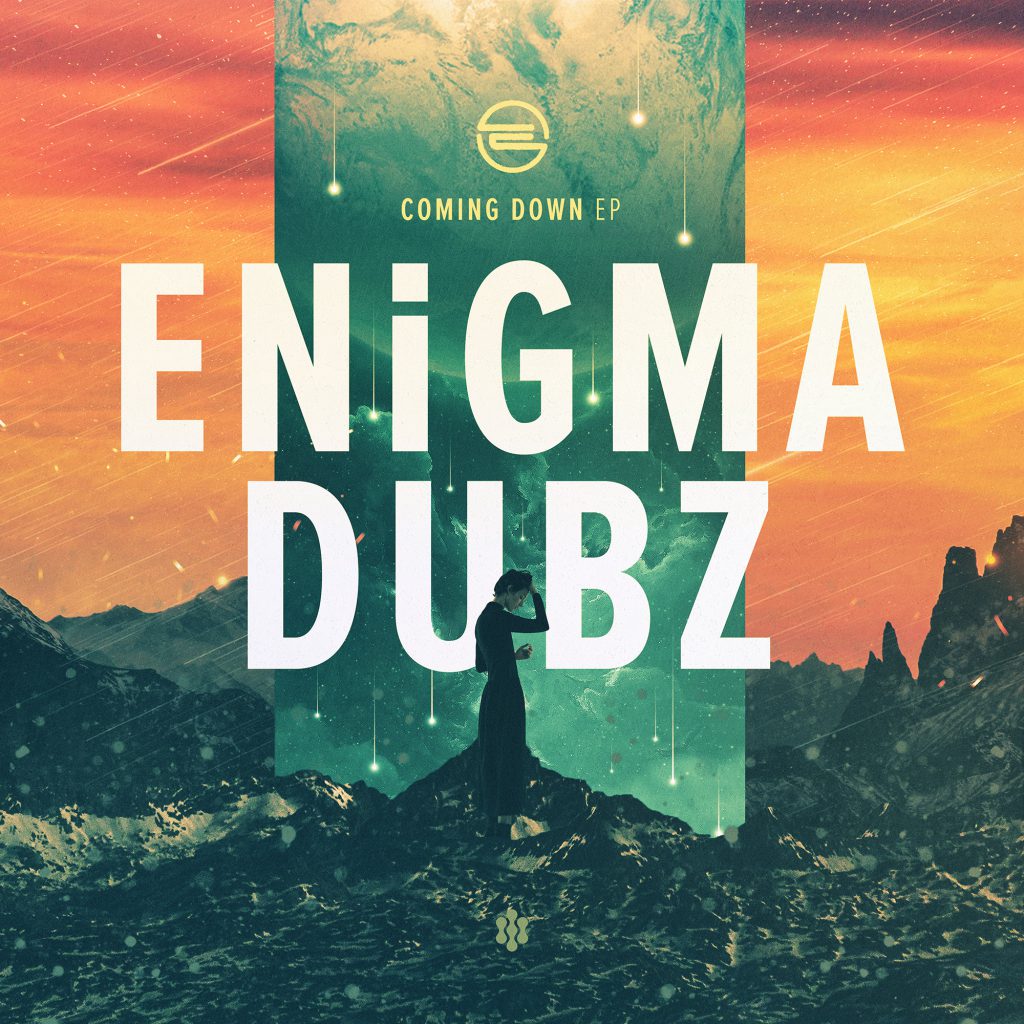 ---
Follow ENiGMA Dubz on Social Media:
Facebook | Twitter | Instagram | SoundCloud | YouTube