It's not just Another Day at the office for Chris Liebing as he has officially released his brand new album on Mute Records!
---
When it comes to creating a life-altering transcendent journey that takes you through moody atmospheres in dark dramatic spaces, Germany's techno pioneer Chris Liebing is the man for the job! Since the 90s the CLR boss has been making waves across the world with unique projects like his philosophy-themed Evolution and Burn Slow, one of the most intense bodies of work to grace the industry. Lucky for us, Chris has decided to add a follow-up chapter to the Burn Slow saga and has officially released his new album, Another Day on Mute Records!
Now, in order to make this go-round smolder with nostalgia, some of the same artists featured on Burn Slow would have to be invited back and Chris isn't in the market to disappoint. First and foremost, say hello to the incomparable Ralf Hildenbeutel acting as co-producer on the project just as he did back in 2018. Additionally, the late Miles Cooper Seaton, previously featured on "Card House," welcomes us to the journey with "Fault Line." We were heartbroken to hear of his passing earlier this year, and hearing his incredible voice on this offering will most certainly bring tears to the eyes.
Next up is the one and only, Polly Scattergood. As the vocalist who brought "And All Went Dark" to life, it was exciting to see her return for the album's title track. But, this pack of passionate music makers couldn't keep all the fun to themselves as Liebing has also called on the unyielding talents of Maria Uzor, Tom Adams, and Ladan Hussein who take Another Day to levels uncharted!
Seeing as this is a grand collaborative effort, Chris Liebing adds one more artist to the mix, that being Mute Records' head honcho, Daniel Miller, who offered up album shaping input and injected extra flair with his personal modular setup. With all the pieces in place, the next path for Liebing will be to reimagine the album with a slew of club edits, in addition to preparing a documentary set for release in the summer of 2022. Stay tuned for more details!
Another Day is available now on double clear vinyl and CD, both with a silver finish and 16-page booklet, as well as digitally. Grab your copy on your favorite music platform, stream the album below, and continue on for our take on the tracks!
Stream Chris Liebing – Another Day on Spotify:
---
As a huge fan of Burn Slow, my spirit buzzes with pure elation as I hit the play button on Another Day!
"Fault Line" gets the gears spinning with crunchy soundwaves and soft-spoken words by Miles Cooper Seaton. Like a moth to a flame, I'm drawn to the gorgeous poetic imagery. Suddenly, the narrative morphs into a sung melody, filling the airwaves with lightning bolts of operatic attitude. With this literally being the opening track, my jaw hits the floor as I realize how unapologetically intense this album is going to be.
"Patterns," featuring Maria Uzor, stays in the same chilling lane and I'm absolutely rocked to my core as I slip into a hellish daydream. The lyric presentation hits my brain like a red alert, her voice vibrating its way to the deepest corner of my soul. The progression of this track has my hips swinging from side to side and as I try to catch my breath the melody shifts. With the mood beginning to lift, the shadows move off to the distance for a brief moment in time.
"10 West" flies out of the gate like a soft breeze with simple synth tones balancing out the heavy bassline slap. I look to this track as a bridge between the opening tunes that are drenched in devilish power and the follow-up tune, "Circles" that whisks us into '80s throwback territory. Featuring a strong vocal performance by Tom Adams, this track makes my entire being feel right with the world as I close my eyes and soak in the fluttering unpretentious melody.
Now at the halfway point, I can't help but appreciate all the wonderfully dynamic sides of our beloved Chris Liebing!
"Something Half Way" is simply satisfying from start to finish! I love how the synth notes seem to bounce from left to right in the speakers, teasing my ears as a gritty crescendo takes front and center. This track has beautiful ethereal elements that make me want to spread my arms and take flight while still holding true to the darkness that wants so desperately to creep back in.
Almost as if Chris was reading my mind, he slides in the creepy soundscape of "Another Day," featuring the outrageously talented Polly Scattergood! This track is exactly what I have been feening for, with its choppy auditory details and whimsical story to build the suspense. Once again, I find myself drifting off into my subconscious as Polly massages my spirit with her comforting tone. Can I stay here forever?
As I contemplate smashing the repeat button on "Another Day" over and over again, "Cause & Effect" snatches my attention and I'm dumped back into reality. Similar to the vibe of "10 West" we have a track that acts as a bridge between fantasy worlds. I'm obsessed with the buzzy breaks that smolder with quirky energy, determined to jolt my body into submission.
Jumping back on the train to imagination land, the chug of "Whispers & Wires" gets me in the mood to groove. Ladan Hussein's passionate voice is welcoming and warm, an appreciated detail as the deep undertone pulls me under to swim in a vast ocean of sound. The gorgeous melodic ebb and flow keeps me paddling through the turquoise waters and I find myself swimming side by side with the majestic creatures of the abyss.
Just when I think this album can't get any more magical, "Hollow Town" touches my heart like a soft kiss from an angel.
We have gone from dark and demonic to beautiful and ethereal in the blink of an eye and it's "Hollow Town" that reminds me why I'm so desperately in love with electronic dance music. With the twinkling melody dancing overhead, Tom Adams uses his voice to paint a picture of loneliness, but I can't help but feel so whole and complete. The soft choral hymn lights up the night and I'm overwhelmed with the urge to grab onto the nearest human and hold them in a loving embrace.
Unfortunately, all good things must come to an end and "Closedown" delivers the full circle push back into a spine-tingling energy field. I love the techy kick that shines through all the eclectic details, giving my feet something to do as the woozy synth waves make me feel drunk without a drop of liquor. And that, my friends, is a job well done!
So, did Another Day live up to the hype? It most certainly did and then some!
From start to finish Chris Liebing and his friends allowed me to escape into the beat while keeping me wildly entertained. I was pushed to the edge of my seat, lifted up on my toes, shot into the clouds, and dipped down into the trenches. That being said, I think that he may actually be from another planet because his talent and abilities are far beyond human comprehension.
---
Chris Liebing – Another Day – Tracklist:
Fault Line (feat. Miles Cooper Seaton)
Patterns (feat. Maria Uzor)
10 West
Circles (feat. Tom Adams)
Something Half Way
Another Day (feat. Polly Scattergood)
Cause & Effect
Whispers and Wires (feat. Ladan Hussein)
Hollow Town (feat. Tom Adams)
Closedown
***All tracks were co-produced by Ralf Hildenbeutel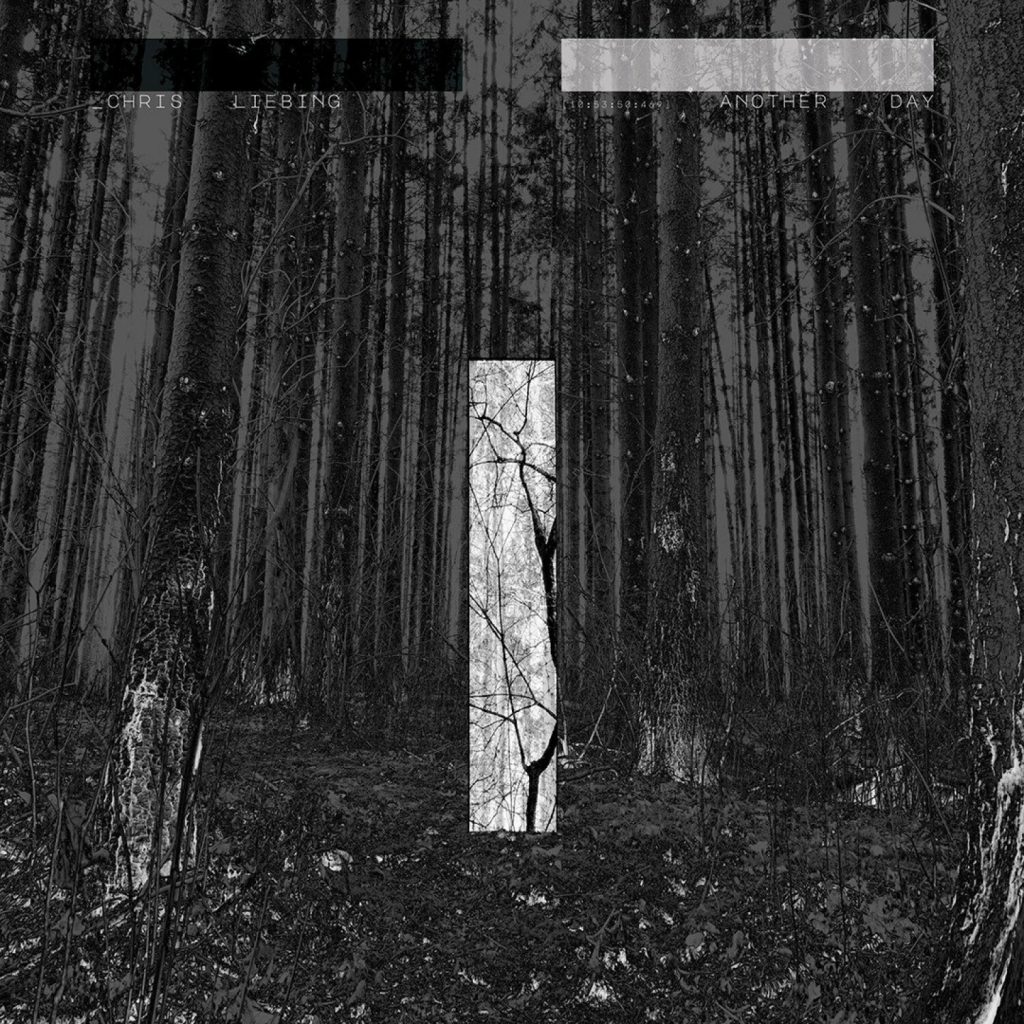 ---
Follow Chris Liebing on Social Media:
Website | Facebook | Twitter | Instagram | SoundCloud