Choosing a thematic backbone to drive the mind rather than the feet, Chris Liebing ignites the sound waves with 'Burn Slow', out now on Mute Records!
---
The key concept of presence – the idea that everything is happening at this moment, and that everything in the past is a mere memory. As a fan of the teachings of philosopher Alan Watts and a master at conducting entire crowds to get swept up in the moment, this is the lesson that Chris Liebing seeks to put out into the dance universe. Packaged as a ten track journey of deep dark rhythms and uncharted harmonic territories, this is Burn Slow defined and delivered.
While Chris Liebing urges us to live in the moment, we must first travel back in time and relive a little Burn Slow history. The Burn Slow project began its evolution with two remixes. The first being Depeche Mode's "Going Backwards" and the second being Goldfrapp's "Everything Is Never Enough." While these tracks are not included on the album, they are held in reverence as having a direct influence on the development of Burn Slow. In addition, both of these Mute Records associated artists have had a major impact on Chris' production vision throughout the years and without them, Burn Slow would not be the masterpiece that it has developed into today.
Featuring the narrative stylings from a beautifully diverse array of artists, Chris Liebing brings his vision to life with the help of co-producer Ralf Hildenbeutel as well as Gary Numan, Miles Cooper Seaton, Mute labelmate Polly Scattergood, Cold Cave, and Aleen. As this is Chris' very first album release for Mute, it would come as no surprise that Burn Slow would have to come with the thunder, reminding the world why Chris Liebing is not only a beat maker but an artistic visionary. A man who has the goods needed to take our musical experience to dimensions far beyond the dance floor. So, without further ado, it is time to embrace the present and get lost in the brooding nature of… Burn Slow!
Grab your copy of Chris Liebing – Burn Slow on your favorite media platform!
Stream Burn Slow on Spotify:
---
With Cold Cave's haunting voice sending shivers down my spine I begin my Burn Slow experience, and in an instant, my world was shaken to its core.
Call me a sucker for the narrative but ever since Ferry Corsten released Blueprint, I have been chomping at the bit for a comparative masterpiece. Today, my prayers have been answered as Chris Liebing sets me off into a dark dimension with the spoken word as my guide. As I stand at the precipice of meditation, the thick essence of "So Then" swirls around my senses, calling the clouds to gather as a lightning storm billows in the distance and prepares to unleash its wrath upon my soul.
Finding brief respite from the dark auditory weather, "Zero One" shines like the sun rising over the horizon giving a sneak peek into the auditory dynamic that this album delivers tenfold.
As the first of a handful of non-narrated tracks on the album, I am drawn to the progression and find myself swaying as I remember to live in the moment and allow the melody to do the talking. But, as I am caught up in the bliss suddenly the sun bids me farewell, and "And All Went Dark" featuring Polly Scattergood delivers me back to into the shadows. I enter a dream state as Polly whispers her poem among a backdrop of techno purity. Fully invested, I let go of all control as Chris Liebing holds me in dark captivity.
The next four tracks set my imagination on fire as I build my own storyline, wrapped up in the effect of techno-fueled endorphin domination!
As if I was peering into the electrified body of an android, the eclectic detail of "Novembergrey" offers up visions of a world run by the non-human form. A planet ripped apart by the apocalypse, all that remains is a higher life form. These are the entities that refused to be put down after an experience that the human race could simply not endure.
In the distance appears a craft filled with travelers from beyond the galaxy, a race that belongs "Out Of This World." As the universal pioneers make their approach, the airwaves pulse with the echoing rhythm emanating from inside the alien vehicle.
As if speaking for the android, Miles Cooper confesses, "Late last night, I had a visitor. And they wore many faces. Each alight with madness… We are alive here in this moment." As the lyric of "Card House" brings us back to mingle with the true essence of Burn Slow, my imagination continues to explode with visions. As I listen to his words, I fall deeper into my story.
In the next chapter our earth dominating android comes face to face with the alien life form, and soon the new norm for our lost planet begins to take shape.
Standing together as one, the thoughts, hopes, and desires for a future not yet seen begin to drive them mad. A lesson we all can relate to. What will happen when we close our eyes and wake up to welcome a new day? These are the "Ghosts of Tomorrow." We can't control a future unknown. All we have is today.
I can feel my heart beating through my chest and I realize that it is matching the pulse of "Polished Chrome."
As part one of a two-part "(The Friend)" series, Gary Numan brings me out of my imaginative quest to weave his own story and the funny thing is…it seems to play off of the world that I dreamt up for the previous tracks. Still riding a wave of deep dark intensity, "Polished Chrome (The Friend Pt. 1)," in my opinion, can be considered the face of Burn Slow.
The thing of nightmares, Gary Numan speaks of a chrome figure from a different reality appearing before him. Communicating through telepathy, the chrome figure teaches him three things. "There is nothing to be afraid of. Keep doing what you're doing. And never forget….we are all one". And so it comes full circle.
As we allow the lesson to sink in and reminisce about our very own presence here on this spinning rock in space, "Trilogy" breaks up the momentum with a bit of uplifting techno flair. Of course, this piece is still oozing with dramatics but dishes out some danceable beats that snap me back to reality before I am drawn back into my dream realm with "No Regrets (The Friend Pt. 2)."
As the polished chrome figure makes yet another appearance, this time it materializes before the eyes of Aleen. They wanted to take her but she would not go. Instead, she leaves us with words that we can all live by. A credo that should inspire us all. "I am needed in this world. Maybe I wasn't ready. Maybe I was scared. Maybe some other time. No regrets. Just a journey."
Chris Liebing wants us to live in the moment and my experience with Burn Slow inspired all that and more! 
Sure, we are all dance music advocates but sometimes we don't need a dance floor to reach perfect zen. Sometimes all we need to do is sit back, relax, and let the rhythm take over our soul. In these moments, a wild saga can materialize from within our subconscious and take us far outside of ourselves.
As an advocate for allowing the beat to drive the imagination, I can't keep myself from becoming absolutely giddy in delight responding to the effect that Burn Slow had on my psyche. Not only did I come out of the experience with a revitalized respect for living in the moment, but I also found my creative side firing on all cylinders!
If you are like me, then I know you have your own story to tell! Tell us all about the picture that Burn Slow painted for you in the comment section below and be sure to check out my piece, Dance Music Inspires A Vivid Imagination!
Want to catch Chris Liebing doing what he does best? Check him out at the BPM Festival: Portugal 2018 taking over the Iberian Peninsula over September 20-23! For a full list of tour dates head over to chrisliebing.com! 
---
Chris Liebing – Burn Slow Tracklist:
So Then… feat. Cold Cave
Zero One
And All Went Dark feat. Polly Scattergood
Novembergrey feat. Ralf Hildenbeutel
Out Of This World
Card House feat. Miles Cooper Seaton
Ghosts Of Tomorrow
Polished Chrome (The Friend Pt. 1) feat. Gary Numan
Trilogy
No Regrets (The Friend Pt. 2) feat. Aleen
***All tracks co-produced by Ralf Hildenbeutel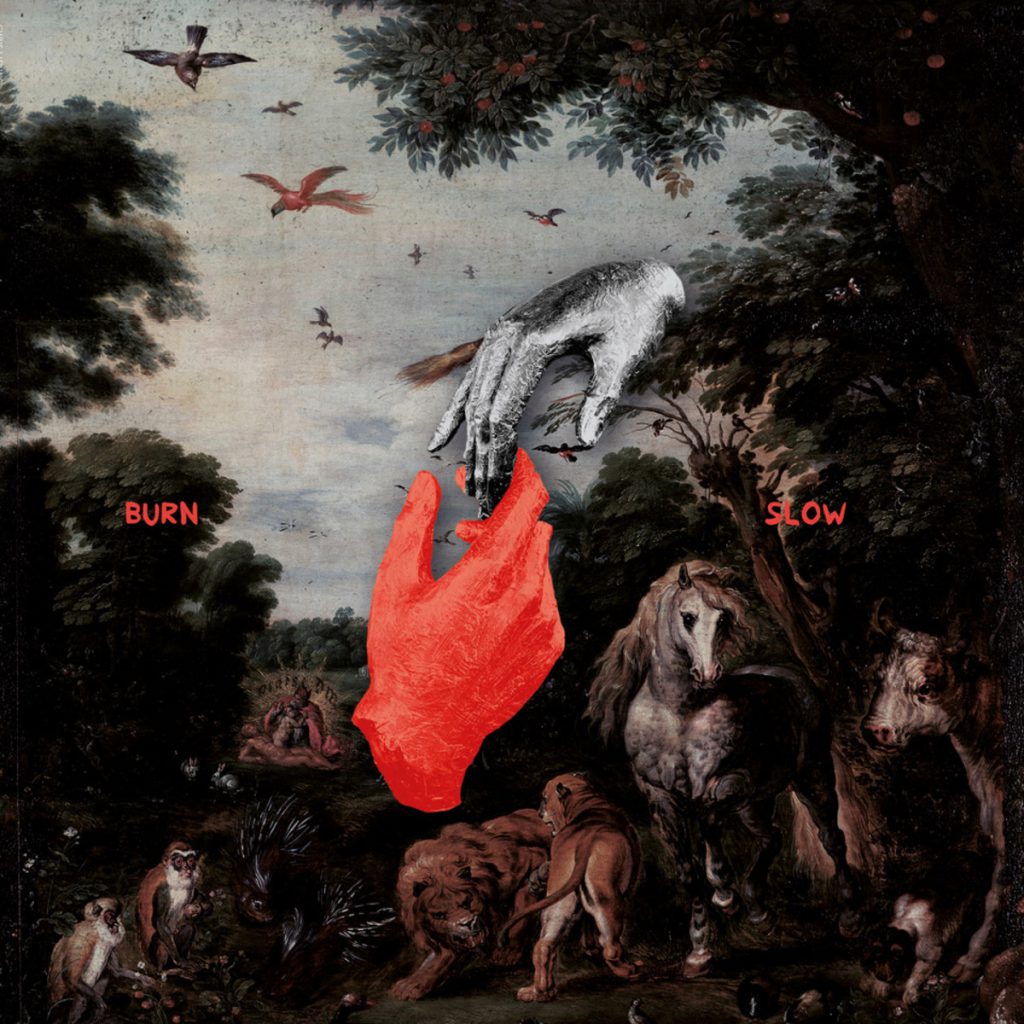 ---
Connect with Chris Liebing on Social Media:
Website | Facebook | Twitter | Instagram |SoundCloud