Johanna Burnheart presents Burnheart Remixed, an electronic shape-shift by Acid Pauli, Beth Lydi, Nesa Azadikhah, and Pilo Adami!
---
Last year, German violinist, singer, composer, and producer Johanna Burnheart unleashed her debut album, Burnheart, and we were blown out of our socks by the boundless originality flooding throughout its eight tracks. Not wanting to limit herself, her adoration for the underground Berlin scene lit a fuse, urging her to turn to some of her favorite electronic dance music artists to breathe new life into this eclectic body of work. And so, Burnheart Remixed was born – chosen for the project were friends and fellow dream chasers, Acid Pauli, Beth Lydi, Nesa Azadikhah, and Pilo Adami.
With inspiration raging at full tilt, Acid Pauli would be the first to make an impression, an innovative producer who takes psychedelic sound atmospheres to the next level. Taking a crack at "Sisyphos," he fixates on the tiny details that spin us into an uncharted world far beyond imagination. As the melancholy tempo teases our intrigue, the crisp sound structures bubble and bounce throughout our brainwaves. This remix also comes with an outstanding visual experience on YouTube which reinvents the Greek myth of Sisyphos, who was cursed to repeat the same task each and every day.
Beth Lydi is the next to work her magic on "Sisyphos," a dear friend of Johanna's and a woman who has graced some of our favorite labels including Desert Hearts and Dirtybird, all while running her own imprint SNOE alongside Andreas Henneberg. With a playful bang of the drums, we're whisked straight to the dance floor as dark undertones haunt the senses, sending shivers up the spine. It's easy to become obsessed with the evolving auditory details that build, wave, click, and undulate, calling on the debaucherous creatures of the night to come out and play.
Moving forward, we make contact with Nesa Azadikhah, an artist who Johanna discovered through a music video offered up by Iranian musician Mentrix. Johanna was so impressed by her production skills that she simply had to have her for "Never Let Me Go." What Nesa ends up giving us is two infectious renditions dubbed the 4am and 9am remixes. The 4am remix brings us to the cusp of sunrise as the world stirs. It's sensual and thrilling, flooding the body with euphoria and desire. The 9am remix places our focus on a relaxed breakbeat style, featuring an ear-rattling laser synth that you'll feel down to your toes.
Finally, Johanna would turn to another friend, Pilo Adami, a Brazilian-born jazz percussionist, DJ/producer, and sound engineer who swoops in to inject his rhythm-centered influence into "Silence Is Golden." This track drips with tribal flair and is the most uplifting of the lot. Between the happy chants, the sounds of nature chirping in the background, and the raw tempo shift that makes way for a jazzy cinematic outro, Pilo leaves us begging for more!
Now that your interest is firing on all cylinders, it's your turn to experience this thrilling remix package! Grab your copy of Burnheart Remixed on Bandcamp, stream the remixes below, and let us know what you think of the tracks!
Stream Johanna Burnheart – Burnheart Remixed on Spotify:
---
Johanna Burnheart – Burnheart Remixed Tracklist:
Sisyphos (Acid Pauli Remix)
Sisyphos (Beth Lydi Remix)
Never Let Me Go (Nesa Azadikhah 4am Remix)
Silence is Golden (Pilo Adami Remix)
Never Let Me Go (Nesa Azadikhah 9am Remix)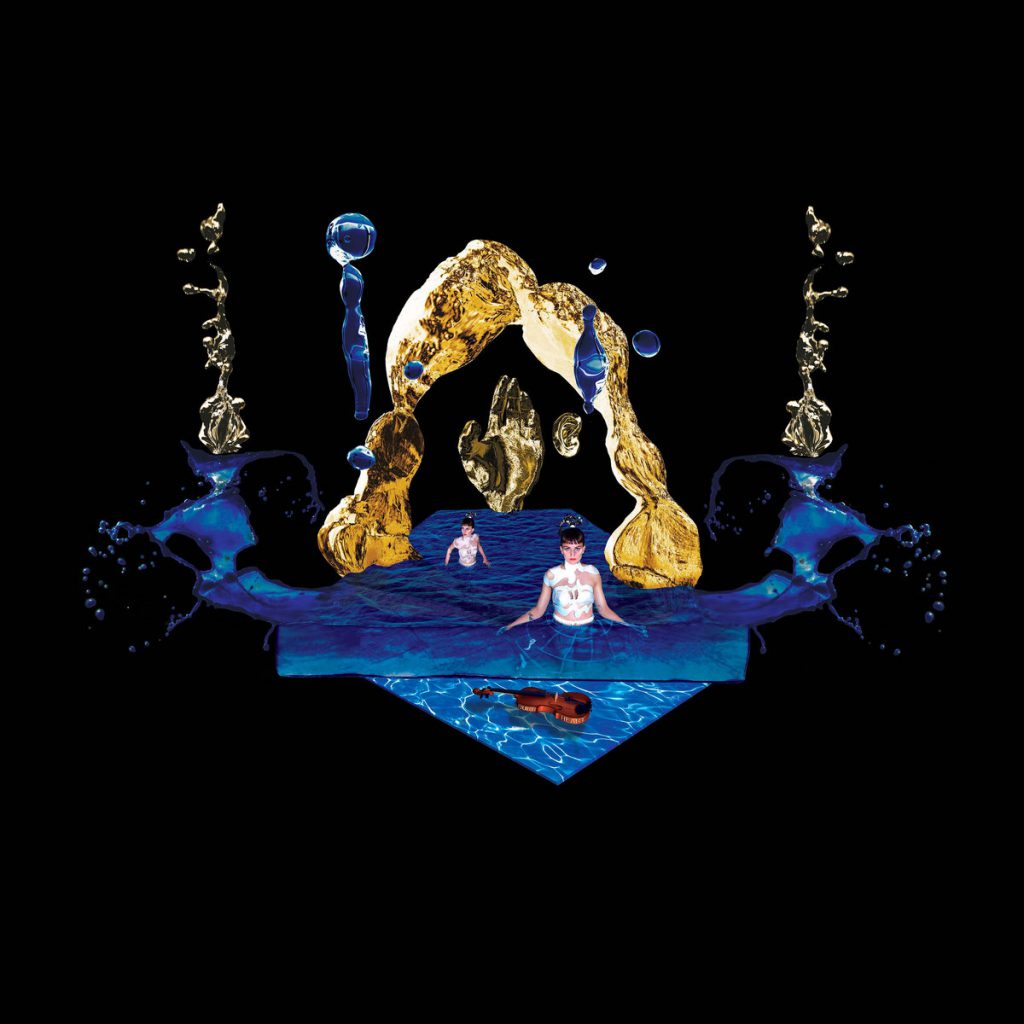 ---
Follow Johanna Burnheart on Social Media:
Website | Facebook | Instagram | SoundCloud |