Legendary Dutch drum and bass artist Nymfo dazzles with Before Dawn, a five-track EP that's landed on Liquicity Records.
---
For the past 15 years, Dutch producer and DJ Nymfo has been a true ambassador of drum and bass. He's released on some of the genre's most iconic labels such as Hospital and RAM, while also playing shows around the world to throngs of adoring fans. Most of all, he takes great pleasure in sharing the music with new listeners as well to further grow the community along the way.
Now, with DnB more popular than ever, Nymfo is still at the forefront of the scene. His new EP, Before Dawn on Liquicity Records, is a soulful and emotional exploration of the genre that made him a household name. Across five tracks, he creates dreamy soundscapes underscored by intricate drumwork for a relaxing and uplifting feeling.
Of course, Nymfo is no stranger to this style: he's previously released liquid DnB tracks and EPs on the likes of 1985 Music and Spearhead Records, to name a few. Before Dawn, however, is an entirely unique take on the genre that demonstrates Nymfo's mastery in a new light, with four of the five songs including a vocal component.
Listen to Before Dawn on Spotify or your preferred platform, and keep reading for a song-by-song breakdown!
Stream Nymfo – Before Dawn on Spotify:
---
"Patience" opens the EP with a dreamy vocal collaboration.
Nymfo seems to have a fondness for vocals in his tracks and enlists two talented vocalists in Riya and Collette Warren to bring "Patience," the album's only billed collaboration, to life. This track has a distinct laid-back feel, with elements of RnB in the vocals – a theme that continues throughout the EP.
Two parts of this track stood out specifically: first, both vocalists play off each other incredibly well, including some masterful harmonies. Second, the song's BPM drastically reduces around the middle to create a true RnB section that eventually returns to the classic drum and bass beat. This duality is just another example of Nymfo's production abilities.
I really enjoyed the vibes on "Touch My Hand."
Up next is "Touch My Hand," a really fun track with a classic breakbeat, driving bassline, and upbeat vocals. While the first track is definitely a little bit more sultry, this one brings the energy with some really impressive sound design and composition. This track is a true testament to his dancefloor influences and should have listeners bopping their heads wherever they are. I can't wait to hear this one live!
While not quite as joyful as its predecessor, "Before Dawn" is a song that is undoubtedly worthy of being the title track. The sound of running water and airy piano chords quickly give way to bustling drums, moving the track forward and creating a peaceful mood. This is the only track without a vocalist, which gives it a unique, meditative mood. It really does conjure up feelings of watching the sunrise, something that's captured on the cover art which features a blue-tinged landscape with a rising sun.
"You Are Not The One" stands out as the best track of them all.
When I first heard "You Are Not The One" as a single, I was struck in particular by the beauty and emotion in the vocals. As the name might suggest, it's a song about coming to terms with the limits of love, sung from the perspective of a female vocalist who insists that she "is not the one". It seems like just moments ago we were dancing to "Touch My Hand," and now we're face-to-face with one of the most difficult human emotions.
Yet, this is also a beautiful song about setting limits and moving on despite heartbreak. The breakbeat, while not the focal point of the song, brings some wonderful energy that turns this track into a celebration of love for oneself. Nymfo's magical sense of duality is sprinkled throughout this song, a testament to his ability to capture feelings in drum and bass.
"The Girl Next Door" is the perfect way to end this EP.
After a song as heavy as the last one, listeners deserve a light and dance-y track to round things out. "The Girl Next Door" is very much a celebration of love, with a hook that says, "I think I got a crush on you" and a catchy melody to match. Once again, we see Nymfo dive deep into the sounds of the dancefloor in the hopes of getting a crowd to their feet. While this one isn't quite as upbeat, in the right environment it's sure to have people moving. Either way, it's a beautiful track and a fitting close to a beautiful EP.
Before Dawn is everything liquid DnB should aspire to be: relaxing, uplifting, and jam-packed with duality in both lyrics and production. It's yet another fantastic EP from a producer who seems to cement his legendary status with every release. Here's to 15 more years of Nymfo!
---
Nymfo – Before Dawn – Tracklist:
Patience ft. Riya & Collette Warren
Touch My Hand
Before Dawn
You Are Not The One
The Girl Next Door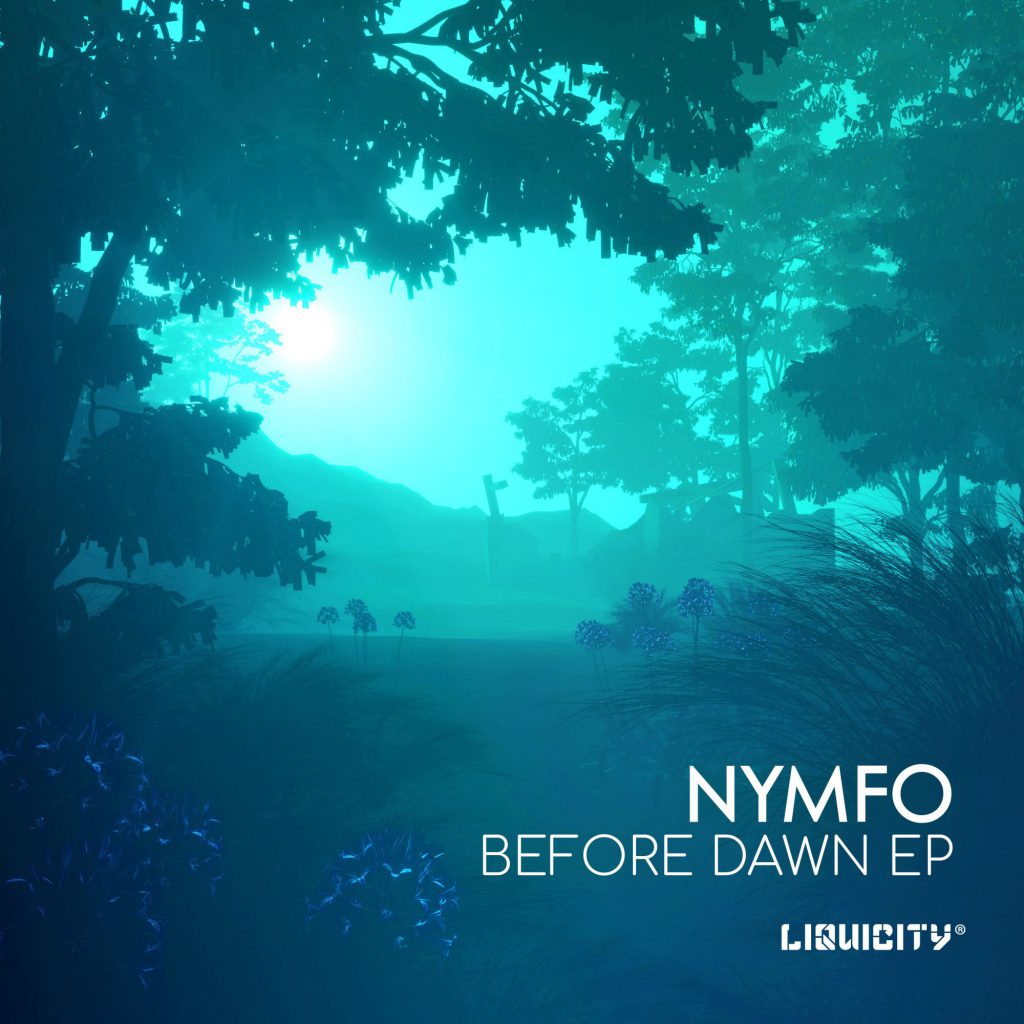 ---
Follow Nymfo on Social Media:
Facebook | Twitter | Instagram | SoundCloud