In the midst of his tour, Xavi releases whimsical EP, Home No Longer, out on Seven Lions' label, Ophelia Records.
---
While out on the road on his first-ever tour supporting Seven Lions, Xavi has continued to stay busy writing and releasing beats. Out now is a five-track Home No Longer EP via Ophelia Records. Inspired by his relationship with friends and nature, Xavi has wowed once again, telling a story through his melodic bass beats, and gets experimental, using his own vocals and calming soundscapes.
Home No Longer begins with an echoing track, "Our Painted Sky" bursting with synths and radiating vocals. The build-up offers reassuring vocals and steady drums before breaking into a powerful, rhythmic drop. This romantic track revives the feeling of hopefulness through its vocal elements accompanied by his wide array of instruments. The following track, "Oblivion Song" builds up endless emotions while offering a reassuring theme.
Xavi follows with the similar vocals heard earlier, in the "Sacred Task" in a more soft-spoken way, to continue the story. Incorporating glistening synths and beaming drops, he evokes inspiration and channels dreamy classical elements. Ending the track the way it begins, we fade into "Sad Spring." This track utilizes a glitched rhythm and whimsical chimes emphasizing Xavi's unique perception of melodies.
The final track, "Hoist it Up," begins with a lullaby melody and whirlwind synths as the snare drum keeps the rhythm. The dramatic drops are partnered with violin and vocals from Xavi. As the dramatic drops fade out, the sounds of waves end the song, reiterating his inspiration and love of nature. Throughout Home No Longer he adds an element of whimsy and utilizes his unique musical ability to create these masterful tracks.
That being said, Xavi has really started making a name for himself in the melodic bass scene and is an up-and-coming artist you don't want to miss. With tracks like "Your Struggle is Also Mine," "In Her Hands Forever," and his latest offering Home No Longer, it's no wonder he has captivated the attention of artists like San Holo, Luca Lush, and Porter Robinson. As he gains more and more traction with his steady stream of releases and live sets, we can't wait to see what he comes up with next!
Grab your copy of Home No Longer on your favorite streaming platform, listen to the EP below, and let us know what you think in the comment section.
Stream Xavi – Home No Longer on Spotifty:
---
Xavi- Home No Longer – Tracklist:
Our Painted Sky
Obllivion Song
Sacret Task
Sad Spring
Hoist It Up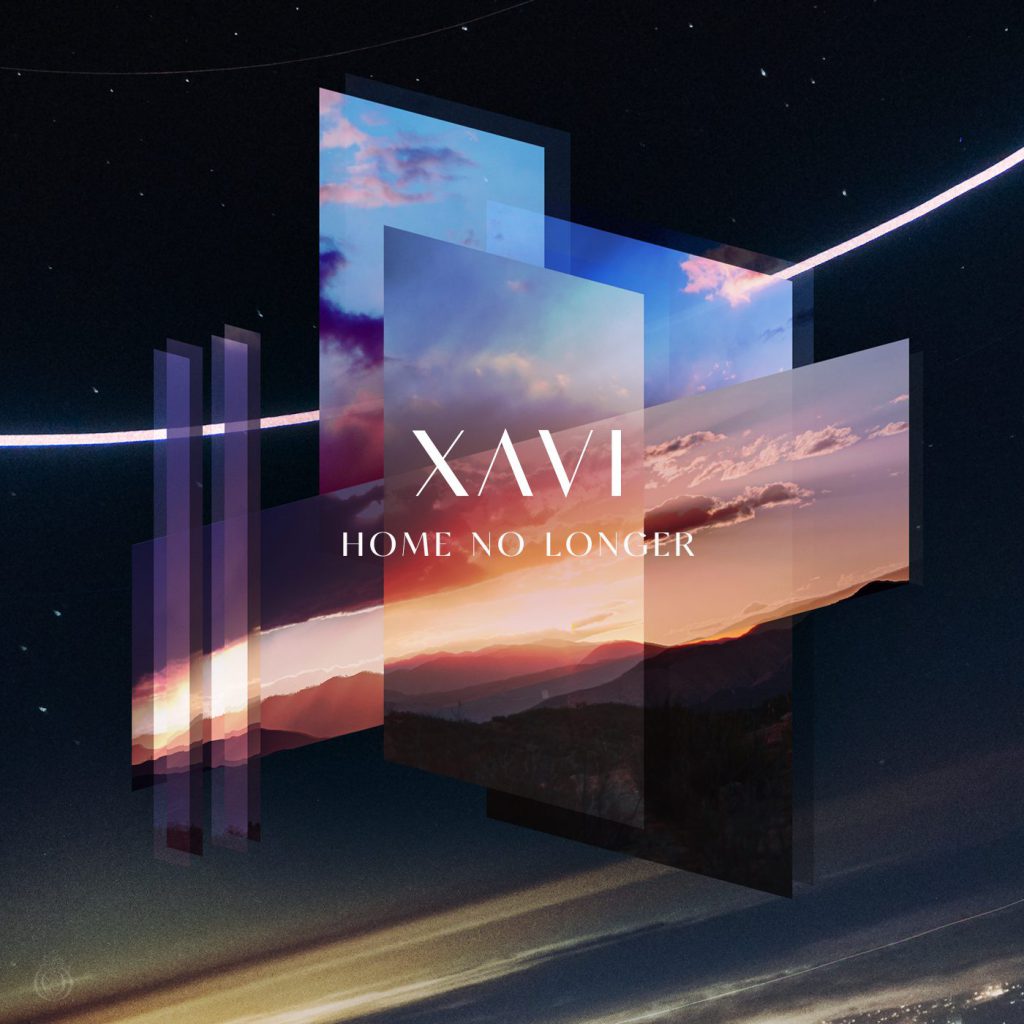 ---
Follow Xavi on Social Media:
Facebook | Twitter | Instagram | SoundCloud