Porter Robinson begins the next chapter of his career with the release of his long-awaited, sophomore album Nurture!
---
The day is finally here! A day that many Porter Robinson fans have eagerly awaited since the end of the Worlds era. Since the release of his widely-acclaimed debut album he's unveiled the "Shelter" project with Madeon, debuted his other alias Virtual Self, created his very own festival called Second Sky, and has overcome looming periods of darkness amidst the successes. Now, Porter has channeled all of the ups and downs he's experienced into his sophomore album, Nurture.
Today, after releasing singles including "Get Your Wish," "Something Comforting," Mirror," "Look At The Sky," "Musician," and "Unfold," fans can now enjoy Nurture in its entirety. Seven years in the making, the 14-track album sees the continuation and growth of the renowned producer through intricately produced music, visual components, and augmented realities.
Nurture also gives us a look inside the mind of Porter Robinson and marks the next chapter of an exciting journey for the already accomplished producer. It encapsulates everything we've come to love about the maestro, paired with his reignited creative energy to give everyone a warm welcome back into his world. Dive deeper into the music below and be sure to listen to this album in its entirety.
You can stream Porter Robinson's Nurture on your favorite streaming platform now. You can also support the release by purchasing a digital copy, vinyl, CD, or artbook of Nurture in Porter's online store!
Stream Porter Robinson – Nurture on Spotify:
---
Nurture begins with the cinematic and uplifting intro "Lifelike" before instantly transporting you into Porter's world with "Look At The Sky."
Establishing Nurture's theme of hope and optimism "Look At The Sky" is a stunning musical display of perseverance. It is about acknowledging how much you've grown and making the best of life amidst its challenges. With a flurry of piano keys and the warm familiar sounds of heavy kicks, crooning vocals, bells, and synths this tune melts away the last seven years and puts Porter right back on the map. Released as the second single, we've had more time to sit with "Look At The Sky," and it gains a larger part of our heart with each listen.
"Get Your Wish" arrives next and is a gripping track right from the start as punchy kicks and firey synths light up the ears. Among the uplifting sounds of the track are the hardships Porter has faced as a musical artist. In the track, he touches on the crushing expectations of the music industry, reaching fame too quickly, and using those experiences to become a better human. The latter of which is a meticulously incorporated theme in the album and can be heard in the lyrics:
But don't you waste the suffering you've faced
It will serve you in due time
As the album progresses we get the heavenly instrumental "Windtempos" followed by my personal favorite track, "Musician."
Inspired by his trip to Japan to visit his hero, pianist Masakatsu Takagi, "Wind Tempos" is a result of the two artists' friendship. Prior to returning home, Takagi gifted him a disc file of Japanese ambient music that inspired the creation of the tune. Porter went on to mention that he used a tiny sample of Takagi playing a toy piano in the track as a nod of respect to the influence he had on his music. The sample is distorted and hard to distinguish, but Takagi still received credit on the track – just a lovely little detail from a beautifully produced song.
"Musician" is an easy track to fall in love with. From the very first note, there is a flood of uplifting bells and synths that will make anyone smile. Moreso, the song is about the calling of music. It's about listening to the universe and aligning with your purpose. For Porter, it was the call of being a musician. For the listener, it's whatever you feel in your heart and brings you happiness. A pleasant message within a delightful song. And if you haven't already, check out the music video to see how Porter brought "Musician" to life visually.
Where words fail "Do-Re-Mi-Fa-So-La-Ti-Do" paints a colorful picture with its effervescent notes and melodies while "Mother" is a more downtempo ode.
Of the two, "Mother" particularly stands out. It's a reflection of the everlasting relationship between a mother and her children – an unconditional love that never withers and is never outgrown. Music is forever and I have a deep appreciation for artists that are able to capture the essence of such relationships. "Mother" will live on forever and it is a pleasant reminder to be grateful for the constant love and support from all the mothers and mother-figures in our lives.
"Dullsycthe" and "Sweet Time" also complement each other well within the album. "Dullsythe" is a cluster of chaotic sounds, glitches, and pans that play tricks on your ears while "Sweet Time" is a more tranquil exploration of the positive aspects of love. A duality that further incorporates the theme of highs and lows into the album.
"Mirror" touches on the inner voice in our head and how we can sometimes be our own worst enemy.
Self-doubt can be crippling and pulling yourself out of dark times is a challenging task. "Mirror" is about having those deep introspective conversations with yourself and becoming the positive light in your own head. Every verse and chorus examines different sabotaging thoughts we tell ourselves, but in the end, we are left with a message of positivity.
Sometimes, the inner voice is encouraging
Calling for you to run those final few yards
You're nearly there
Keep going, keep going, keep going, keep going
It will all be OK in the end
The album begins to round out with tracks "Something Comforting" and "Blossom."
An upbeat collection of synths, keys, thoughtful lyrics, and overall electronic bliss "Something Comforting" is one of the most feel-good tracks on the album. With huge crescendos, classical piano bridges, and masterful arrangement it's a beautiful translation of everything Porter has grown to become. This is a track that instills warmth and hope with each listen, and showcases his growth as a producer. With every high there is a low, and "Blossom" is the counter-energy to the high-vibe "Something Comforting."
"Blossom" is a stripped-down acoustic song that adds a different dynamic of vulnerability to the album. It's never overbearing, instead, it's simple, allowing the guitar and vocals to shine. The soft crackles in audio, the clicks of the guitar wood, and the slide between guitar chords make it feel you are in the room while they are recording. For a song that features two acoustic instruments, it is full and powerful.
In all its cinematic glory, "Unfold" drops and the feelings of euphoria start to rush through your body.
The final single released before the album, "Unfold" featuring Totally Enormous Extinct Dinosaurs is an incredible synergy of two powerful artists. When the two got in the studio together, TEED mentioned how much he loved "Sea Of Voices" and Porter started sketching ideas. What resulted is an "epic wall-of-sound" cinematic production where the two even sing together for a verse in the song. Listeners will immediately be drawn in by the vocals, the glimmers of piano keys are joined by Porter's vocals and the steady percussion of a heartbeat.
There is a grandness to the song and I have to say I agree with Porter's sentiments about "Unfold" being more of an end-of-album song. The final song of Nurture is titled "Trying To Feel Alive." The song is a beautiful tribute to Porter's growth and is a heartfelt and thoughtful way to end the album.
After pouring his entire soul and innermost sentiments into Nurture, Porter wrings his heart out on "Trying To Feel Alive."
A song created out of necessity and introspection, "Trying To Feel Alive" provided Porter with an epiphany that has since brought him purpose and peace. He realized being satisfied comes from the gift he has, but didn't recognize. It's his ability to create music that connects with people but also serves as an inspiration to himself. It's his music that reminds us we are not alone in our periods of darkness and that things get better.
In all, Nurture is a masterpiece for fans, but more importantly, an album of perseverance and resilience that Porter should be proud of forever.
Nurture was seven years in the making and we would wait for seven more if that's what keeps Porter happy and healthy. There is an insane amount of pressure that an artist goes through trying to produce for therapy and fun but also having to cater to labels and the media hype. But what stands out the most on this album is how personal each verse is, and how perfectly placed each sound is within the tracks as well.
After overcoming massive creative blocks and other life experiences, Porter should be really proud of this album. In a literal way, Nurture lived up to its name. It was a way for Porter to create and nurture himself back to a positive space. And, when I listen to the album, I get that same feeling of encouragement and growth.
---
Porter Robinson – Nurture – Tracklist:
Lifelike
Look At The Sky
Get Your Wish
Wind Tempos
Musician
Do-Re-Mi-Fa-So-La-Ti-Do
Mother
Dullscythe
Sweet Time
Mirror
Something Comforting
Blossom
Unfold
Trying To Feel Alive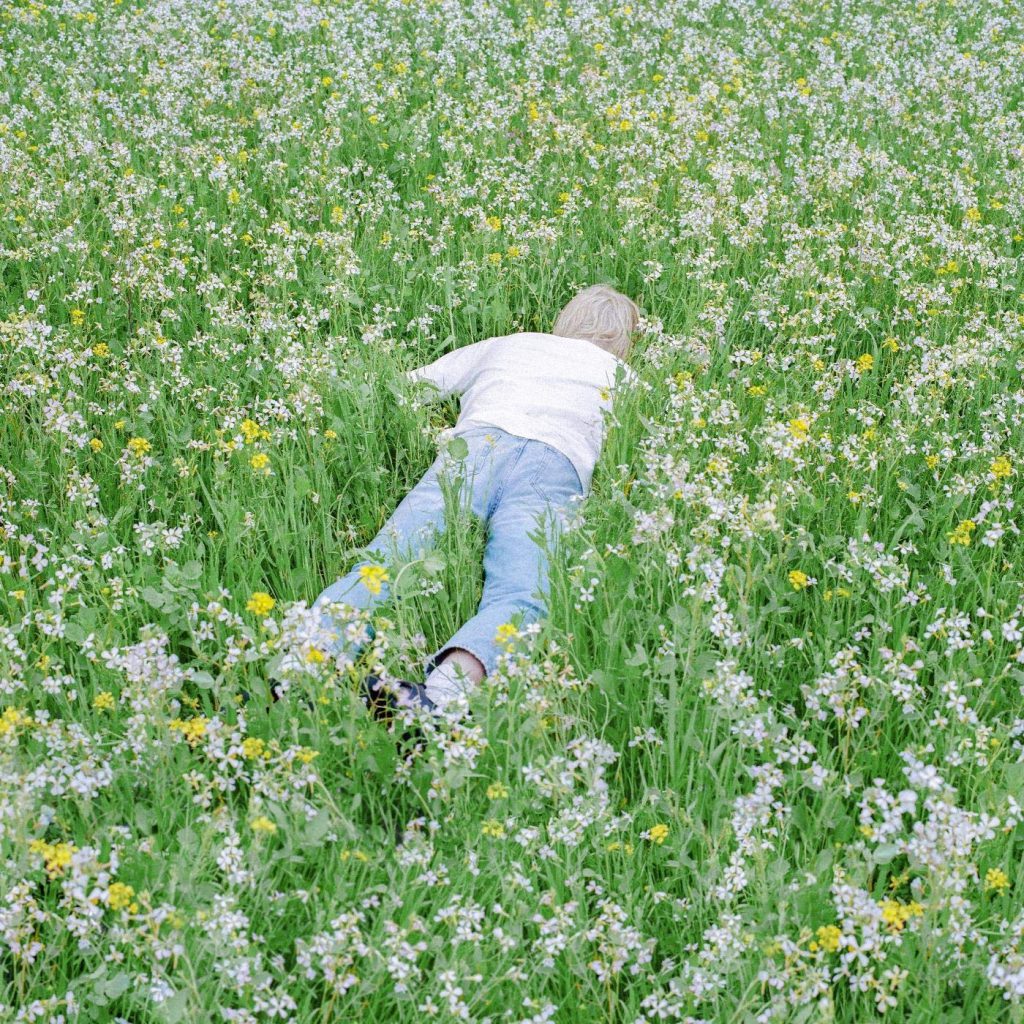 ---
Follow Porter Robinson on Social Media:
Website | Facebook | Twitter | Instagram | SoundCloud | YouTube | Twitch