Dirtybird Campout is just a week away and they've officially released this year's Campout Compilation to get everyone pumped!
---
It's been a grueling two years in wait but next week members of the Dirtybird flock are finally flying home to Modesto Reservoir Campgrounds for Dirtybird Campout. Plan on getting extra weird and wild with trippy house melodies, groovy basslines, and all sorts of games and activities to set the pace on October 15 – 17. But before everyone can cross the gate into loony town it's time to warm up those dancing feet with the highly anticipated Campout Compilation 2021!
Featuring nine tracks that will get your serotonin flowing we begin with the funky vibe of "House Stepper." This tune is a collaboration between label boss Claude VonStroke and house guru Harry Romero, who will be performing during the festival as well as at the brand new after-hours Roller Disco! If that doesn't get you tweaking out with excitement then we suggest checking your pulse before we dig into the rest of the compilation.
Joining the aforementioned track is a bevy of other artists like Ardalan who paves the "Road To Campout" with spooky intensity as well as Cour T. who pulls us into our subconscious for some "Restless Thinking." Of course, we couldn't imagine Campout without E.R.N.E.S.T.O or Black V Neck and they come correct with two tunes that will make you dream about the flock booty popping and grinding down low at The Birdhouse.
In addition, rising stars Arnold & Lane have been making waves on the imprint and they're here to cloak us in quirky warmth while Dipzy, Teknicoz, and JYNX smash us in the face with some serious heat. Round things out with a drum and bass remix of "I'm Solo" by Bachelors Of Science and we have a full recipe for ultimate dancefloor mayhem! So, turn the volume up to maximum capacity and start packing those bags because your ultimate campout experience awaits!
Grab your copy of Campout Compilation 2021 on your favorite music platform, stream the album below, and let us know what you think in the comment section!
Stream Dirtybird's Campout Compilation 2021 on Spotify:
---
Campout Compilation 2021 – Tracklist:
Claude VonStroke & Harry Romero – House Stepper
Ardalan – Road To Campout
Arnold & Lane – Snooooo
Black V Neck & Krazysucio – More
Cour T. – Restless Thinking
E.R.N.E.S.T.O. – Not Again
Dipzy – The Means
Teknicoz & JYNX – Booty
Claude VonStroke- I'm Solo (Bachelors Of Science Remix)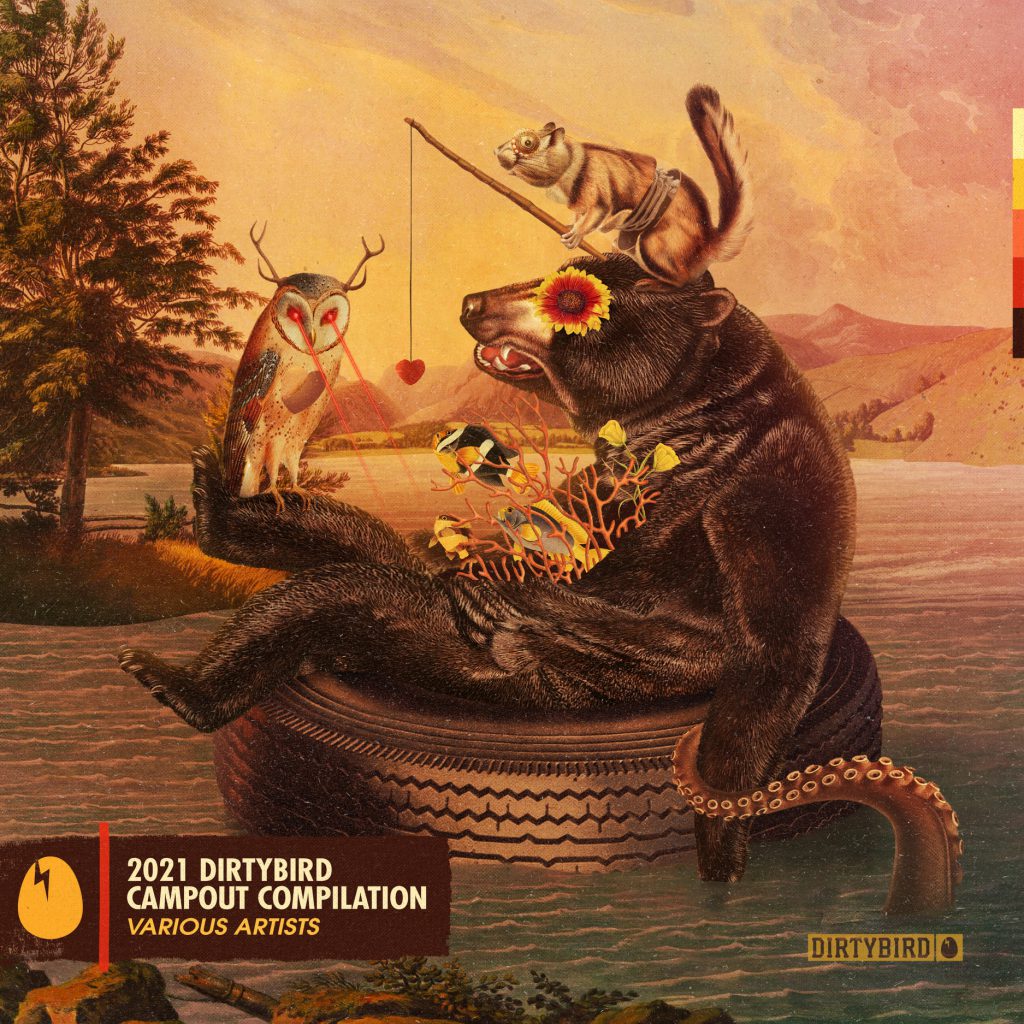 ---
Connect with Dirtybird Campout on Social Media:
Website | Facebook | Twitter | Instagram | SoundCloud | YouTube