Dynamic house duo Arnold & Lane have found safe harbor on Dirtybird island with their latest two-track EP, Dinky Whale, in tow.
---
One of the duos in the house scene that have caused a stir as of late is Arnold & Lane. They've churned out a number of stunners over the past few years like the Safari Girl and Gas Then Dip EPs that have kept their growing fanbase dancing even while shows were put on pause. Now, after finding a home among the members of the Dirtybird flock on the Couchout Compilation in 2020, Arnold & Lane have returned to the label with the Dinky Whale EP.
While Arnold & Lane might have dabbled in a variety of sounds ranging from bass house to juke, but for the Dinky Whale EP they've leaned back onto their roots in tech house. The title track leads the charge on this release with its beat that keeps pace as listeners dive into the depths of the unknown and wonky wails fill the ears. The alien-like noises that permeate the track aren't from another planet, they're the perfect representation of how whales would get down beneath the surface of the ocean when grooving out on their seasonal migration.
Once the party with the whales kicks into full gear, Arnold & Lane turn the clock back in time with "That's House Music." While the deep bellows from below appear in this tune and carry the theme, the nostalgic vocal sample, tribal drums, and bouncy bassline make this track perfect for those nights spent dancing on the beach. The synths on this one will cause a stir in the mind of anyone who listens, but you shouldn't be afraid of letting this duo control your body because their intent is to make you break a sweat and this track accomplishes that in full.
Listen to Dinky Whale on Spotify or your preferred platform, and stay tuned for more to come from Arnold & Lane in 2021 by following them on socials!
Stream Arnold & Lane – Dinky Whale EP on Spotify:
---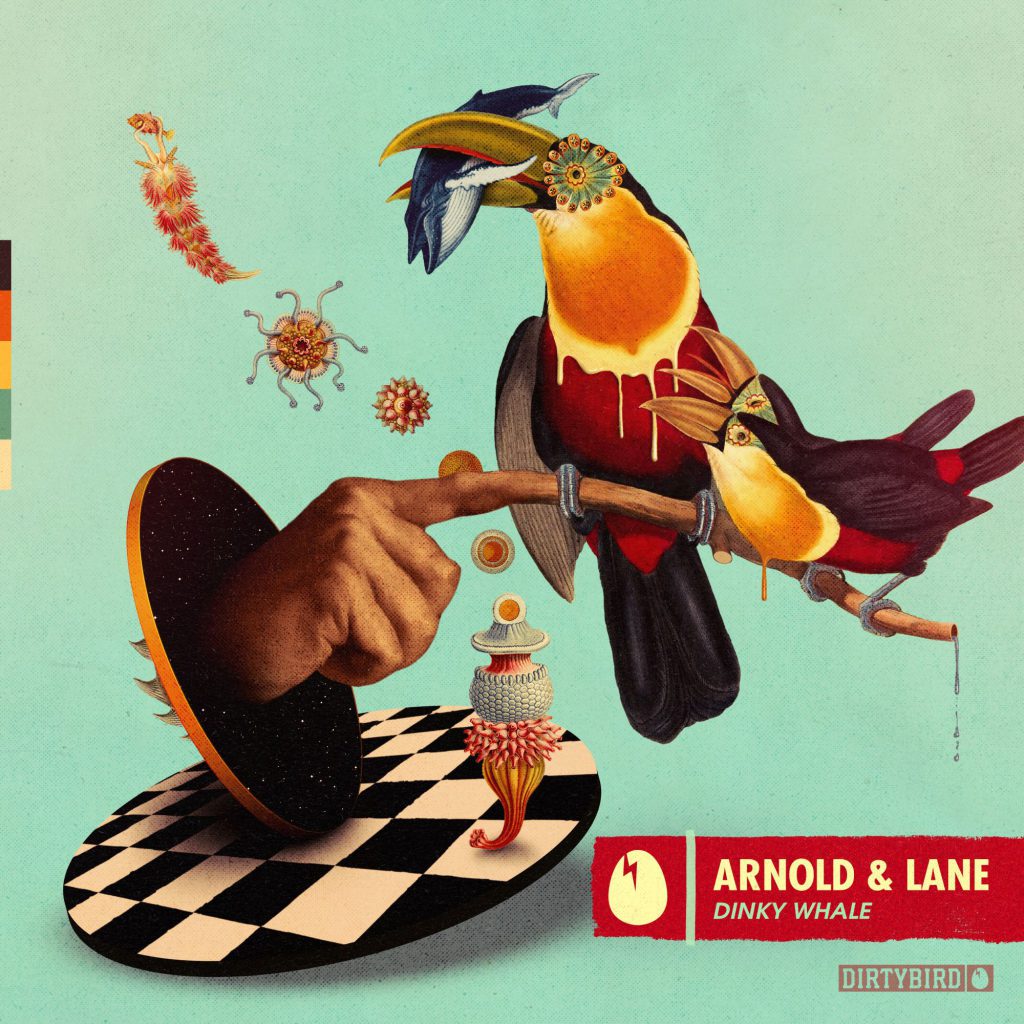 ---
Connect with Arnold & Lane on Social Media:
Facebook | Twitter | Instagram | SoundCloud