Charlotte de Witte continues on her relentless path of domination in 2021 with the release of her Asura EP on KNTXT.
---
This year has been a remarkable one for Charlotte de Witte. Not only has this techno producer continued to churn out some of her best music to date on the Formula EP and during its conjoined live stream, but she's also sparked a partnership with Apple Music and seen KNTXT grow as well. Today, Charlotte de Witte has returned to the realm of releases with her latest EP on KNTXT, Asura.
Those who have been keeping a close eye on Charlotte de Witte as of late might have already heard the three tracks found within Asura as the Belgian artist included them in her recent BBC Radio 1 Essential Mix. While each track is heavy on harder, psychedelic-influenced sounds, they all offer up something fresh while simultaneously delivering added energy into the minds of listeners. The title track "Asura" leads the way with its colorful acid tones over its rumbling bassline that will take anyone straight to a warehouse rave when they hear it for the first time. The choir vocals on this one further add a cinematic quality to the track as de Witte drives forward into the night.
Now that you're firmly at the darkened warehouse destination, "Soma" presents itself in full with its dark, pounding bassline guiding you to a state of techno-bliss. Spacey elements are layered in to add to the eerie nature of this track, while the vocals arrive once again to offer up a sense of peace amidst the chaotic soundscape that Charlotte de Witte created for this tune. And just when you think she might let up, "Stigma" arrives to further consume your soul. This tune walks the border between techno and psytrance with its hi-hats that are married to the triplet beat and tribal elements that scream of a true subterranean experience.
Listen to Asura on Spotify or your preferred platform, and make sure to head over to the KNTXT shop if you want to snag a vinyl copy!
Stream Charlotte de Witte – Asura EP on Spotify:
---
Charlotte de Witte – Asura EP – Tracklist:
Asura
Soma
Stigma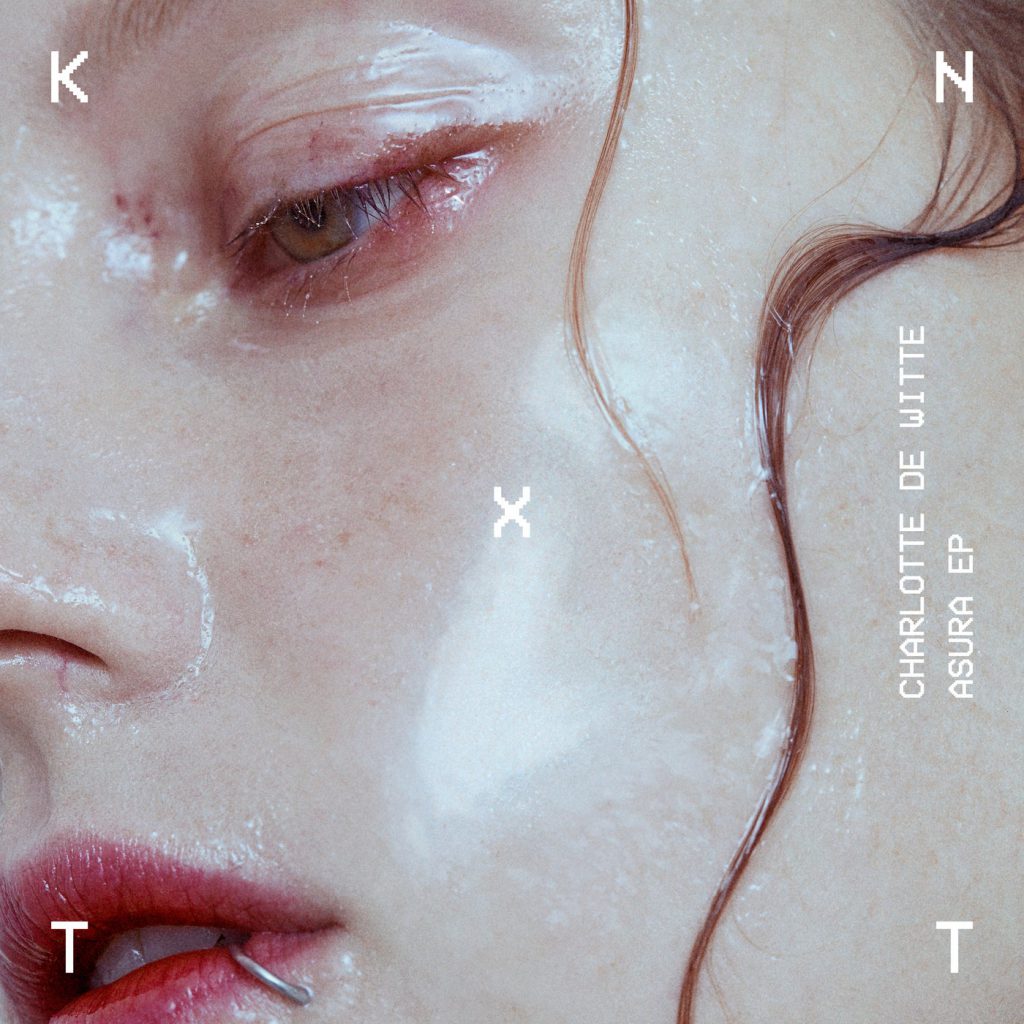 ---
Connect with Charlotte de Witte:
Website | Facebook | Twitter | Instagram | SoundCloud | YouTube