IVORY swung by after the release of his latest EP, Bleep Bloop, to spin a mix and chat about collaborating with Kompany and more.
---
If you're a fan of bone-shattering dubstep, you should know the name IVORY. The French producer has been gracing speakers and stages with his unique production and high-energy tunes for years. He's had numerous releases on the renowned dubstep labels such as Never Say Die, NSD: Black Label, and of course, Disciple Round Table. The producer's noteworthy projects throughout his musical journey include Dead Space, Beast, and "93 Style" with Virus Syndicate.
Now, IVORY is gracing fans with his latest release on Never Say Die with his Bleep Bloop EP. While this EP is undoubtedly packed with heavy hitters that listeners will hold near and dear to their hearts, it's also slightly different. IVORY experimented with his sound on Bleep Bloop, pushing forth new styles and mastering techniques.
Beat those Sunday blues by checking out this heater of a mix that IVORY put together for your listening pleasure. It features many of his tracks and heavy hitters from a handful of other talented producers. We also had the chance to pick IVORY's brain about Bleep Bloop, creating with Kompany and more. So sit back, enjoy the mix and read on to dive deeper into his mind.
Stream EDMID Fall Frequencies 2021 || IVORY on SoundCloud:
---
Hey Ivory, thanks for chatting with us! Let's talk about your latest Bleep Bloop EP that was released on Never Say Die. What's the story behind making this EP, and did it differ from your previous releases?
Hey, thanks for having me! There's no story behind that ep, but I think it differs from what I'm used to doing with my dubstep tracks, especially with the sound design. 
On "Future," a track off the EP, you link up with fellow Never Say Die artist Kompany for a massively heavy track. You guys previously linked up on "Nibiru" as well. What is the process of combining your two distinct styles?
Honestly, working with Kompany is super easy! I don't think there is a specific process we do when making music together. There's a lot of similarities in the way he does his stuff and the way I do my stuff, so it's always a lot of fun, and we learn a lot from each other every time. 
You mentioned that you wanted to challenge yourself and push the boundaries of your productions with the Bleep Bloop EP. In making the EP, did you learn any new production techniques or get over any significant production obstacles?
I've learned a lot about mixdown and mastering this year, especially with this EP. There are a lot of production techniques I wasn't familiar with, but I really wanted to learn and bring something fresh to the table. I started probably over 50 tracks just to try new sound design techniques or mixing stuff, and that's kinda how some of these tracks turned into an EP.
Bass music is flourishing, and so many artists rise up from their own sub-genres to make huge marks in the scene. What do you think about the new sounds that have been coming out? And where do you see the scene going within the next five years?
I'm in love with everything fresh and new in the scene, it creates more diversity, and it makes me want to learn more! I don't know where the scene will go in a few years. I tend to think that what we listen to right now is what dubstep will be for a few years, but then there's always someone bringing new sounds/trends, and I'm mind blown! 
Some incredibly heavy hitters have come out of France, such as yourself. In what ways did growing up in an area like that influence your sound? Were there any artists that sparked that fire in you to start making dubstep? 
I believe since dubstep is not popular in France or other countries in Europe, it makes us work harder to be heard. Dirtyphonics was one of the first dubstep artists I heard live at a show, and it really inspired me to one day be on a stage as well!
Piggybacking off the last question, what or when was that moment you realized that creating music was what you wanted to do for your career?
As soon as I played my first shows in Paris, maybe six years ago or more, I decided to put all my energy into music and try to make it a career.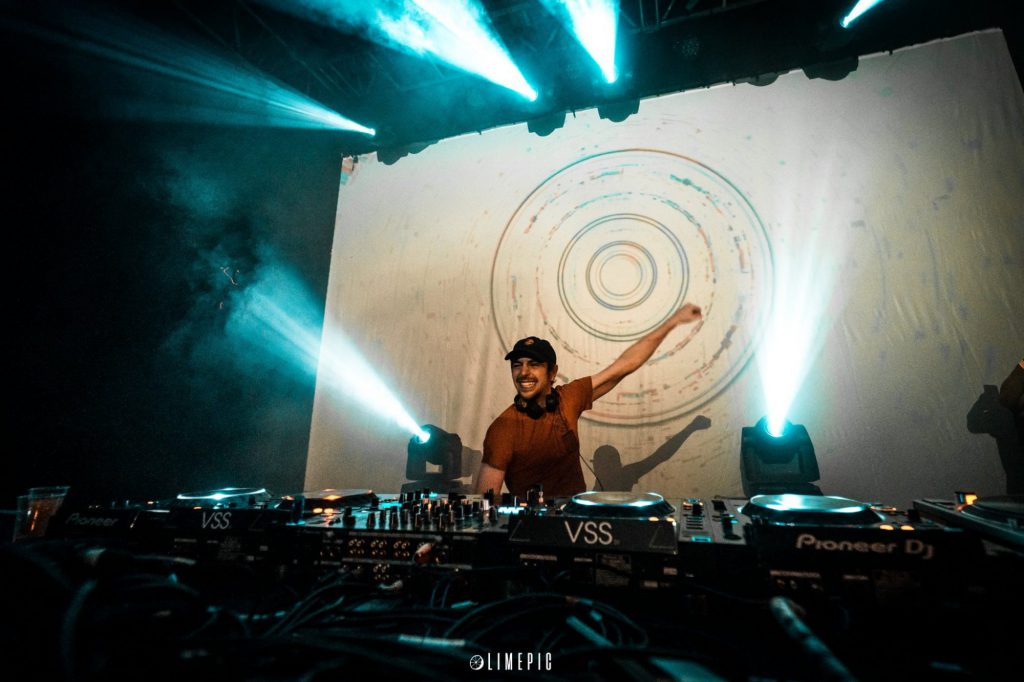 Let's hop in a time machine for a moment. You've had countless releases on NSD over the years, so if you had to pick a favorite or one that you feel helped you make that mark in this scene, which one would it be and why?
From my NSD releases, I think "Next Level" is the one that really helped me to make a mark in the scene, and there were so many DJs playing this song when it came out, so it helped a lot.
To wrap things up, what else can fans expect from IVORY this year? Will we see you at any shows or festivals in the states?
More music! Some drum and bass, some house music, and of course more dubstep!
For the USA, it's still on my bucket list, maybe for 2022!
Thank you again for taking the time to chat with us. It means a lot! Hope to catch a set from you soon.
My pleasure, Thanks for having me!
---
Connect with IVORY on Social Media:
Facebook | Twitter | Instagram | SoundCloud