Boys Noize is back again with his fifth studio album, +/-, featuring addictive beats that will immediately take you to the nearest rave.
---
Boys Noize is a legend in the dance music community and rightfully holds that title. From his solo work and his collaborative project with Skrillex as Dog Blood to his imprint and his stunning live performances, he's continuously been at the forefront of the scene. Whether it works like Strictly Raw or Power, Boys Noize has consistently pushed forth sounds that are near and dear to so many fans' hearts and his most recent release, +/-, is just another reminder that more than a decade later he's still got the heat you can't help but move to.
+/- (pronounced Polarity) features 15 fresh tracks from the mind of Boys Noize and he did an impeccable job of keeping the energy going throughout, all while mixing up the emotions in each track. The album also includes a handful of fun and surprising collaborations as well. He teamed up with other artists on tracks like Rico Nasty on "Girl Crush," "Affection" with ABRA, "Polarity" with Ghost Culture, and "All I Want" with Jake Shears, to name a few.
Tracks off of +/- that stood tall among the rest include the aforementioned "Affection," along with "Ride Or Die" featuring Kelsey Lu and Chilly Gonzales and "Act 9" feat Vinson. Each of these tunes brought forth a different feel from anything else on the album as there was a melancholic, yet beautiful feeling that came from listening to them. "Act 9" was very slow, and just seemed to have its focus on a heartbreaking sentiment. "Ride Or Die" was sweet and filled listeners, souls, right up with a warm, fuzzy feeling, and "Affection" with its addictive beat and catchy vocals made it an instant dance-worthy tune.
You can hear Boys Noize playing tracks off this album and more during Polarity Tour this fall. Stream +/- now on your preferred music platform, and let us know which track(s) were your favorite in the comments! If you're lucky enough to catch him on tour make sure to have a blast and get ready to dance!
Stream Boys Noize – +/- (Polarity) on Spotify:
---
Boys Noize – +/- – Tracklist
Close
Love & Validation (feat. Kelsey Lu)
Girl Crush (feat. Rico Nasty)
Greenpoint
Polarity (feat. Ghost Culture)
XYXY
Affection w/ Abra
All I Want (feat. Jake Shears)
Detune
IU (feat. Corbin)
Xpress Yourself
Sperm
Ride Or Die w/ Kesley Lu (feat. Chilly Gonzales)
Nude (feat. Tommy Cash)
Act9 (feat. Vinson)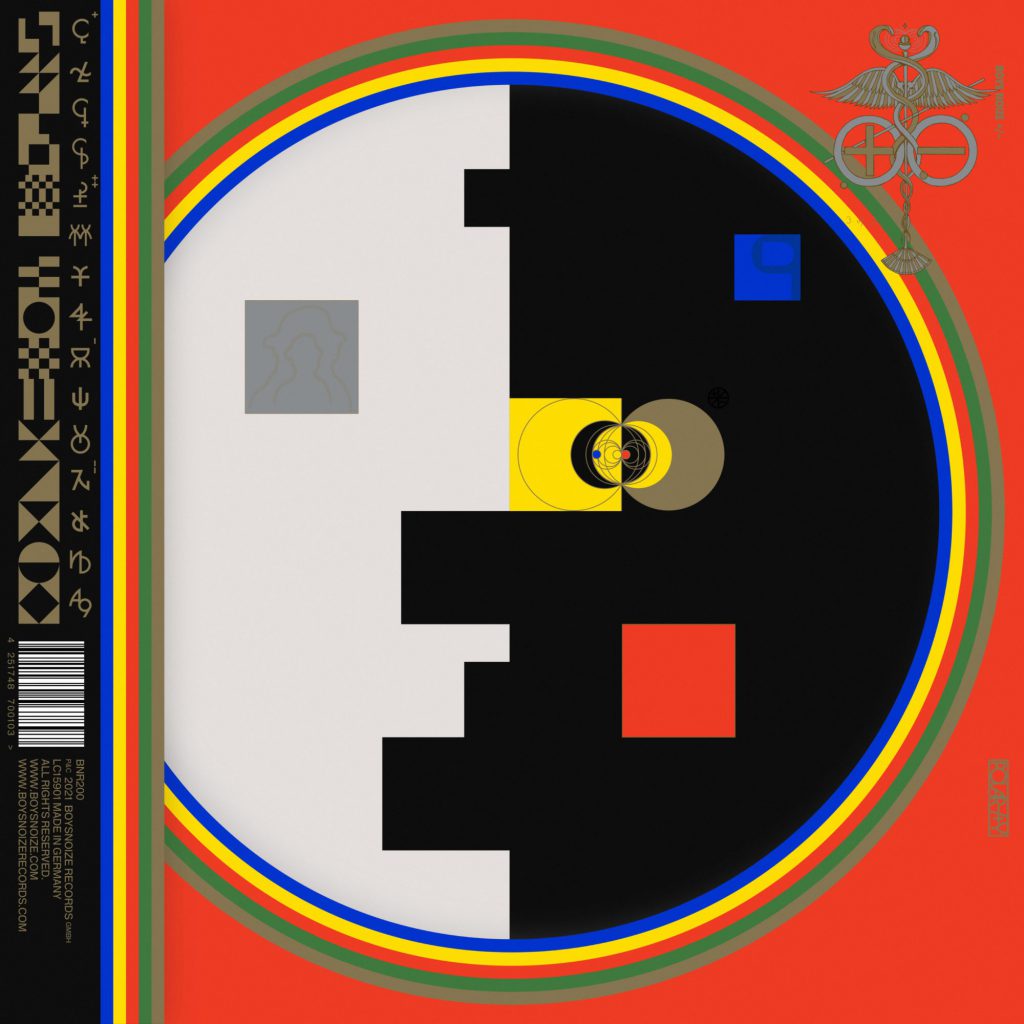 ---
Connect with Boys Noize on Social Media:
Website | Facebook | Twitter | Instagram | SoundCloud | YouTube