Boys Noize is sending us all into a frenzy following the release of his new tracks "Nude" and "Xpress Yourself" off his upcoming album +/-.
---
Boys Noize is a different breed. Besides his incredible legacy as an artist and producer, he continues to push the envelope in such an effortless way. Since the release of his impeccable debut album in 2007, oi oi oi, Alex Ridha has paved the way for artists who prefer to color outside the lines. Simply put, you can't box him into any category. Boys Noize is Boys Noize, and that alone is a massive compliment to his talent.
On his own, Boys Noize is a force to be reckoned with so when he teamed up with Skrillex to create Dog Blood, dance music as we knew it would evolve even further. Together, Dog Blood garnered success with the release of their stellar EP Turn Off The Lights and collaboration with Ty Dolla $ign on the hit banger "Midnight Hour." Then, of course, we can't forget about his divine collaboration with RL Grime on "Pressure," and with Rico Nasty on "Girl Crush."
With over 14 years of experience, Boys Noize is only getting better at his craft, and he's ready to share more of his artistry with us all. In fact, he just announced that his fifth studio album +/- (pronounced polarity) is set for release on September 24 via Boys Noize Records. Boys Noize shared that "the album dives into the polar tension between the musical styles and worlds I find myself in," he said. "When you combine opposites, something transcendent can take place, something greater than the two parts. And with music, it becomes a magic that can create new worlds."
To hold us over until the release of +/-, Boys Noize released two new tracks "Nude" featuring Tommy Cash and "Xpress Yourself." Collectively, both tracks are absolute stunners. Expect the unexpected on "Nude" which features the delicate vocals of Cash and shifts into this nasty industrial drop that feels appropriate for any underground rave. As Cash sings "I wish, we were all nude, I wish, we were all nude," it aligns perfectly with the feelings we all had during the pandemic. We all missed the days of being packed in a club, festival tent, or warehouse dancing together, sweaty, and slowly taking off layers of clothing, and "Nude" channels that desire so well.
On the flipside, "Xpress Yourself" is packed with high-energy synths and electrifying basslines. You instantly feel like you're at Tresor, the legendary techno club in Berlin. All in all, both tracks are perfect for the techno crowd and anyone who thrives all gritty, industrial sounds.
Add a little bit of spice to your weekend, and stream or purchase "Nude" and "Xpress Yourself" on your preferred platform. Don't forget to tell us your thoughts in the comments below!
Stream Boys Noize – Nude/Xpress Yourself on Spotify:
---
Boys Noize – Nude/Xpress Yourself – Tracklist:
Nude (feat. Tommy Cash)
Xpress Yourself
Xpress Yourself, Pt. 2
Nude (feat. Tommy Cash) – Extended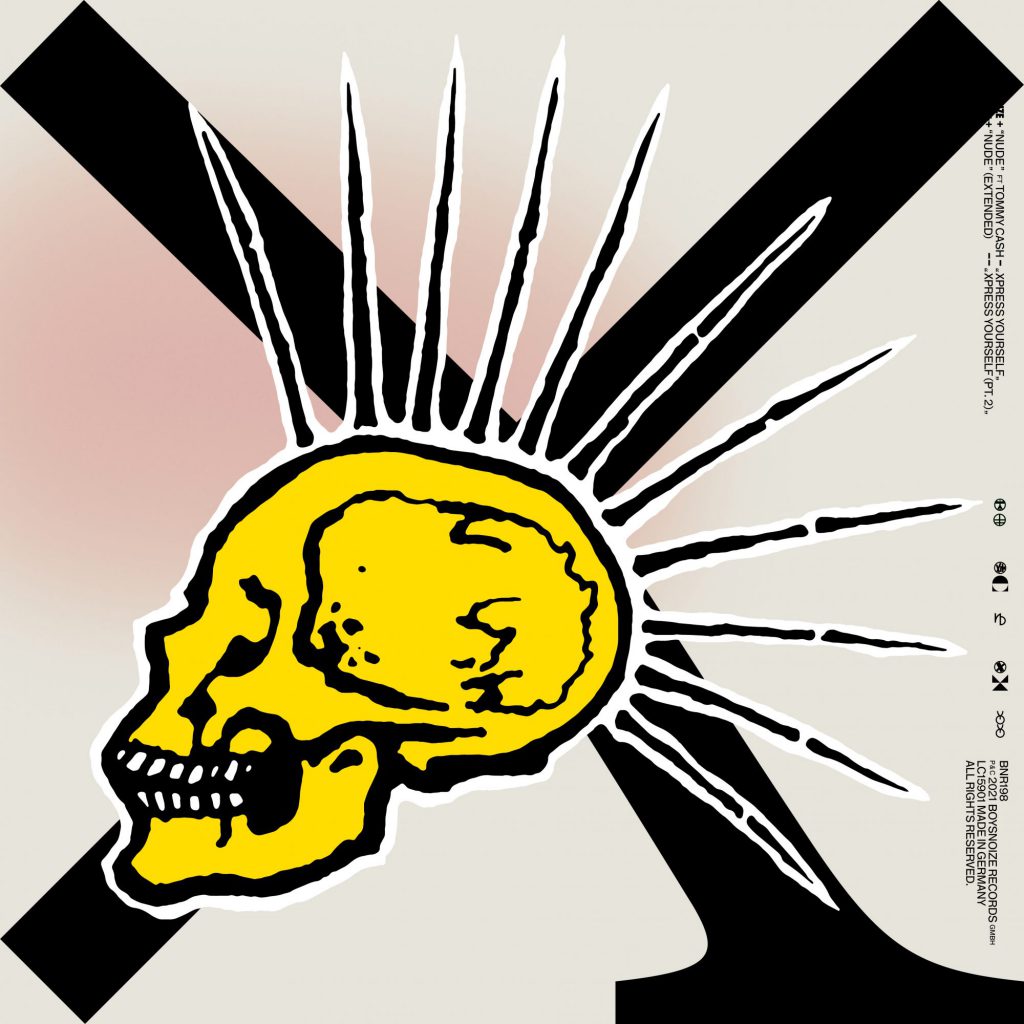 ---
Follow Boys Noize on Social Media:
Website | Facebook | Twitter | Instagram | SoundCloud | YouTube