CloZee's impeccable tastemaking abilities in bass music is showcased once again with first compilation release by her label Odyzey.
---
Since first emerging on the scene, CloZee has proven time and time again that she doesn't just make enchanting music (found on releases such as Harmony, Evasion, and Neon Jungle), but she also has an ear for it. As a tastemaker, she's seen plenty of talent in others and helped bring them into the speakers of her followers – and that's what we like to call a real queen move.
At the beginning of this year, CloZee collaborated with Gravitas Recordings to curate her first-ever compilation Emergence and opened listener's ears to several amazing up-and-coming artists in the bass scene. The release explored many new sounds in bass music with 15 submissions from artists including Esseks, NotLö, and Dysphemic, but that wasn't all she had in store for her fanbase.
Now, she's focused on her own label, Odyzey, and has brought new tasty sounds through speakers again with fresh and a few familiar faces in the scene on Muzique Vol. 1. Carrying the same momentum from Emergence, this compilation is here to showcase some stunning newcomers including ESCPE, Saka, tiedye ky, and VEIL, along with a track from CloZee that she produced with Jead.
This compilation might just bring you your newest obsession, so give Muzique Vol. 1  a listen on Spotify or your preferred platform, and make sure to keep reading to get a track by track take as you listen along!
Stream Odyzey – Muzique Vol. 1 on Spotify:
---
Muzique Vol. 1 transports listeners to new dimensions with Tripp St.'s "Premium."
Tripp St.'s "Premium" takes everyone's ears on a trip as they're greeted immediately with otherworldly sounds and drumming that mesmerize the mind. You'll want to hold on tight when this one plays through your speakers because this track will blast you off into musical bliss.
The next three tracks ease you into an ethereal calm state. "Baiyu" by Edamame transports you into a beautiful escape filled with lush earthy tones and a carefree mind. This light tribal beat will have you ready to fall into a deeper calm state. This carries on perfectly with the next tracks, "Plaine" by il:lo and "Zodiac" by 9 Theory, which both provide those airy, lo-fi melodies. Listening to these two songs back to back will have you floating in absolute serendipity.
Whoever you are, "Please Come Home," because CloZee says so.
Continuing off of the calmer side like the first few songs "Please Come Home" by CloZee and Jead evade your ears with the words, "please come home" followed by what sounds like two people conversating over the phone with a tone that gives you the feeling of sorrow. Mix that with a melody that inspires hope and listeners are pulled into a mystical tornado of emotions.
In the middle of the collection, tiedye ky says "I Want To Fly Away" and will have you suddenly feeling the urge to fly away along with him. From the moment the song starts you are influenced by multi-textured bass paired with melodic choppy vocals that have you ascending with the loverboy right into the inviting abyss.
Grab a glass of water because the next few tracks from Saka, ESCPE, and NotLö will have you sweating.
Just when you were getting comfortable with this playlist's serenading sounds, "Yasha" by Saka wakes the listener up with a taste of heavier bass. With tantalizing gasps mixed in with some breakbeats, this song gives a switch up that sparks curiosity of what CloZee has up her sleeve for us next.
ESCPE is an artist that needs to be binged if you are new to his name. Don't believe us? Well, "Akasha" is proof enough of this producer's amazing capabilities. With a more hip-hop-influenced beat along with hints of tribal flair, this song is sure to bring you to your feet and provoke you to get down in all the best ways.
Don't you dare try to sit down now because "Within" by NotLö is coming in hot and heavy. With low and enticing wubs shaking your insides out it's clear that NotLö understood the assignment and slayed it. And just a warning, by the second drop your ugly bass face will be fully engaged no questions asked.
Let Muzique Vol. 1 expand your mind with the five closing tracks.
"TimeLapse" by Chmura and MOLOKAI offers up a fluid, wacky beat that will leave you feeling glitchy and disconnected from yourself. It will leave you questioning if you've been trapped in a time-lapse or maybe even caught in a simulation. Then, giving your brain a break from uncertainty is Saltus with "Away From Here" which brings the mind back into a calmer state with goddess-like vocals and a BPM that will bring your heart rate back down from previous tracks. Piggy-backing off of the last song is VibeSquaD with "(About To) Be On" that truly brings the vibes we didn't know were needed by adding a little funky feel into the mix that you just can't resist.
Another recognizable name you see paired with CloZee often, Dreamers Delight, arrives with another dream-inducing tune, "Synergy." The name of this song describes this compilation perfectly as all of these amazing artists have combined forces to create a greater effect together. I find that beautiful, just like this song.
After listening to "Dawn Moon" by VEIL you'll wish that you could hear it for the first time again. With an entrancing intro, you feel pulled to wander into the moonlight even though you can hear unrecognizable whispers surrounding you. The unknown eeriness is so enticing it leaves you wishing there was more.
CloZee is quickly earning the title of playlist guru after this second compilation. Don't fret, with a title like Muzique Vol. 1 you can assume there will be many more volumes to come. Keep your eyes and ears peeled for the next announcement of amazing artists Odyzey will spotlight next.
---
Odyzey – Muzique Vol. 1 – Tracklist:
Tripp St. – Premium
Edamame – Baiyu
il:lo – Plaine
9 Theory – Zodiac
CloZee & Jead – Please Come Home
tiedye ky – I Want To Fly Away
Saka – Yasha
ESCPE – Akasha
NotLö – Within
Chmura & MOLOKAI – TimeLapse
Saltus – Away From Here
VibeSquaD- (About To) Be On
Dreamers Delight – Synergy
VEIL – Dawn Moon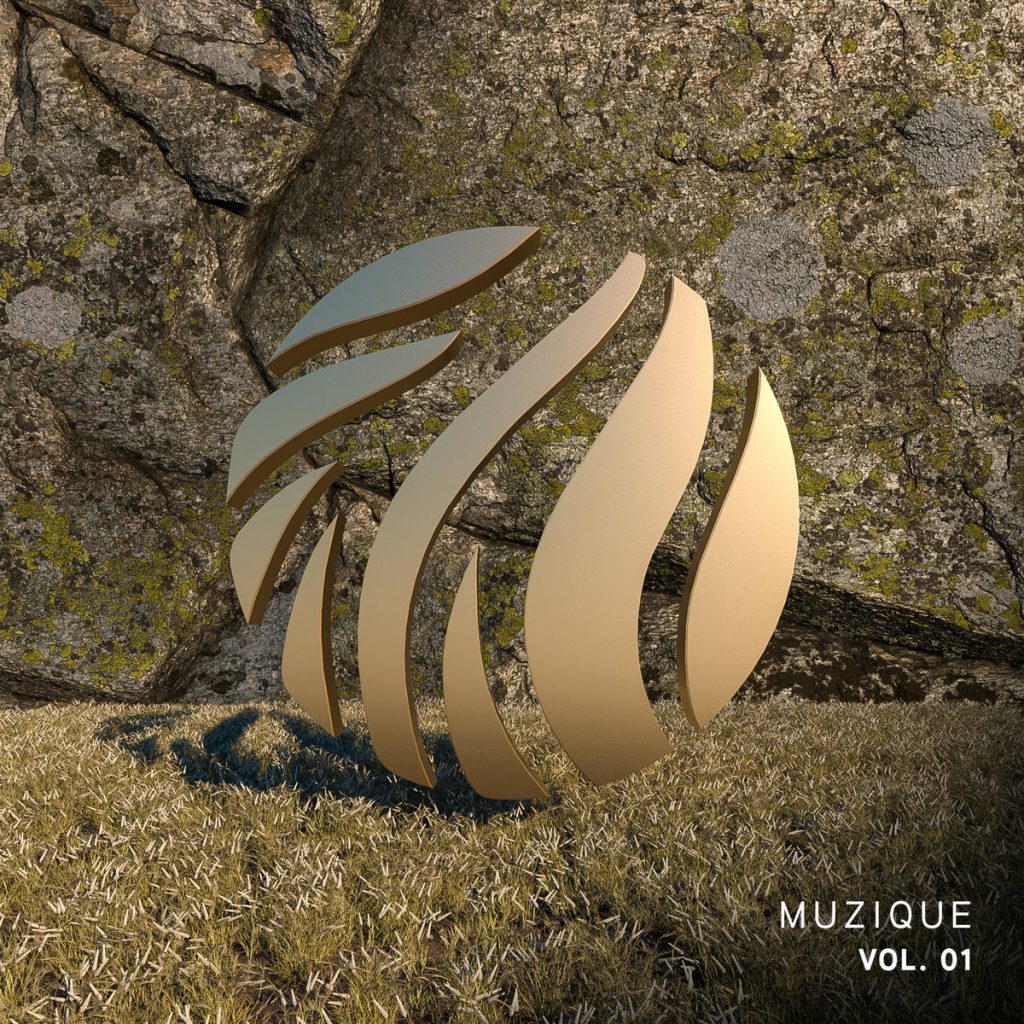 ---
Connect with CloZee on Social Media:
Facebook | Twitter | Instagram | SoundCloud | Bandcamp