With a new venue, killer lineup, and the always-explosive energy of the festival, HARD Summer concocted a recipe for success in 2021.
---
If there's one show that's created a name for itself and become a staple of Southern California summers, it's HARD Summer Music Festival. Fans new and old flock to the festival each year for its stellar performances, larger-than-life stages, and variety of genres from all artists. One thing is for certain, HARD Summer brings the heat — both from the artists and hot summer temperatures as well — and attendees always expect everyone to bring their A-game to the show.
This year, tens of thousands of attendees danced their hearts out at the NOS Events Center to bass, house, hip-hop, and everything in between. For many, it was their first festival back in over a year without live events. Friends re-united alongside the banging sounds of the HARD and HARDER stages, shuffled under the groovy vibes of the Pink stage, headbanged to the gritty tunes of the Green stage, and sang along to their favorite rap songs at the Purple stage.
Wherever you decided to spend your time the most, there was definitely something for everyone at HARD and many positive aspects of the event. Read on to see five things we absolutely loved about HARD Summer Music Festival this year.
Five Things We Loved About HARD Summer Music Festival 2021
---
Loads of Special Guest Appearances
It's no surprise that artists playing HARD Summer always have something up their sleeve. Whether it be a major announcement in their career or bringing out other artists on stage, attendees can always expect the unexpected. This year was no surprise as loads of artists brought out their friends or other key people in the scene to make an appearance to the crowd.
One of our favorite guest appearances was REZZ bringing out Dove Cameron to perform their recent single "Taste Of You." The crowd went wild for Dove and the chance to finally hear this seductive track played live to its fullest extent. It was a solid, high-energy way to close out night one.
Other exciting appearances included HARD icons GTA jumping on stage with JSTJR and A-Trak welcoming in Kito. Slushii also brought out Volt to play out their string of 2021 hits. Even Yultron brought out scene favorite Rave Dora for a brief appearance during his set. Whichever stage you happened to be at, there was always a surprise artist or fan-favorite ready to hop on stage.
---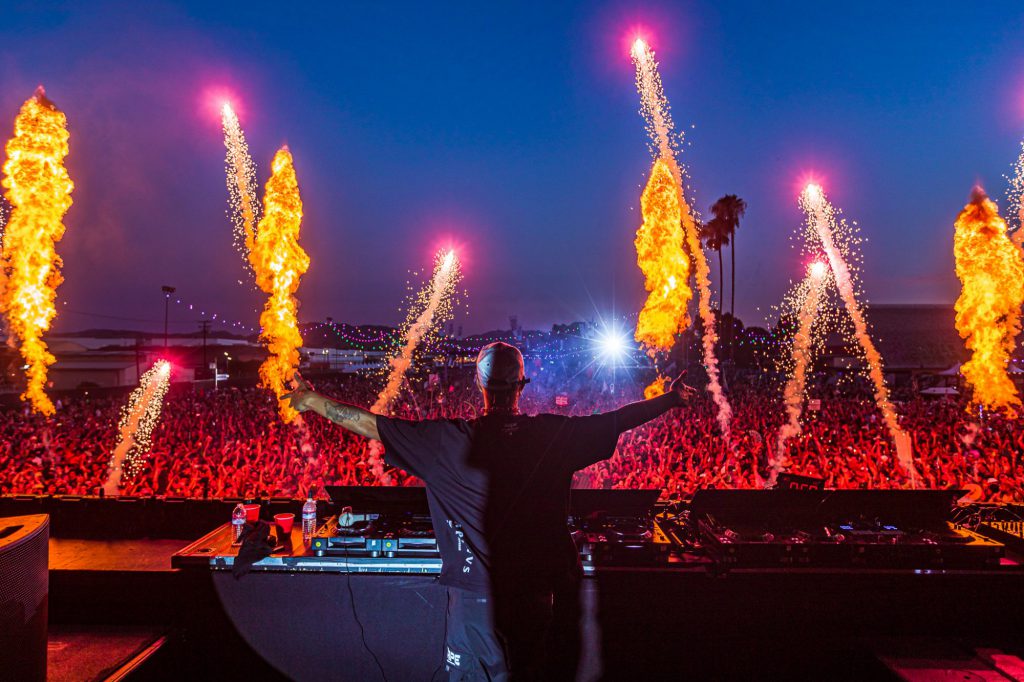 The Overall High-Octane Energy
There's no doubt that HARD Summer will always live up to its name. The energy throughout the show is always at a high on both fronts, artist and fan. Despite the heat and exhaustion that can come from that, everyone gives it their all at HSMF, and we can expect nothing less.
From fiery collaborations like the debut of new project HÆRNY (RL Grime b2b Baauer), the return of DJ Snake b2b Malaa, a rare Old Skool Dubstep set from Skream, and the fresh super duo bass house project Bad Boys Club from CRAY and GG Magree, there was no shortage of musical variety nor depletion of energy throughout the event. With 2 Chainz also announcing a new album and Future throwing down a genre-defining performance on the hip-hip front, artists from any background made sure to keep the heat high. In turn, the crowd fed off the artists' hype and kept the energy fun, high, and uplifting for a memorable weekend.
---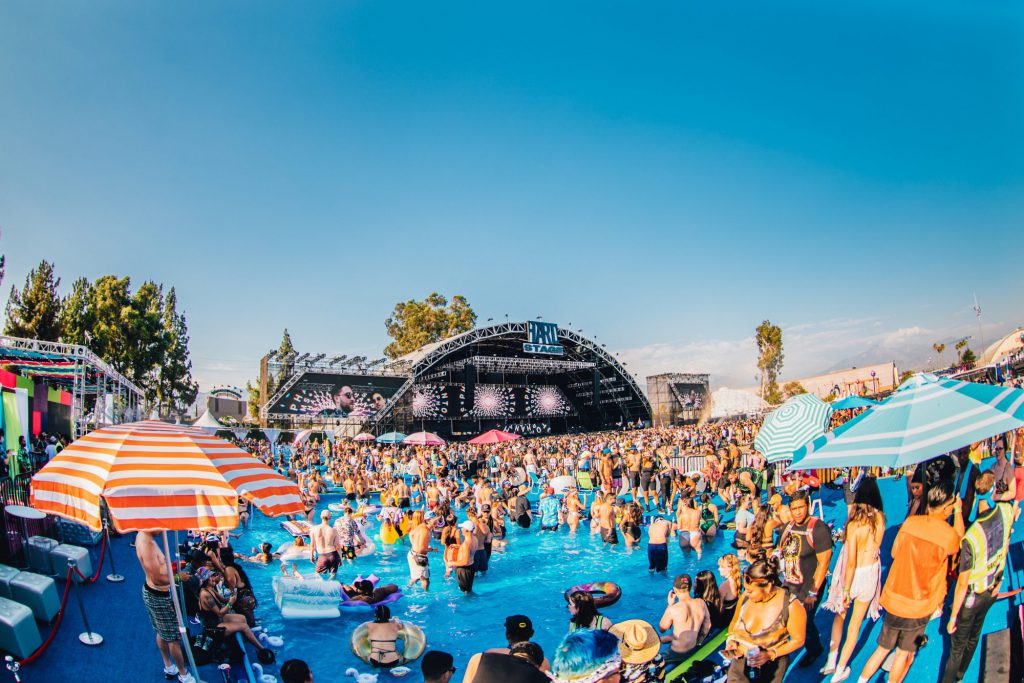 The Fun, Yet Relaxing, VIP Areas
Ticketholders that held on to their purchase from the initial sale in January 2020 were treated to a complimentary VIP upgrade. Because of this, Insomniac created two distinct VIP wristbands — VIP and VIP+, the latter being an intended upgrade you would pay more for. Whichever version of VIP you had, though, you were treated to an oasis of luxury inside the venue.
The VIP hangout area was a prime place to step away from the craziness of the show and take a breather. There were places to sit down, air-conditioned restrooms, a photo op, dedicated food trucks and bars, and a VIP concierge with loads of freebies like chilly towels, reusable HARD cups, chapstick, sunscreen, and more. The same concierge was located in VIP+ as well, with the added opportunity to pick up a complimentary show lanyard and laminate.
VIP+ is definitely worth what you pay for. Attendees with this wristband saw exclusive viewing areas at each stage, with the mainstage area being the absolute coolest — literally — with a pool you could swim or wade in. Mainstage VIP+ also saw the same perks as VIP with the added bonus of being right next to the stage with an elevated viewing area and a much larger space. If you're looking for a festival to spend the extra bucks on to live comfortably, HARD Summer would definitely be one to consider.
---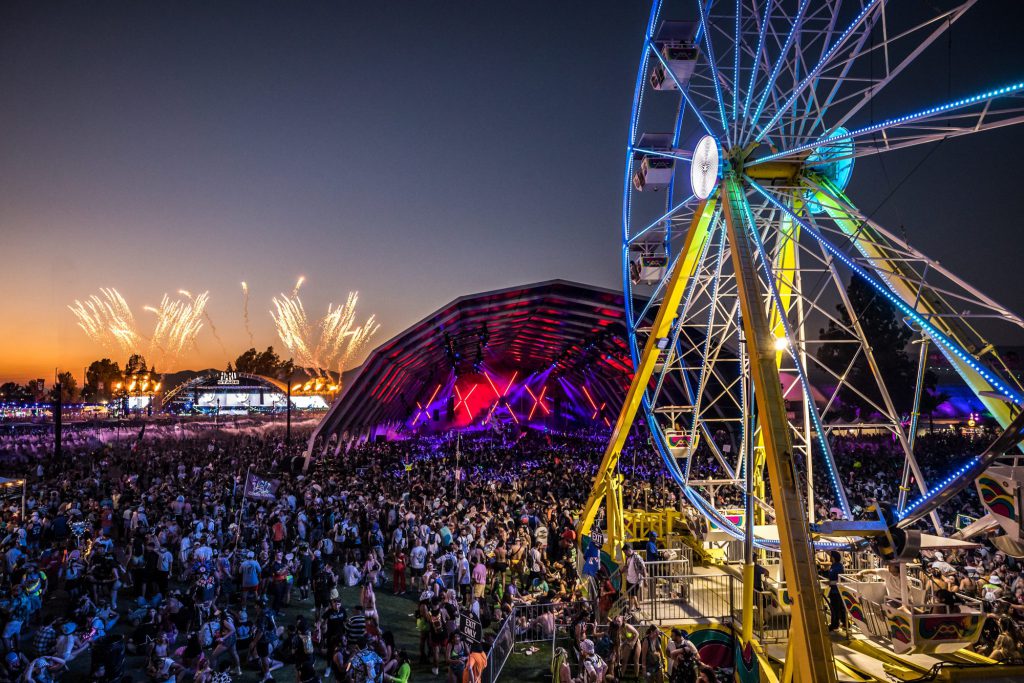 The Expanded Footprint of the NOS Events Center
HARD Summer '21 not only saw a new venue but made use of the entire NOS Events Center for the first time, including using the speedway for the Green and Purple stages. There was plenty of space to dance and spread out in the speedway at both of these stages while fans enjoyed the pumping bass and hip-hop on this side of the venue.
Even with the expanded footprint, there was still a ton of traffic between the two main HARD and HARDER stages, becoming very overwhelming at times while trying to exit those stages. With the tens of thousands of people roaming about the venue though, there were still ways to avoid the crowds if you wanted while remaining in a prime viewing spot at all stages.
Overall, the venue change was a solid one as attendees didn't have to deal with any dust in the air like at the Fontana Speedway in years past (although that was resolved in 2019), and fans were able to see a reimagined layout of the NOS Events Center for upcoming editions of other festivals as well.
---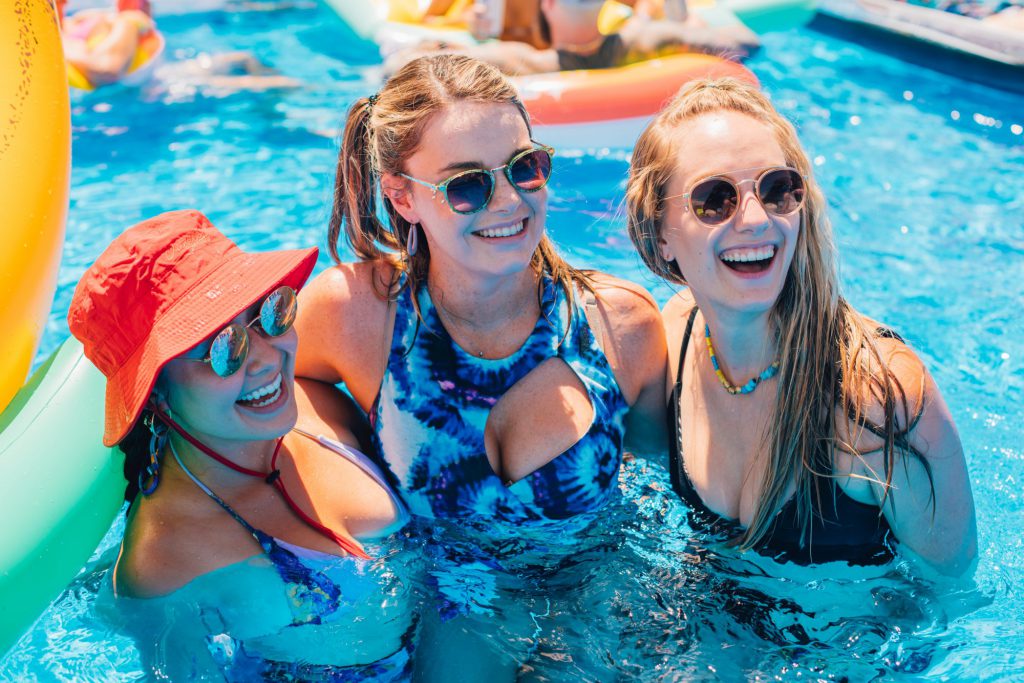 Countless Ways to Beat the Heat and Keep Your Cool
Safety has always been the number one priority at all Insomniac festivals and events, and it was evident once again this year. Ground Control walked the venue to encourage attendees to wear masks and make sure everyone was staying safe as they relaxed under fans and misters in the shade, which was plentiful. There were 2,100 feet of misting line and 104 misting fans positioned throughout the festival grounds, and an additional 14 shade structures that provided protection from the sun – so it's safe to say you had to work hard to not be chilled. And on the hydration front, there was plenty of free water that was easily accessible as well, which is always a welcome sight to see at festivals like HSMF.
Whether you chilled in the shade, basked in the misters, or took a dip in the pool, there were plenty of ways to keep your cool at HARD Summer 2021. With refreshing drinks being sold as well, both alcoholic and non, and the enjoyment of complimentary water stations, fans were truly able to make the most of their time under the sun at HARD Summer.
---
Connect with HARD Events on Social Media: