Xavi creates a boundless, transcendent experience with his debut album To The Endless Searing Skies – out now on Ophelia Records!
---
Whether you're a creator or listener, we're all influenced by music. It's a universal language, after all, and the thing that makes it even more powerful is that it can invoke an emotional reaction in its own unique, special way. Ophelia Records is clearly keen on supporting artists who do just that by creating raw, honest, and personal music – evident by releases like Jason Ross' 1000 Faces. Today, they've continued on that path with the second full-length release by rising newcomer Xavi.
Known primarily for creating melodic bass, Xavi has received support from the greats like Porter Robinson and San Holo as he continues to explore the own depths of his sound that carries a blissful punch. Following the release of his two singles "Neverless" and "The Warmth of Known," the day his growing fanbase has patiently waited for has finally arrived – the release of his 10-track debut album To The Endless Searing Skies.
When asked about the album, Xavi shared that "this album is stronger than anything I've ever made and that it truly represents all of what I have to offer." He continued on to say, "By getting to use my own voice on this, I've been able to say so much, not only through my words but also through my instrumentation and I think that shows." And for what it's worth, I agree. Right off the bat, I was blown away by all the intricate details that crafted this beautiful body of work. Above all, To The Endless Searing Skies is full of nostalgia and reminds me that more hopeful days are still to come.
Start the weekend off right with the euphoric vibes by streaming Xavi's To The Endless Searing Skies on your favorite streaming platform, and continue on for my thoughts on this whimsical journey of an album.
Stream Xavi – To The Endless Searing Skies on Spotify:
---
The experience begins with "Memories, Lost To The Infinite" a blissful symphony of melodies that feels as if heaven's gates are opening up for you to enter.
As the opening track, it's preparing to ease you into "Neverless," a track that possesses the soul. It's easy and slow-paced at the beginning with uplifting synths and distorted vocals, but the peak of the song is where the magic happens with the euphoric drop that swallows you whole. Without thinking twice, you're floating in this dreamy, spiritual state of mind, and as the song comes to a close, it blends right back into the calmness.
Next up is "Random Acts of Collision," a gorgeous track that is musically diverse. I quickly learned to expect the unexpected from the album by this point, because the final drop is full of intensity and distortion. But like "Neverless," we're briskly tied up in this friction but end up on the other side which is peaceful and tranquil.
"Losing Faith" is full of midtempo goodness that feeds us that melodic bass magic.
This gem is definitely one of the heavier tracks, but the combination of Xavi's serene vocals with the heavy bassline creates this fascinating world of conflict. "Losing Faith" feels so real to the human experience and the closing segment is absolutely stunning. You're immersed in the beautiful sounds of nature, wildlife, and it's remarkable. 
When you listen to the album from start to finish, without skipping around, you will notice a pattern in the way Xavi structured each song. You can tell he was intentional and focused on the small details because it all contributes to the holistic experience. Without a doubt, you can tell that he's influenced by the legendary Porter Robinson, in fact, To The Endless Searing Skies feels almost like a follow-up to Worlds, and that's a compliment.
"Our Languish" demanded all of my attention and completely dominated my mind.
"Our Languish" is a stellar compilation of sounds that come together in such an effortless way. The opening segment with the piano chords sets the tone as the collection of strings builds on the foundation, and continues to grow into something much larger.
And then, boom. The tense atmosphere breaks a brief moment, and it feels like when you're about to sneeze and you can't. But as the peak of the track proceeds, that glorious drop hits, and it's truly a beauty. The more and more that I listen to "Our Languish," I hear something completely new, and I praise Xavi for using familiar sounds we hear out in the world on a daily basis.
As we approach the end of the journey, "The Warmth of Known," and "Sadak (In Search Of The Waters)" start to bring us home.
"The Warmth of Known" is full of hope, positivity, and inspiration. It's a feel-good song with a unique melody that makes you want to dance in circles, freely. You can feel the happiness and the overall tone is comforting. The piano chords, the vocals, and the drop are so magical and invoke a soothing feeling. 
Then, prepare to cry and find yourself consumed by the feels because "Sadak (In Search Of The Waters)" is powerfully gentle and full of emotion. My favorite part about this entire album and experience is that it's vulnerable and raw. You can feel all the effort Xavi poured into this work.
The closing track "Accept The Inevitable" speaks for itself.
There are no words except the big exhale and relief that occurs once it's over, and let me tell you, the experience is captivating and much needed. I am truly impressed by To The Endless Searing Skies. If you're a fan of escapism and losing yourself in the music then this album will deliver on that.
Overall, I feel that many people will connect with this album and I can't wait to hear this masterpiece live. Xavi, if you're reading this, congratulations. You're one to watch out for and a true gamechanger. 
---
Xavi —To The Endless Searing Skies — Tracklist:
Memories, Lost To The Infinite
Neverless
Random Acts of Collison
Losing Faith
In Vacui
Our Languish
Ave Mariia
The Warmth of Known
Sadak (In Search Of The Waters)
Accept The Inevitable (Outro)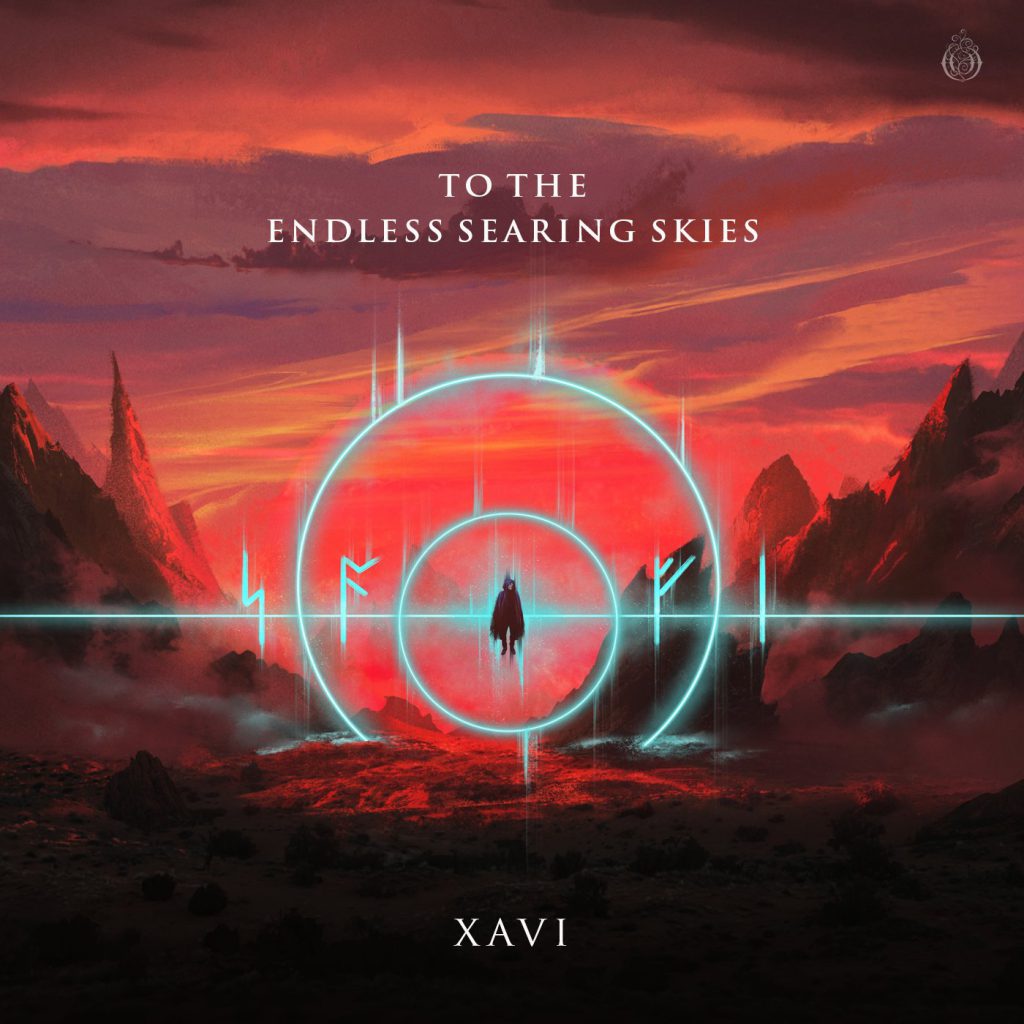 ---
Follow Xavi on Social Media:
Facebook | Twitter | Instagram | SoundCloud