Showing love to the underground, Bassrush has unveiled the latest The Prophecy compilation featuring music from Eradikid, Slang Dogs, and more.
---
The number of heaters that have dropped over the last few months in the bass scene is unreal. It's clear that the genre is thriving more than ever, especially with a massive rise from the underdogs who are carving out their own space in the scene. One label known for showing love to artists from all spectrums of the music ladder is Bassrush Records. While the brand has been around for decades, they've also opened their doors as a label to foster more talent as well. More recently they started a compilation series known as The Prophecy, with the intent of shining a light on artists, but especially newer names whose music deserves to be heard.
The first three volumes were jampacked with huge tunes, and the fourth volume of The Prophecy is centered around the massive rise in the underground. While the series has always thrived on its own accord, it's truly wonderful seeing these underdogs have a light shined on them. In fact, this might be one of the most diverse and best volumes we've heard yet in the series with tracks from Yvng Jalapeño, GAWN, Staysick, and more. So if you aren't familiar with the artists you'll find within this compilation, it's time to change that.
You'll want to buckle up and keep all arms and legs inside the ride you're about to be taken on when you press play on The Prophecy: Volume 4. Why? Because bach artist found within this release brought their A-game and then some. Artists like Cromatik and Cyclops will have your finger guns locked and loaded during "Hologram," while SHARPS will have you tossing your body across a dancefloor with "Everybody."
Dynamic duo Slang Dogs also add their flair to the mix and bring their low-end distortion front and center on their tune "Stay Down." Switching things up we have Eradikid, with one of the standout tracks off Prophecy Vol. 4. This up-and-comer has a mean and forward-thinking sound design that's sure to have your hips shaking and your body bouncing. "Iced Up" perfectly highlights his sound design and brings a fun little twist to this installment.
There's something for every musical palette packed within the compilation, and it's sure to kickstart your weekend properly. So what are you waiting for? Get your stretches in, because the artists on The Prophecy Vol. 4 did not come to play. Listen to the compilation on your preferred music platform and let us know which track you were feeling most in the comments.
Stream Bassrush – The Prophecy Vol. 4 on Spotify:
---
Bassrush – The Prophecy Vol. 4 – Tracklist:
TWERL, Avance – Space Rave
Yvng Jalapeño – Pain Relief
RANKZ – Bulletproof
GAWN – Fear
SHARPS – Everybody
Viperactive – Bloodline (feat. SHVLE)
Slang Dogs – Stay Down
Cromatik, Cyclops – Hologram
Staysick – Slow Down (feat. Courtney Drummey)
Eradikid – Iced Up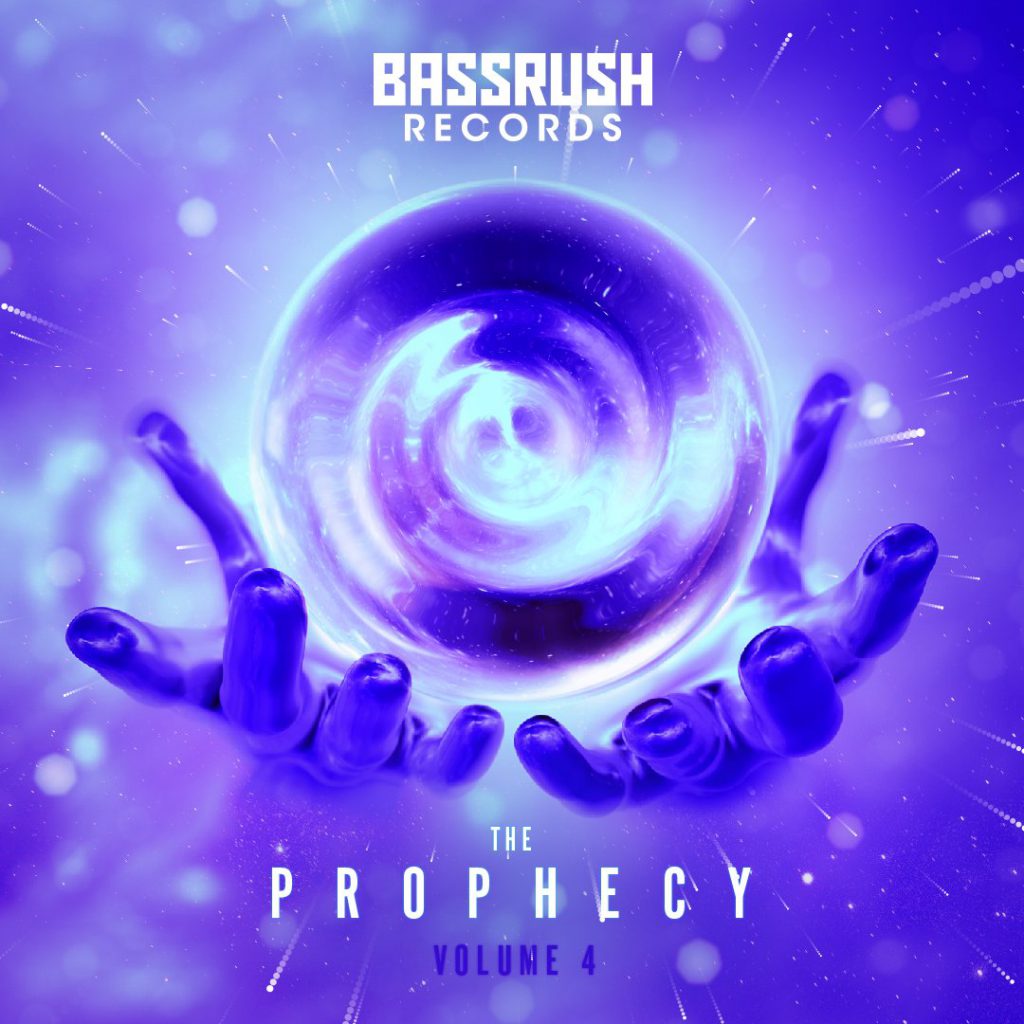 ---
Stay up to date with Bassrush Records on Social Media:
Website | Facebook | Twitter | Instagram | SoundCloud