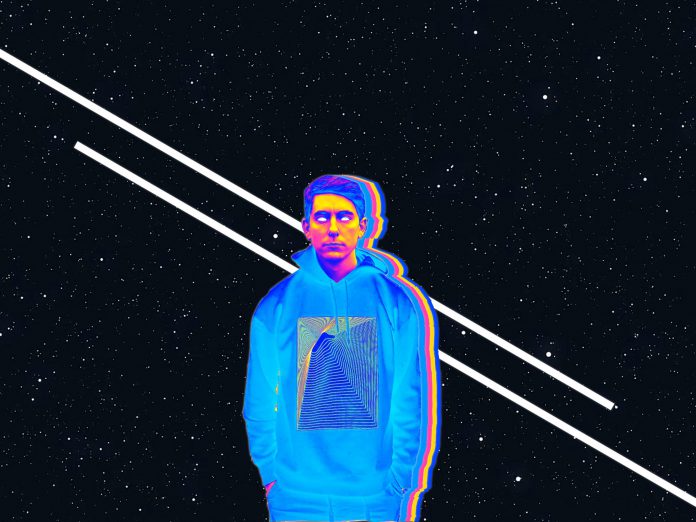 Rising star Notaker continues to wow his growing fanbase with the release of "SMYL" and has gifted us with an offering of tunes as well!
---
One of the artists who has continued to ascend through the ranks of the scene at a rapid pace is Notaker. Riding the wave of some stunning releases prior to the pandemic, he took some time off to recenter himself over the past year but has returned with a vengeance in 2021. Kicking off the year with "Airlock" on mau5trap's WAFX, he then found a home among the Anjunafamily with "Stratus" landing on Anjunabeats Rising Vol. 3 before landing "Echelon" on The Vessel.
Now, he's returned to mau5trap with the release of his latest tune "SMYL" which features a soundscape dripping in nostalgia and filled to the brim with uplifting vibes. Bucking the trend of his tunes that lean heavier on the side of electro, this one has an atmosphere that is light and airy, making it a solid addition to summer playlists. The throwback elements sprinkled throughout its runtime evoke memories of raves gone by as listeners are hit with its vocal and flourishing synths as the slowed breakbeat helps guide the way. And if you were looking to spice up the track with some added flair, you're in luck as the VIP edit features some extra drum and bass elements that take it to the next level.
To help celebrate the release, Notaker swung by and curated some tunes that should help set the vibe for any summer rave you plan on attending. Featuring artists ranging from The Chemical Brothers and Eric Prydz to No Mana and Dimension, as well as a hearty offering of his own tunes, there's just about something for everyone's tastes found within it. Speaking about the track and its conjoined playlist, Notaker said "When coming up with 'SMYL' I tried to infuse as many underground/rave/warehouse vibes as I could into the song. This playlist is a collection of a number of songs I enjoy with that same energy."
Listen to the tunes that Notaker curated on Spotify, download or stream "SMYL" on your preferred platform, and let us know what you think of this track in the comments!
Stream Notaker's Summer Rave Vibes Playlist on Spotify:
---
Tracklist:
Notaker – SMYL (Original Mix)
Volant, poly scream – depth core
GVN, gardenstate – Take Me There
Genix – Torque
James Zabiela, Tinlicker – The Healing – Tinlicker Edit [Mixed]
Karma Fields – CODE 10-31
Notaker – Airlock
The Chemical Brothers – Do It Again
No Mana – Someone to Erase
deadmau5 – Nextra
Limewax – HLR
Volant – HYPERTRANCE
Notaker – Sub Weapon
Dimension – Sensory Division
Pryda – Animal
Blackgummy – Alarm – Electrocado Remix
Matt Lange – With Every Intention Of
Marsh, Mimi Page – Foss
Gai Barone – Monoroid
Max Freegrant – Every Moment – Andre Sobota Remix
Grum, Genix – The Light
Cirez D – On Top Baby
Notaker – The Longest Night
---
Connect with Notaker on Social Media:
Website | Facebook | Twitter | Instagram | SoundCloud | YouTube