MYTHM is coming in hot with another massive release, proving yet again he's ready to take the world by storm with his sound.
---
Vancouver-based producer MYTHM has been making a name for himself with his massive, unique sound design, and he's finally getting the recognition he deserves. The projects he has under his belt are sure to shake this corner of dance music as we know it. He's already dropped a handful of tracks this year as well as EP's including Grudge Match, "Switch," with leet, and his most recent Spicy Bois track "SMOKE." This man is on fire and we're only six months into 2021.
To add even more fuel to the flames he's concocted, MYTHM just released a two-track EP on Wubaholics, dubbed The Underworld. His recognizable sound permeates both tunes and just as a fair warning – this EP is not for the faint of heart. Anytime you might think you have a moment to catch your breath, he's right there again with even more heaviness.
If you weren't afraid of the dark yet, you likely will be after listening to the tracks on The Underworld.
MYTHM kicks things off with the EP's title track, "THE UNDERWORLD." Immediately you'll feel yourself surrounded by darkness and slowly succumbing to the foreboding feelings. He lays down those brooding and gritty bass-driven melodies that vibrate any speakers that they grace. There's a voice that comes in and out, laughing, and when it says "where is your fear" you truly feel like you're being dragged down to the underworld and deeper into the darkness.
The second track, "ADONUS," wastes no time getting down to business as the intro quickly dives right into the meat of this colossal tune. Throughout the track, listeners will be hit with deep, heavy kicks and distorted synths that seem like they could crawl right under your skin. MYTHM once again layers in those signature vocal snippets and adds in some new ones to give this tune even spookier energy.
There's a reason MYTHM was one of our artists to watch out for this year and he continues to remind us why. This is just the beginning of a monumental career for the producer. Just knowing he's sitting on so many projects right now has us elated to hear what he puts out next. The world needs to get ready, we've said it before and we'll say it again. This is the year of MYTHM.
Let the darkness take over and stream The Underworld on your preferred music platform. Let us know what your thoughts are on this EP from MYTHM in the comments!
Stream MYTHM – The Underworld on Spotify:
---
MYTHM – The Underworld – Tracklist:
THE UNDERWORLD
ADONUS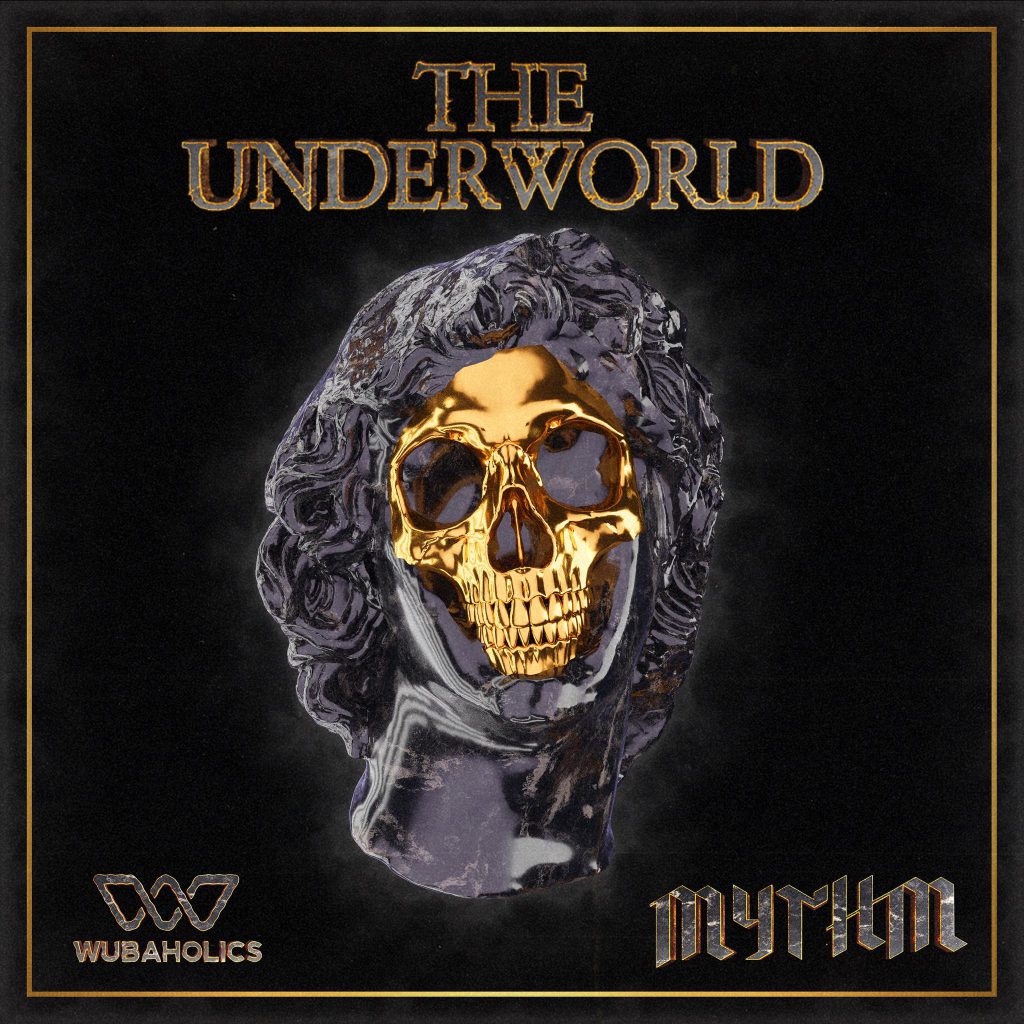 ---
Follow MYTHM on Social Media:
Facebook | Twitter | Instagram | SoundCloud