MYTHM packs a punch on Grudge Match with hard-hitting drops and deep, nasty bass from start to finish. Don't sleep on this release!
---
Unless you've been living under a rock, if you're a bass music lover then there's a likely chance that you've heard the name MYTHM pop up in conversation. Quickly climbing up the ladder in the dubstep community, he's landed his dark, grungy releases on labels like LoFreq Records, Sleeveless Records, and Electric Hawk, while also playing a number of note-worthy livestreams in 2020 as well.
Now, MYTHM has returned to Sleeveless Records with his latest EP which is nothing short of amazing and the perfect taste of what he has up his sleeves for fans in 2021. Grudge Match is packed with his signature sound and shows no mercy from beginning to end. Featuring four brand new tracks, including two gritty collaborations with Avante and Vellum, this EP from MYTHM offers up some of the freshest dubstep sounds and further proves he's an artist to watch.
Start your weekend off right and bump Grudge Match on your preferred streaming platform and read on for my take on this unreal EP from MYTHM.
Stream MYTHM – Grudge Match on Spotify:
---
MYTHM is all gas and no breaks on Grudge Match as each track is brimming with dirty bass.
The EP kicks off with "Bloodshed," which is an absolute monster of a tune. If you've listened to MYTHM before, you know his signature deep bass that tickles from your head to your toes with vocal snippets that make the track ten times better. "Bloodshed" put that on full display, and the bumps of the bass will echo through your ears for some time to come.
Following up that was EP's title track "Grudge Match" with his recognizable synths and hard-hitting bass in tow. This tune is a slugfest of sound and a ride that you'll want to go the distance. I love the 'It's do or die' vocals that he added into the mix, it just fit so perfectly with the title and mood the track conveyed.
Avante joins in on the fun with the third track on the EP, "Chrome." If the previous two tracks weren't massive enough, prepare your speakers because this one will rip listeners in half from how heavy the bass was. Both of their production styles mesh so well together to create the perfect mix of weird and heavy. This was hands down my favorite track off of Grudge Match, every little piece of it had me craving more.
"Killsound" with Vellum arrives to close out the EP, and it's exactly like the name implies if bass could kill. It's slow, dirty, and everything that makes up a great dubstep tune. Listening to it made me feel like I was stuck inside a dense forest, with no light or end in sight. Hopefully, we'll get another release from MYTHM soon to continue to path into the darkness. But until then, MYTHM will continue to blow minds with the Grudge Match EP for some time to come.
---
MYTHM – Grudge Match – Tracklist:
Bloodshed
Grudge Match
Chrome w/ Avante
Killsound w/ Vellum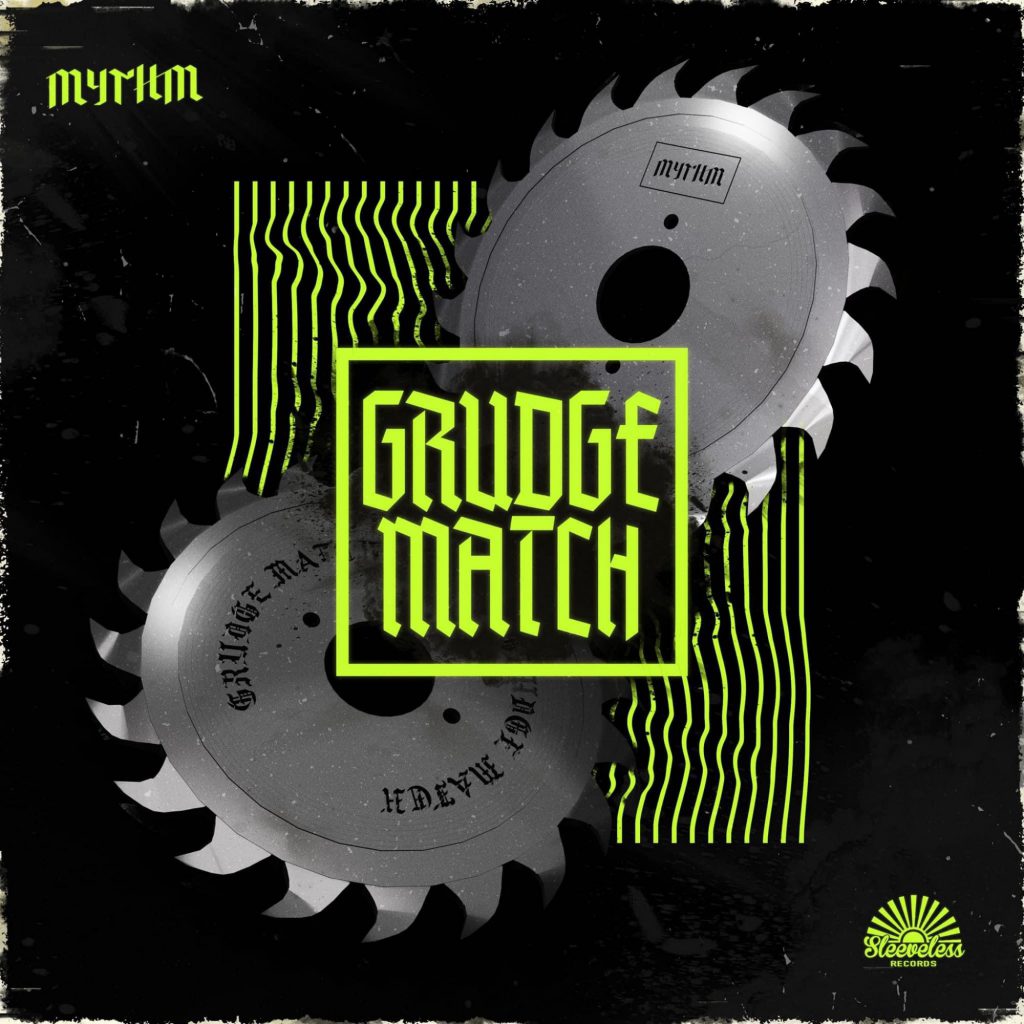 ---
Follow MYTHM on Social Media:
Facebook | Twitter | Instagram | SoundCloud