Following their house compilation this past January, Space Yacht now answers the call for bass by dropping Big Bass Ting Vol. 1.
---
Space Yacht is a staple of the dance music scene in Los Angeles. As promoters, they've thrown plenty of parties and hosted stage takeovers throughout the years to become a globally known brand, but they clearly have their sights set on even bigger tings with their imprint. After debuting the house compilation, Tech My House, in celebration of the brand's sixth anniversary at the beginning of this year, the question soon followed: When would Space Yacht release a bass compilation? Luckily, fans didn't have to wait long, because they finally answered with Big Bass Ting Vol. 1.
Like the aforementioned Tech My House, Big Bass Ting features a myriad of curated songs and artists discovered through Space Yacht's events and its Twitch series, Tune Reactor. Found within the compilation are tunes like "Kandahar" by NAZAAR, "Gravity" by RANKZ, and "Money Bag" by blurrd vzn, just to name a few.
Henry Lu, the co-founder of Space Yacht, shared a comment with the compilation's exciting release, saying "Bass music has been an integral part of Space Yacht's identity since the beginning. Big Bass Ting became our moniker for our weekly LA parties – it's all about big, heavy bass sounds that make our attendees look like they smelled something stinky." And this compilation delivers in full.
Check out Space Yacht's debut bass compilation on Spotify or via your favorite music platform, and read on for a deeper dive into the tracks!
Stream Space Yacht – Big Bass Ting Vol. 1 on Spotify:
---
Embrace the bass face.
Unraveling with a behemoth sound in all its glory, NAZAAR sends shivers down backs in "Kandahar." The El Paso-based producer reigns in a melody of dark tones, adding harmonious vocals and a symphony of strings to give listeners a taste of their own travels to the Middle East. NAZAAR takes his time building up to the drop, and the wait is worth it as an explosion of bass and snares invites listeners to the rail.
Zeon's "Fracture" follows as the second track to the bass compilation. After a brief entrance of calmness, Zeon flips the track around and wrestles out a brash serenade of squelches, complemented by a beautiful, enchantment of notes lifted above the track. Toppling listeners over into the chaos, "Fracture" unwinds into an eruption of pure fury in the form of bass. The song offers a few interjections of haywire sounds, lending additional chaos to the head-banging-inducing piece.
Following a throttle of dubstep, RANKZ continues with a dark melody in "Gravity," opting for a selection of chilling piano notes that quietly build their way into a heavy atmosphere. Sweeps fill the track while glitches interrupt right before the wobbly tunes set in. The unnerving, stark contrast from the track's buildups to the low-key drops set the mood for an unpredictable, but welcomed, time with RANKZ.
And on "Money Bag," the quiet entry and long sweeps deceive listeners as vocal chops of the song's title crawl to the song's foreground. By now, blurrd vzn builds the song into a wholly thunderous experience and produces a laser-like drop that trills between notes.
After delivering some darkness, Big Bass Ting Vol. 1 takes a melodious turn.
Future Exit's "Afterworld" launches into a more melodic start than its preceding tracks. This one screeches into a flurry of sharp, disjointed tones. Future Exit creates balance and marries the two contrasting sounds in the best way possible, switching between the cutting tones and pitched vocals for an enchanting intermission.
Then, Blankface and Tiigers instantly pull listeners into their soundscape on "Goats on Acid" with a cascade of notes. A voice booms over like an announcement for a rollercoaster ride as it introduces the two artists. The interjection befits the track, chiefly as it recreates the stomach-dropping sensations through its piercing sounds.
Similar to "Afterworld," Kozik produces a booming melody in "Under Pressure." As the vocals count down from 3, 2, 1, the anticipation releases into a serrated riddim beat. Throughout the duration of the song, Kozik establishes a novel drop. Each measure features a phenomenal pulse, inviting listeners to fall under the pressure of Kozik's heavy beats.
WARNED enters the fray soon after and sprinkles a glissando to start listeners off into "FROGGER." Appropriately titled, the producer both includes and replicates frog croaks throughout the song. This tune lands on a slower tempo compared to several of the other tracks on the compilation, coercing listeners into appreciating the song's squelches and glitchy effects. It offers a pleasant gap from headbanging to head bopping.
Bringing in a "Wicked" track just before the end of the compilation, Phobos and Deimos offer up heavy, distorted vocals. Wasting no time tossing listeners amid the ruckus, the track propels forward, brandishing elongated shots of bass to fill the air. Closing out the compilation, Famous Spear's "Death Wish" turns up the tempo to get your blood pumping again. Haphazard wobbles pan out across the three-minute mammoth track. Shifting between satisfying jagged notes, bass, and percussions, it unearths a frenzy to open up the mosh pit.
The 10-track sweat-inducing anthology broadcasts the best of bass. New talent ushers in the return of music following an era of unrest, and fans of Space Yacht can finally rest easy, or rather let loose, with Big Bass Ting Vol. 1.
---
Space Yacht – Big Bass Ting Vol. 1 – Tracklist:
NAZAAR – Kandahar
Zeon – Fracture
RANKZ – Gravity
blurrd vzn – Money Bag
FutureExit – AFTERWORLD
Blankface – Goat on Acid w/ Tiigers
Kozik – Under Pressure
WARNED – FROGGER
Phobos x Deimos – Wicked
Famous Spear – Death Wish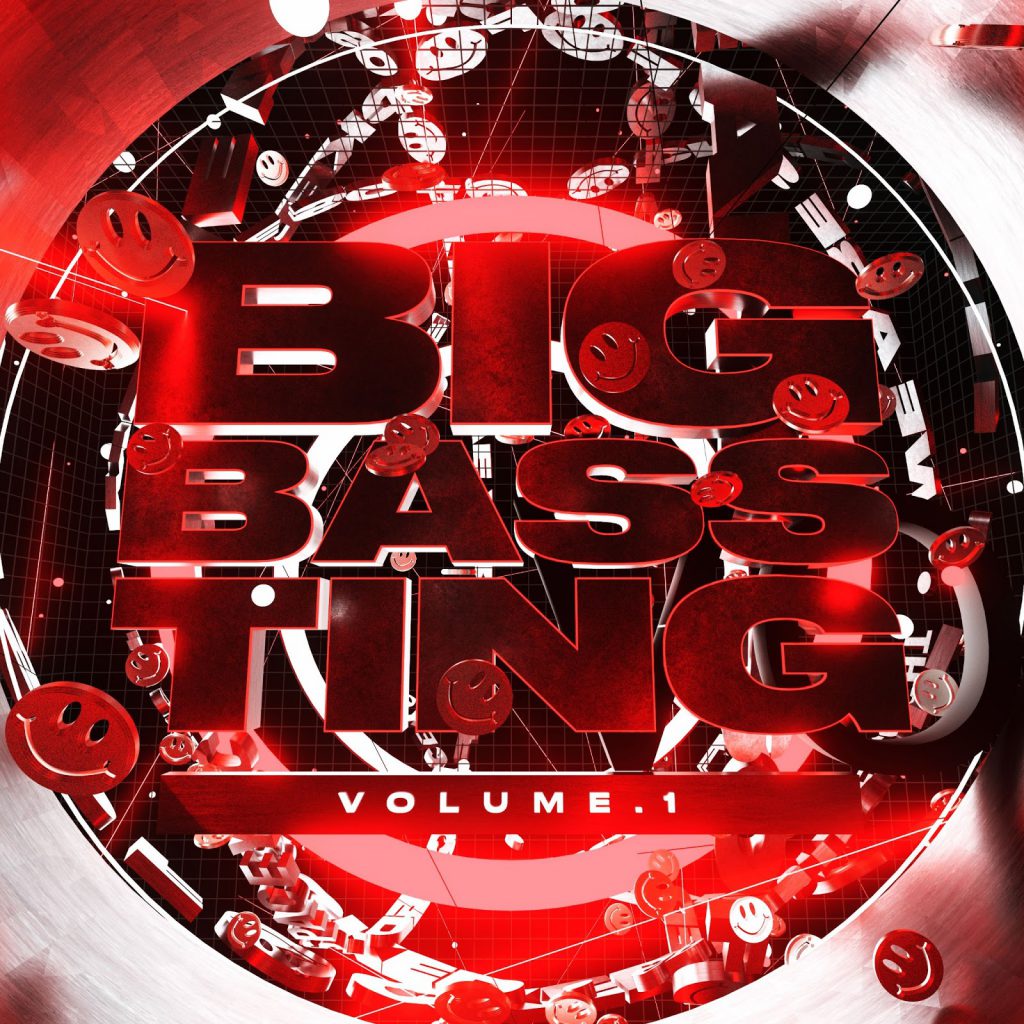 ---
Follow Space Yacht on Social Media:
Website | Facebook | Instagram | Twitter | Spotify | Soundcloud