After the release of Big Beat Manifesto and the launch of his label Thiccfreqness, Fantom Freq swung by for an in-depth conversation!
---
Those who are familiar with the dance music scene know that Los Angeles is home to some of the finest artists around. While booming beats take over the clubs and other venues in the city, something else that has helped define the City of Angels is the thriving community of underground DJs and producers as well. The sound of this subterranean scene has helped usher in countless artists over the years, but one who has really left a lasting impression is Fantom Freq.
Whether he's delivering releases like the Naughty & Nice EP for the masses, spinning sets, or curating tunes as A&R for House Of Hustle, Fantom Freq has proven time and time again that he has an ear for some wicked grooves. He's continued on that journey this year by delivering tunes like "Prize" with FOOTWURK and "In Your Arms" with Minor, but had something else that was truly special in store… his debut album.
Out now for your listening pleasure, Big Beat Manifesto sees Fantom Freq team up with his friend and fellow sensation Eric Mark for an eight-track ride that's well worth taking. From "Space & Time" and "Rushin" to "Brace Yaself" and "Call Me," each tune is filled with their dynamic style as they look to their past influences from the realm of breaks, UK Garage, and house to put a modern twist on it. And not only does this release bring with it some surreal soundscapes to dance away to at a warehouse, but it also marks the launch of Fantom Freq's new label Thiccfreqness Records.
Ahead of the album's release, we had the chance to sit down with Fantom Freq and get a glimpse into his mind. He dives into everything from the creation of the album and his relationship with Eric Mark to the future of Thiccfreqness and his thoughts on the state of the scene. So give Big Beat Manifesto a listen on Spotify or your favorite platform, and read on for the conversation!
Stream Fantom Freq & Eric Mark – Big Beat Manifesto on Spotify:
---
Hi Fantom Freq, we appreciate you taking the time to sit down with us today. In April you released your track "Rushin" followed up by your May release of "Call Me" – both of these tracks were produced with Eric Mark and are teasers from your debut album together – Big Beat Manifesto – released today. Can you tell us about the themes behind the LP and how you came to write these tracks? 
Well generally, Eric and I write a lot and it's easy. Our styles seem to mesh well together and we generally click on the direction that our music ultimately heads. Our goal when we started was to release the album by our birthdays (Eric is June 3rd, I'm June 4th) and however many tracks we could complete in that timespan would culminate the full album.
We went through a lot of bottles of wine in those sessions and that's symbolized on the album artwork, which draws inspiration from a minimalist "tarot card" style. When writing the LP we didn't set ourselves to any restrictions and in the end that seemed to be the right move because the whole work turned out to be a multi-genre collection ranging from breaks, drum n Bass, Electro, House, and UK Garage.
The title track and album title, "Big Beat Manifesto," is just a silly little scene we sampled from Peep Show, one of our favorite shows. The overall theme for Big Beat Manifesto is really just a stream of consciousness between Eric and I as we were drawing from our own influences from music to film to television and even social media. "Big beats are the best…"
How did you and Eric meet and what was the creative spark that led to your decision to do a collaborative album? Was it difficult to adapt to each other's creative processes? 
Eric is originally a Florida-man and he moved out to LA only about four years ago. We met through mutual friends in music on social media and at shows. I liked the stuff that he was making, asked him if he wanted to write together and he was totally up for it. He's been writing music longer than I have, roughly now 10 years to my five and I constantly learn from him every time we write.
We have a pretty extensive back catalogue together and our friends would often tell us that we might as well write an album together. We took that idea to heart and with the lockdown, it seemed like a prime opportunity to buckle down and start stacking music. The creative spark with the album was just that seed our friends had planted in our heads and it took root at a perfect time. Without a doubt out of all the people I've collaborated with, his process has been the easiest to adapt to because we just click on the end result of where the music should ultimately head.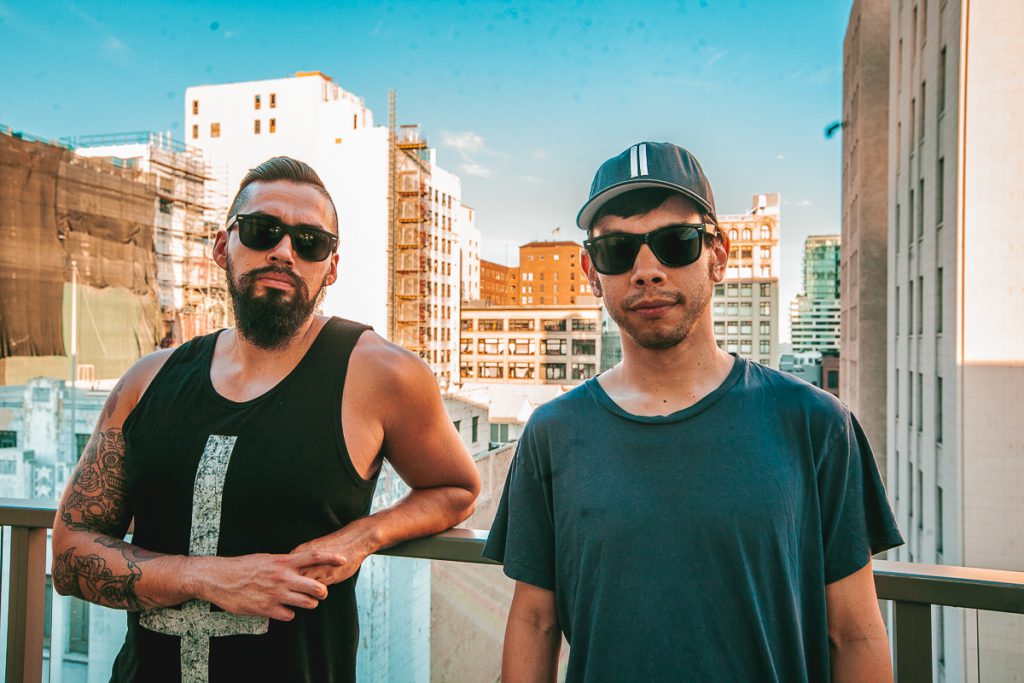 Big Beat Manifesto's release is also an announcement of a much larger project by you – the launch of your label Thiccfreqness Records. Why did you decide to launch your own label at this juncture of your career? 
I've always lived by the idea that there's never a perfect time to start a new journey. You have to be bad at something before you start being good at it. I figured the sooner I start this label, the sooner I can build a culture around it and help others I believe in. Whether it's successful or not from the get-go isn't my aim with the label. What I really wanted was a place of my own, to call home for my music without any restrictions from other's visions. With Thiccfreqness I get to sculpt my own vision, from the music to the artwork. It's a nice feeling and pretty fulfilling.
What was the biggest challenge you faced in executing your vision for your label? Did anything differ from your original expectations? 
The biggest challenge has been mostly distribution and promotion of the music because I had no idea what I was getting myself into. Luckily, one of my roommates works for Create Music Group and he made the whole process of creating the label, distribution, and promotion really easy. Thanks to Tommy Garcia who was extremely helpful whenever I felt like I had dumb questions regarding releasing singles and the album. I honestly had very few expectations with this process and I'm glad I had help learning the ropes. In the end, I just hope people enjoy the music that I'll be putting out solo and with my friends. 
What do you think it takes to run a successful label for electronic music artists today and where do you see that lacking the most? 
I also do a little A&R work with House of Hustle and I love the way Patrik Stedt, the label owner, has been running that. I've learned a lot working under him. I've learned a lot from signing to other labels as well; some good and some bad. More specifically, I've learned about what not to do. I try to be as attentive and helpful as reasonably possible with artists we take on and I'm going to try and emulate that same sentiment when I eventually take on new artists with Thiccfreqness.
I think caring about and investing in the music, the artist, and the listener really goes a long way. I just don't see that same attentiveness and care all of the time with other labels but by no means is that a blanket statement because there's a lot of labels really doing it right.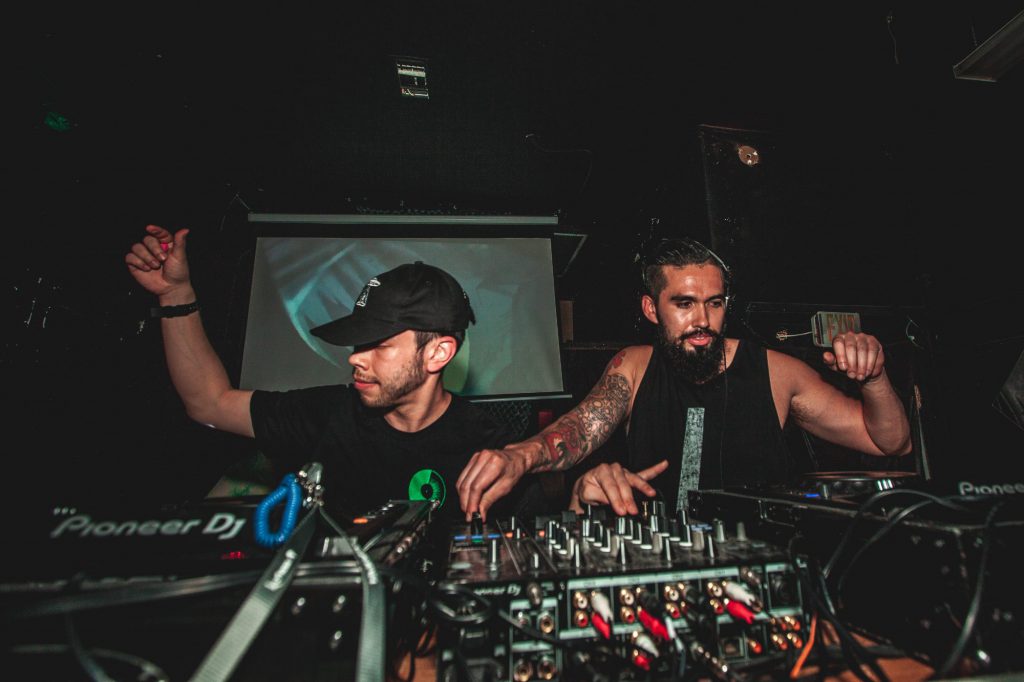 The tracks on Big Beat Manifesto clearly draw from the sonic world of Breaks. Is this representative of the sound that your label overall will be curating for? How do you think your approach to this genre differs from other artists in the sort of 160s BPM range of electronic music? 
Breaks are classic and fun. I'm surprised I don't hear them more, especially live. I usually don't set out with an approach to writing breaks but I generally write in the 126-135 bpm range which seems much more accessible for house DJs.
We often see that the popularization of niche genres can sometimes lead to the dilution of its overall quality. Is this something you ever worry about as genres like Breaks, Electro, and Footwork become increasingly popular to DJs and Producers who don't traditionally operate in those scenes? 
Honestly, I haven't really thought about it but I suppose generally speaking these musical trends are cyclical. Something becomes popular and falls out of favor whereas something that's been "dead" so to speak, rises again. I'm sure it's plausible that artists will oversaturate these genres only for them to rise again 8-15 years later.
I know that on top of the album release, you will be hosting a Thiccfreqness Records showcase at The Midway in San Francisco to celebrate the big day! Is there an aspect of the programming that you would like to highlight to our readership that may catch them by surprise? 
Well like I mentioned at the outset, it's actually our birthday's on June 3 and 4 so what better way to celebrate than with an album release and label launch? We're thankful we got this opportunity to play an indoor show right at the re-opening of shows in California. Also, a big shout out to our buddy Michael Bricker and the Midway for making this whole release party possible.
Finally, what else can we expect to see from you and Thiccfreqness Records in the near future? 
From the start, Thiccfreqness is just going to be a place for me to self-release my solo and collaborative music. But down the line, I'm definitely going to utilize it as a platform to support those friends and artists who I truly believe in. Besides that, I'd like to throw my own Thiccfreqness parties and have some festival stages dedicated to Thiccfreqness. All in due time I suppose.
---
Follow Fantom Freq on Social Media:
Website | Facebook | Twitter | Instagram | SoundCloud