There are few things better than jamming out to tunes all weekend long, and Euføeni and Max Green have curated a playlist for just that!
---
Since first arriving on the scene, Euføeni has regularly brought the heat to speakers near and far with some sensational tunes and mixes that have caught the ear of many. While his sound has morphed during this time, one thing has remained constant – the music he makes is perfect for grooving the day away while simultaneously lifting up spirits along the way. Now, he's looked to fellow rising star Max Green for his latest release, "Only On The Weekends."
Out now on Sidekick Music, much as its name implies this track is perfect for those summer days spent vibing with friends and making memories. It's filled to the brim with funky, future bassy elements and pop-infused vocals from Max Green with a hook that you'll find yourself singing along to in no time at all.
Speaking about the tune, Euføeni said "I feel like my style has mostly teetered around future funk but with this track, I was happy to slow things down for a change and add some future bass elements to it, while still staying true to my sound.  Max really brought the track to life with his vocals and gave it the appropriate theme that a lot of us can relate to… the weekend!"
Those who haven't become familiar with Max Green yet should make themselves acquainted as well. He's previously been featured on tracks like Julian Gray's "In Your Arms" as well as "Chemicals" that saw him team up with HOLOW. Green's vocals really take this track to the next level, and he offered up more depth on how it came to life, adding that the chorus came from "something a past bartender roommate of mine said one morning after a long night" in the pre-COVID times.
To celebrate the release, and the weekend as well, these two artists put their minds together to curate a playlist of tunes that will have you catching a vibe. Everyone from Moon Boots and Duck Sauce to Martin Garrix and Mura Masa are featured within it, so give it a listen and get to dancing!
Check out the full playlist on Spotify below, grab "Only On The Weekends" on your favorite platform, and let us know which tunes you dance your weekend away to in the comments!
Stream Euføeni & Max Green's "Only On The Weekends" Playlist:
---
Tracklist:
Euføeni; Max Green – Only on the Weekends
Mura Masa; Nao – Firefly
HOLOW; Max Green – Chemicals
Euføeni – Needed You The Most
Fred again..; The Blessed Madonna – Marea (We've Lost Dancing)
Pat Lok; Party Pupils – So Fine
Tom Martin; SHOR – Hindsight
Duck Sauce – Ask Me
spill tab – PISTOLWHIP
Euføeni – I'll Take Control
Hundred Waters – Wave to Anchor
EVAN GIIA – tiny life – Duskus Remix
Cosmo's Midnight – Idaho
Golden Vessel; Emerson Leif – Hesitate
Martin Garrix; Tove Lo – Pressure (feat. Tove Lo)
Moon Boots; Fiora – I Want Your Attention
Mura Masa – Messy Love
Julian Gray – It Is What It Isn't
Midnight Mystery Club – True Love
SAINt JHN; Imanbek – Roses – Imanbek Remix
pronouncedyea; Mingue – Lost Without You
SMLE – By My Side
Align – Washing Away
Porter Robinson – Look at the Sky
LO; Bonny Lauren – Fading Light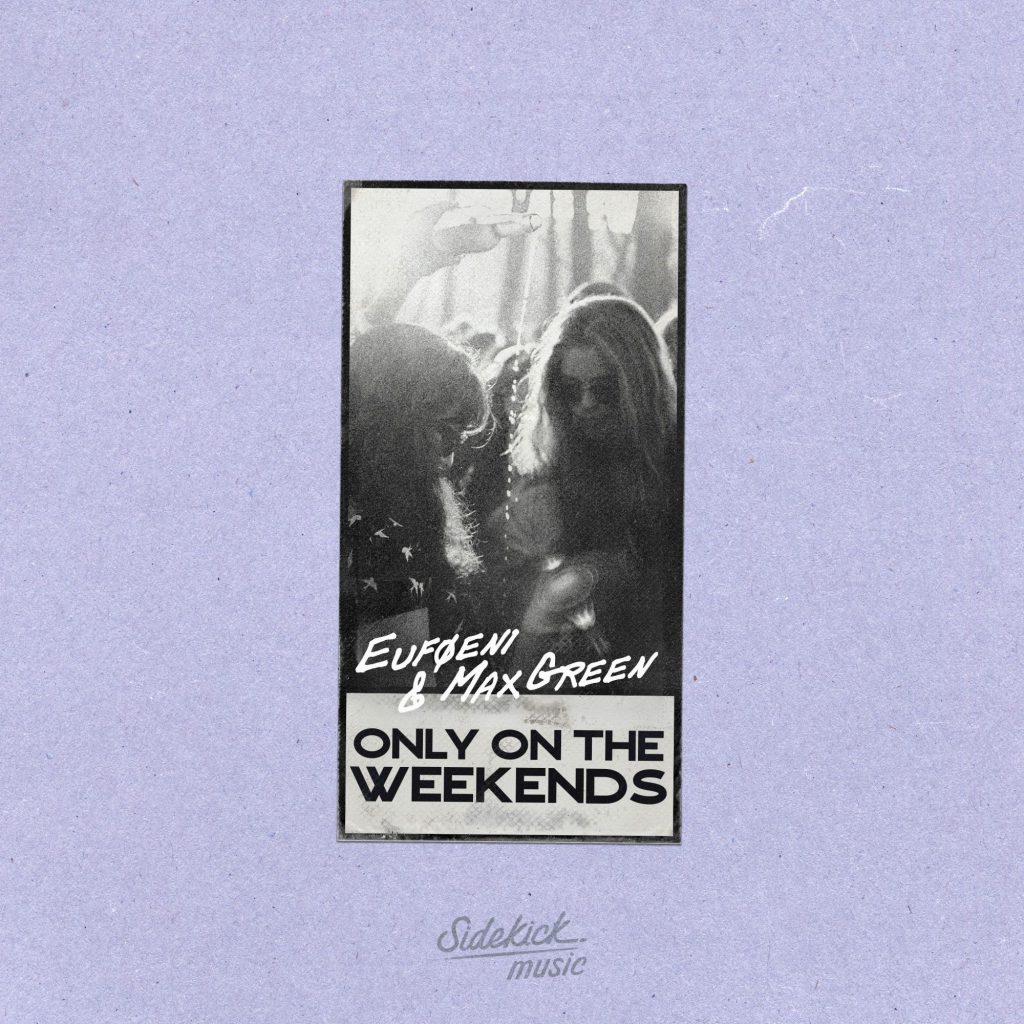 ---
Follow EUFØENI on Social Media:
Website | Facebook | Twitter | Instagram | SoundCloud
Follow Max Green on Social Media:
Facebook | Twitter | Instagram | SoundCloud