Rising stars Eric Mark and TKO teamed up with Texas-based duo Kivi to blend their styles together and take listeners on a ride with new house track "Dance".
---
In a world where collaborative tracks can be produced by artists who are clear across the globe from each other, there is something special about the ones produced by those who come together in person. So when the opportunity arose for Eric Mark, KIVI, and TKO to get in the studio together in Austin, Texas, they jumped at the chance and have delivered us a solid jam dubbed "Dance".
A surefire floor-filler, "Dance" shows off the synergy that the artists had in the studio as they wove each others' styles in a fantastic manner. Featuring a bouncy beat that will quickly infect every listener's mind and a vocal sample that will leave them hypnotized, this track is one that any house music lover can groove out to endlessly.
Officially due out on OFDM Records' End To End Burners, Vol. 3 compilation that lands on October 25, we've secured a first listen of the track for you to feast your ears on. Pre-order the compilation on Beatport and read on for some insight on how the track was produced!
Stream Erick Mark, Kivi, & TKO – Dance on SoundCloud:
---
"This track was a lot of fun to write. It was the first time we all got in the studio at the KIVI lab in Austin, TX. We were focusing on making a breaks-inspired track that still relied heavily on bass sound design and bouncy tech house. We think all our influences got evenly represented in this one, and it definitely makes the floor go off every time we drop it!" – Eric Mark
"It was our pleasure hosting Erik and Tyler. Working with such laid back humble professionals was inspiring. It did not take long in the studio to feel a strong musical connection between the group. "Dance" in our opinion is a celebratory track and is a prime example of music bringing people together around the world. This is one of many collaborations we hope to do with Eric and Tyler in the future." – Kivi
"Dance was one of the tracks we all made together during my most recent stay in Austin, Texas. It was the first time meeting Eric, who I actually introduced to KIVI via Facebook a few months back. Eric was booked to play a night, so I booked the first flight from Calgary to get down there. KIVI hosted us and we were able to make 3 tracks together and had the absolute best time doing it. These tracks helped us all build a solid friendship and I'm really happy OFDM has accepted it for their compilation!" – TKO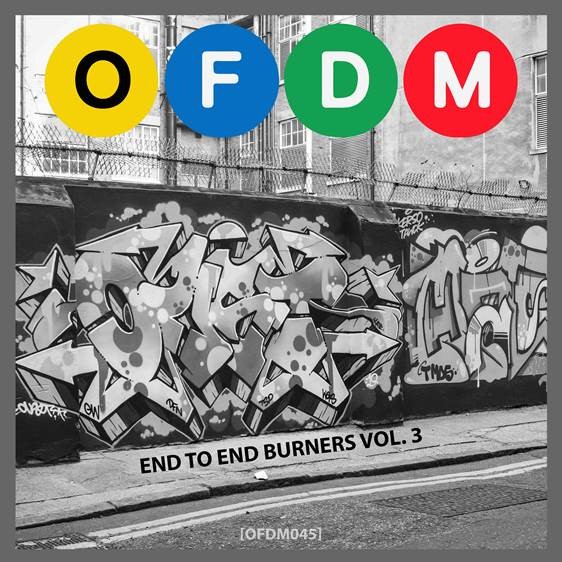 ---
Connect with Eric Mark on Social Media:
Facebook | Twitter | Instagram | SoundCloud | Beatport
Connect with Kivi on Social Media:
Facebook | Twitter | Instagram | SoundCloud | Beatport
Connect with TKO on Social Media:
Facebook | Twitter | Instagram | SoundCloud | Beatport
Connect with OFDM Records on Social Media:
Facebook | Twitter | Instagram | SoundCloud | Beatport