Trance artist Kristina Sky chats about Groove Cruise, her career accomplishments, producing music, and more.
---
Groove Cruise Miami sets sail this week on an epic adventure to CocoCay and Nassau, Bahamas. We've taken the opportunity to introduce you to one of the artists playing on the boat – Kristina Sky. With multiple sailings under her belt, Kristina can be titled a Groove Cruise veteran and a trance artist you shouldn't miss while on board.
Besides being on multiple Groove Cruise lineups, Kristina has accomplished so much since starting her music career in 2002. Based out of Los Angeles, she hits the stage frequently at clubs like Avalon Hollywood and Exchange LA. She's also played at multiple major events like Dreamstate SoCal, Coachella, and Electric Daisy Carnival. Playing live sets isn't her only talent though, as she is also skilled in producing music and has released tracks on major labels like Armada and Vandit.
Kristina Sky is an artist worthy of listening to no matter what subgenre of EDM you like. However, she's especially great if you love Trance! If you're going on Groove Cruise this week, make sure you check out her set. It's one you won't want to miss.
Listen to her set from Groove Cruise LA 2017 to get a glimpse of what's in store!
---
Groove Cruise Miami sets sail once again at the end of this month. What are you looking forward to the most this year on the ship?
It's been a bit chilly in L.A. so I'm definitely looking forward to some warmer weather! Stoked to explore a ship I've never GC'd on before (fingers crossed for some bomb pizza!), and I'm really excited to play a set on Cococay alongside Cosmic Gate for Denial Island. It'll be great to have some trance at the destination party this time. But mostly looking forward to hanging out with fans and colleagues while catching some epic sunrises and sunsets, over many-a-glass of champagne! 😀
If you were to try to convince someone to book a room on Groove Cruise, what would you tell them and what do you love the most about it?
Easy. It's like the wildest summer camp you could imagine, for adults. A chance to throw all your cares away, disconnect from the chaotic world we're living in and just completely let loose while getting to meet new friends and enjoy amazing music in exotic settings. If you never go, you'll never know!
You've attended Groove Cruise multiple times, and we both know how crazy and wild it can get on the ship. What would say is the craziest thing you've seen or experienced so far?
Too crazy to mention in this interview. [Laughs] What happens on Groove Cruise, stays on Groove Cruise!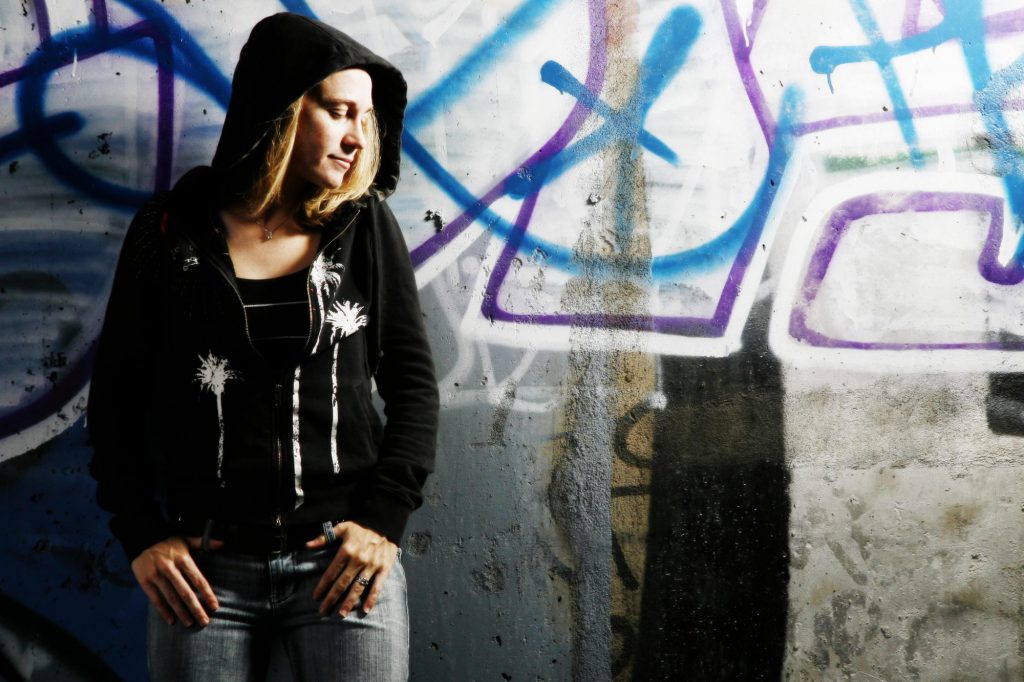 Having been a fan of Trance before starting your career in DJing and producing music, who were the top three artists that you listened to at that time?
Paul van Dyk, Matt Darey, and Paul Oakenfold.
Would you consider these artists to be influential to you when you started your career in music? Are there any other big names who you'd consider career influences?
Definitely. All were huge inspirations to me – three of the best storytellers in the world of dance music, in my opinion. Other early influences were Way Out West, Sasha & Digweed, and Danny Howells. Legends!
Among your many career accomplishments, which one would you consider the greatest and why?
Hard to pick a single "greatest", but a massive full circle moment that was really meaningful to me was playing Coachella in the Sahara tent after growing up on that very same festival as a young music fan. To play the same stage as Daft Punk and Madonna was surreal and something I'll never forget.
You've partnered with Orla Feeney to create your recent releases "Crestfallen", "Audacious", and "Insubordinate". What went into making these tracks with Orla, and what enticed you to continue collaborating with her after your first release together?
I first met Orla at a big rave we played together at the Belasco Theater in LA. We afterpartied together 'til way past dawn and immediately became great friends. She's a riot! A few months later she came back to America to play Groove Cruise so we decided it would be fun to collaborate on something while she was in town.
We had such a blast writing "Insubordinate" that we decided to keep it going, working on "Audacious", and "Crestfallen", mostly over the internet, and over a couple more of her trips to the U.S. We're kind of in a rhythm now, so you can definitely expect to hear more from us together in 2018.
Your fans know you for your passionate, amazing live sets but it seems as if in 2016 and 2017 you've dived a bit more into the production of music. Will you continue releasing original tracks and are there any goals you've set for yourself for the music production side of your career?
Although DJing is my main passion, I did focus more on production over the past couple of years and plan to keep it going. I don't have any hardline goals as to how many tracks/remixes etc… as I don't really like to put that kind of pressure on myself, but I have a bunch of really exciting projects I'll be working on this year and I'm looking forward to sharing it all with my fans very soon.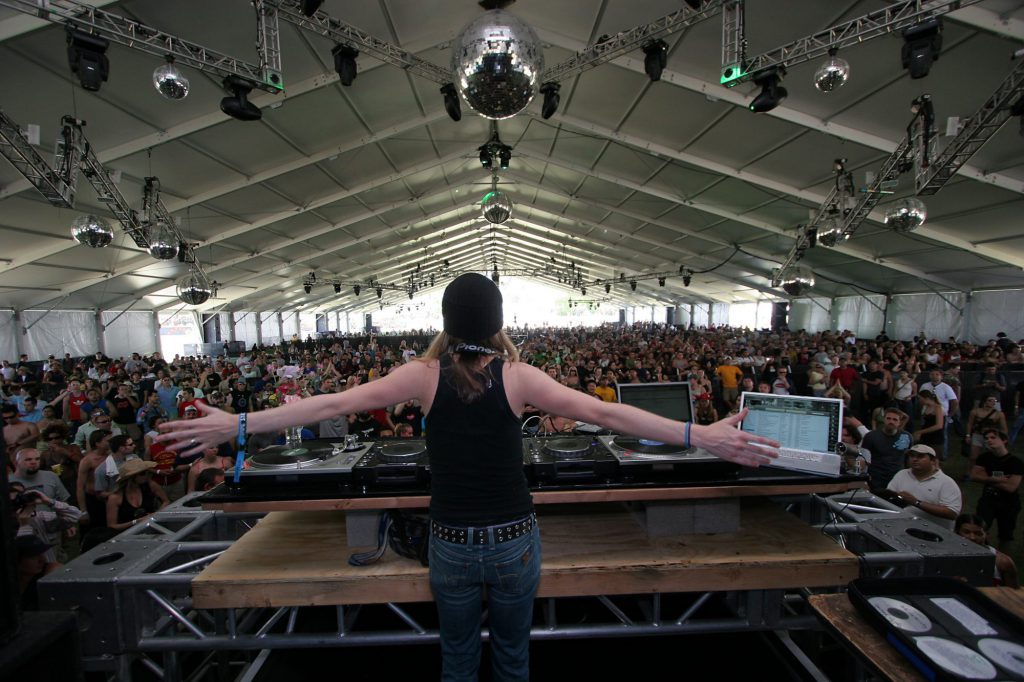 Playing so many live sets and constantly being involved in music, there must be something that keeps you motivated to continue progressing your career as a DJ and producer. What might that be?
I just want to continue discovering amazing music and sharing it with other passionate music lovers around the world, and writing and releasing music that means something to me, that others can connect with too. Consuming and curating vast quantities of music is my obsession. It's all I know! 🙂
Before going on stage, is there anything special that you to do to get yourself in the right mindset to play the awesome sets that you're so well known for?
No special rituals for me actually! [Laughs] I'm usually just furiously sifting through tracks in my room until the very last second, trying to find one or two more gems that no one will expect, or will take the crowd back in time. Some of the most magical dance floor moments come from tunes that were last-minute additions. I've got over 10,000 songs in my collection so it's fun to dig deep.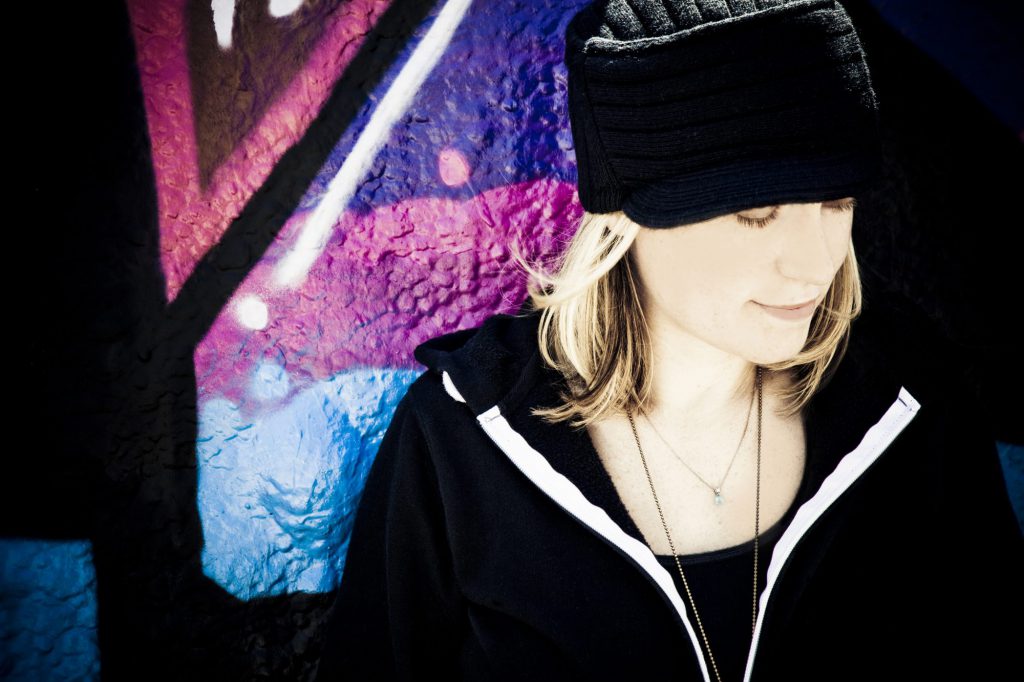 I'm sure that you love many tracks. If you had to choose, which track would you consider your all-time favorite?
I'm gonna break the rules here a bit because I can't narrow it down to just one. But Paul van Dyk's entire Out There And Back album, front to back, in order, is absolute perfection.
Through the many years that you've been a part of the electronic music scene, you've probably noticed many changes. In your eyes, how has the scene changed for the better, and is there anything that you wish could change back to the way it used to be?
I think the heart and soul of the scene are the same as it ever was really, just a lot more people are getting to experience it now, which is awesome. Of course I could say I'd love to go back to the good old vinyl days and underground warehouse and desert parties with no flashy production, glowstick-lit map points to guide you to your secret location, "suggested donations" i.e. $15 or whatever you had in your pocket, etc.. but that would probably be cliché. [Laughs] I'm just happy I got to experience the scene before it went supernova. It was a very special time. 🙂
Thanks for your time. See you on Groove Cruise!
My pleasure. 🙂 See you on the boat! <3
---
Catch up with Kristina Sky on Social Media:
Website | Facebook | Twitter | Instagram | SoundCloud