Same Same But Different Festival Co-Founder Brad Sweet stopped by to talk about the early days and what's to come with its 2021 edition!
---
Beloved Southern California festival Same Same But Different will be one of the first camping festivals in the state to return and excitement is at an all-time high. Taking place the weekend of September 9-12 at Lake Perris, the festival's co-founder Brad Sweet and his team are gearing up for what is sure to be one of the most epic editions of the festival as they do what they do best: live music, lake swimming, art, yoga, workshops, and boosting the vibes high.
Headlining this year's event is the electronic bass funk-duo Big Gigantic and multi-genre instrumental group STS9. In addition to these heavy-hitters, attendees can look forward to other incredible sets from CloZee, LSDREAM, Capyac, Dirtwire, Moontricks, and Cofresi. Also on the lineup are a variety of musicians and bands from San Diego including Red Giant Project, Kaipora, MDRN HSTRY, Boostive, Aviator Stash, and Ofier. No matter where you turn there is bound to be incredible music surrounding you.
As the anticipation continues to build, we jumped at the opportunity to chat with SSBD's Brad Sweet about the early days of the festival, challenges presented by the pandemic, their return this year, and more. Check out the recap video from 2019 for a taste of the action, sign up for the waitlist if you missed out on tickets, and read on to find out more about Same Same But Different.
---
Hey Brad! Thank you for taking the time to answer our questions today. Before we dive into this year's edition, let's take some time to reflect. What has it been like to produce Same Same But Different and see it grow in the last three years?
It's been a thrilling ride. I'm excited to have the talent playing the festival this year that we have and all the other performances and artists that have hit us up to get involved as well. We started this event from scratch and our only goal was to throw an amazing festival. We knew that if we did it right we'd get to do it again; we just keep trying to do better and better each year.
This year's edition is selling fast and one huge reason is the diverse and stacked lineup. How do you go about brainstorming artists to book while taking into account headliners, vibe, genre, local bands, etc.?
My partner Peter Eichar and I have endless conversations about this. We've played in a few bands together actually and both spend lots of time listening to music. He knows way more great artists than I do so I have to give him the credit for all the great talent and making sure the festival flows from start to finish.
SSBD was voted #1 Best Emerging Music Festival in the United States by USA Today, if you had to pitch the festival to someone who has never heard of it, how would you sell it? What are your favorite parts of the festival?
The culture of the festival is what really makes it different. We have great things like a picturesque beach, swimming all day in front of the stages, floatopia parties, beach bars with hammock lounges, workshops not to mention all the stages and music. But the attendees at the festival really just treat each other the way people should treat each other.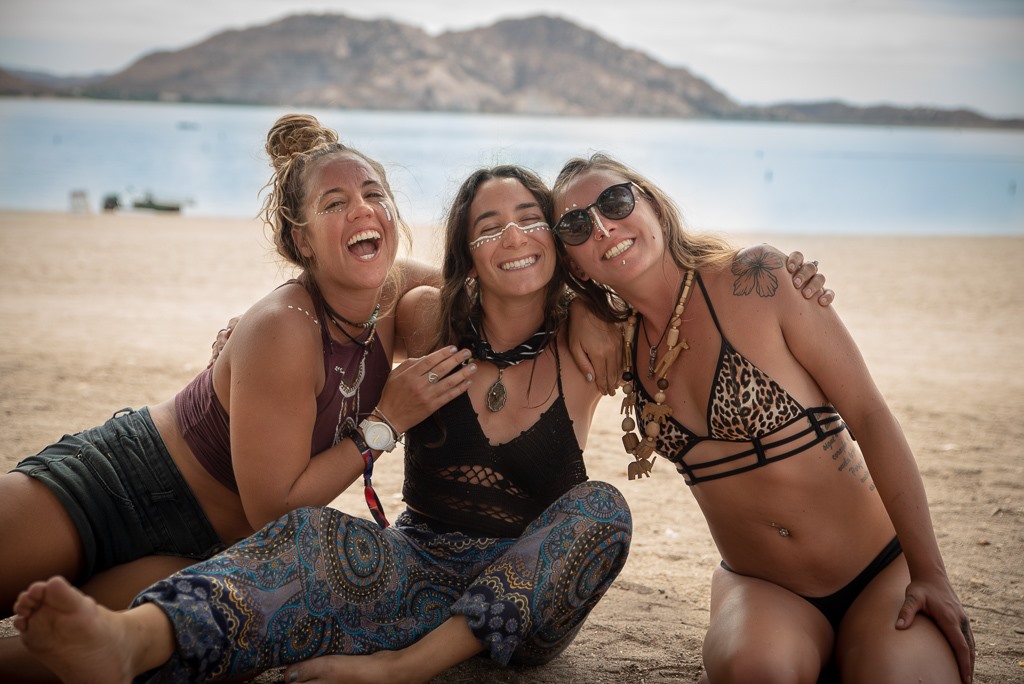 Being one of the first festivals to return in California, do you have any special surprises or secrets you can reveal for the 2021 edition of SSBD?
We're pretty excited to add a Sunday Brunch Floatopia Party to the schedule this year. Our last festival, everybody had to leave Sunday morning and it just felt like we all wanted it to keep going a little bit longer.
Of course, it can't be easy planning a festival during a pandemic. What challenges have you faced and how have you overcome them?
The biggest challenge has been the ever-changing rules. Like all businesses we've just remained flexible and have learned to expect the curve-balls.
The light at the end of the tunnel grows brighter, but we are still navigating our way out of the pandemic. What measures does SSBD have in place to make sure attendees are partying safely?
This year we'll be following all guidelines of course that are issued by the state of California and the CDC, that includes proof of vaccination at the gate or a negative COVID test for entry. As new technologies and standards are issues we'll follow them and keep everybody updated on our COVID Safety Page.
If you had to recommend three music acts from the 2021 lineup to see, who are they?
I love Big Gigantic and STS9, they'll both put on an unforgettable performance. I'm also a huge fan of Dirtwire, don't sleep through any of those sets.
Looking ahead, what are some of your goals with SSBD in the future?
As always, our goal is simply to put together the best edition of the festival we can this year. If we keep doing a good job I think the rest of it has a way of sorting itself out.
---
Follow Same Same But Different on Social Media: