ODESZA's Foreign Family Collective releases the Rare.wavs compilation featuring Kasbo, Jai Wolf, Chrome Sparks, ford., and many more!
---
While ODESZA fans wait for the duo to reemerge with new music—or literally anything, we're dying you guys—it seems that the guys have been busy cultivating their label, Foreign Family Collective. A seemingly endless flurry of releases have landed on the imprint over the past year and today, they've released the first volume of their latest compilation series, Rare.wavs.
Rare.wavs, Vol. 1 features 16 tracks from 16 different artists who are either signed to Foreign Family Collective or are friends of the label. Artists were given complete creative freedom to submit any track, old or new, so it's brimming with tunes that previously had been sat on or were hidden away from the world. The tracks found within the compilation span a variety of genres and undoubtedly bring something that will satiate everyone's tastes, further exemplifying the universal language of music.
The album plays straight through like a dream, the perfect sounds for a cruise down your favorite back road. Kasbo sets the tone and kicks off the album with his cheeky house tune "Car_beat.wav." This is a track that encourages listeners to close their eyes and immerse themselves in the musical journey that the compilation will bring. Soon after, Jai Wolf's "Hikikomori" enters the mix as well with its laid-back sound that will whisk you away to a fresh state of mind.
Robotaki brings the ethereal vibe with "Weed Market" while Medasin keeps the vibe going with "Wound Up" and Gilligan Moss offers up some "Studio Silence." Other tracks that were an immediate standout include Phantom's party tune "Do It Again," and a personal favorite, MEMBA's "Birdhouse." But one specific song that brought me to tears was Slow Magic's "True." Although it lacks lyrics, the track's melody and beat held my attention and the entire track just exudes a feeling of victory. When you listen to this song you'll be transported to a place where you can recognize accomplishments and successes with gratification.
In addition to the album, the label is also releasing 16 NFTs that correspond with each track on the tape via Foundation. Bidding for the artwork began on Tuesday, May 25 at 12pm PT and will run for 24 hours. More details can be found by visiting their website.
The release of this tape from Foreign Family Collective allows fans and artists to let go of this past year and look forward, positively, to what the future holds for us. Make sure to stream Rare.Wavs Vol. 1 on your favorite streaming platform and let us know what you think in the comments!
Stream Rare.wavs Vol. 1 on Spotify:
---
Rare.wavs Vol. 1 – Tracklist:
Kasbo – Car_beat.wav
Chrome Sparks – PLASMATISPHERE
Jai Wolf – Hikikomori (Demo)
Phantoms – Do It Again
Slow Magic – True
Pluko – VISION
obli – Are We Fluttering
Gilligan Moss – Studio Silence
Fakear – Lotus
Robotaki – Weed Market
ford. – 8
MEMBA – Birdhouse
Medasin – Wound Up
mai.la – UAH
Rimbaudian – Haylove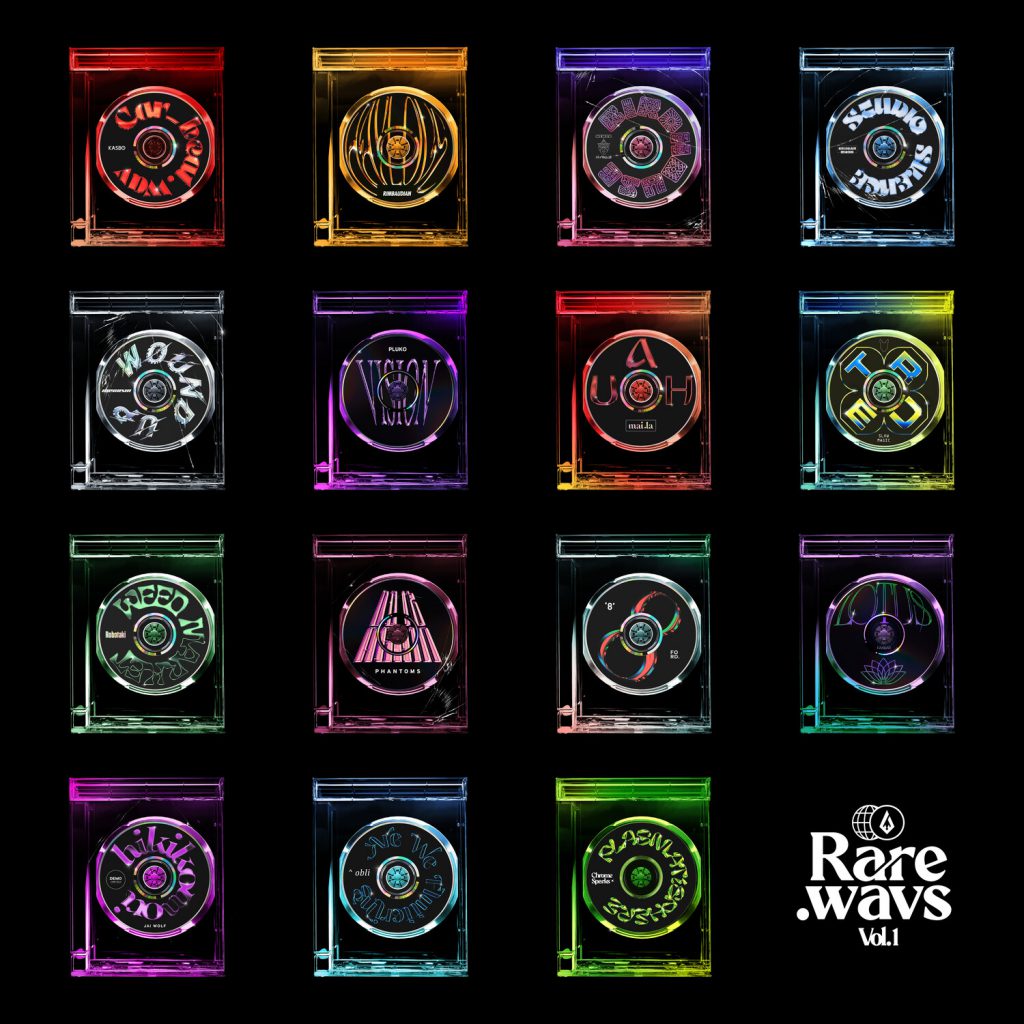 ---
Follow Foreign Family Collective on Social Media:
Website | Facebook | Twitter | Instagram | SoundCloud | YouTube