Get to know rising house artist OFIER who has played a pivotal role in shaping the current dance music scene in San Diego!
---
As one of the fastest rising stars in the scene OFIER has been involved in the scene for quite some time, but recent years have seen incredible developments for the rising artist. Between his music, like a new record with Morpei that's due out on Desert Hearts, and his performances at festivals like Lightning in a Bottle along with many others, it is clear that he's truly dedicated to spreading love and positivity wherever he goes.
While live music has been on standby OFIER has been staying active during the coronavirus pandemic. Over the past few months, the San Diego-based artist has produced new music, played countless digital shows, provided insight into his production process via platforms like Facebook, and established deeper roots in the local electronic music scene.
Of course, it's all part of the process, but there is no doubt OFIER is en route to big things. After chatting with his brother last month, we couldn't pass up the chance to sit down with him, so read on to learn more about him and listen to the guest mix below!
Stream EDMID Guest Mix 223 || OFIER on SoundCloud:
---
Hey OFIER, thank you for taking the time to hang and answer some questions. Before we get into the bigger developments I wanted to dig deeper into how it all started. Can you tell us how you got into music and a little insight into your journey thus far?
OFIER: Hey hey! Thanks so much for having me. I really appreciate the EDM Identity family for all the love over the years and stoked to finally put something together with y'all.
I suppose we'll start in the way beginning, back in the late '90s. I started playing guitar when I was 7 years old. My parents pretty much forced it on me… so it really didn't resonate in the beginning and I put it off for a few years. Mostly because I was so young and wasn't really searching or listening to music on my own at that age.
Once I was in high school, Napster came out and I actually started downloading music and discovering tunes I liked versus what my parents listened to. So I was more inspired to pick up a guitar and start learning the songs I loved.
Eventually, I started playing in a few bands and booking some pretty decent shows in LA which would prime me for the years to come and what would eventually develop into a music career, my absolute dream.
Your live performances are unique in the fact you combine live guitar with house and funk beats. How did your style develop into what it is 
today

?

My foundation of teaching myself how to play the guitar was based on learning songs I loved to listen to. I was always jamming along to records and have always had fun improvising guitar over records. After playing in many bands over the years, I decided to go solo to have creative control and I started DJing/producing music professionally.

I started playing house music records and jamming along with my guitar because it felt so natural and that style of music felt like it had room to breathe and the guitar would serve the songs really well. It really was fun and bringing me back to my early days growing up on classic rock and funk records that my dad used to play for me.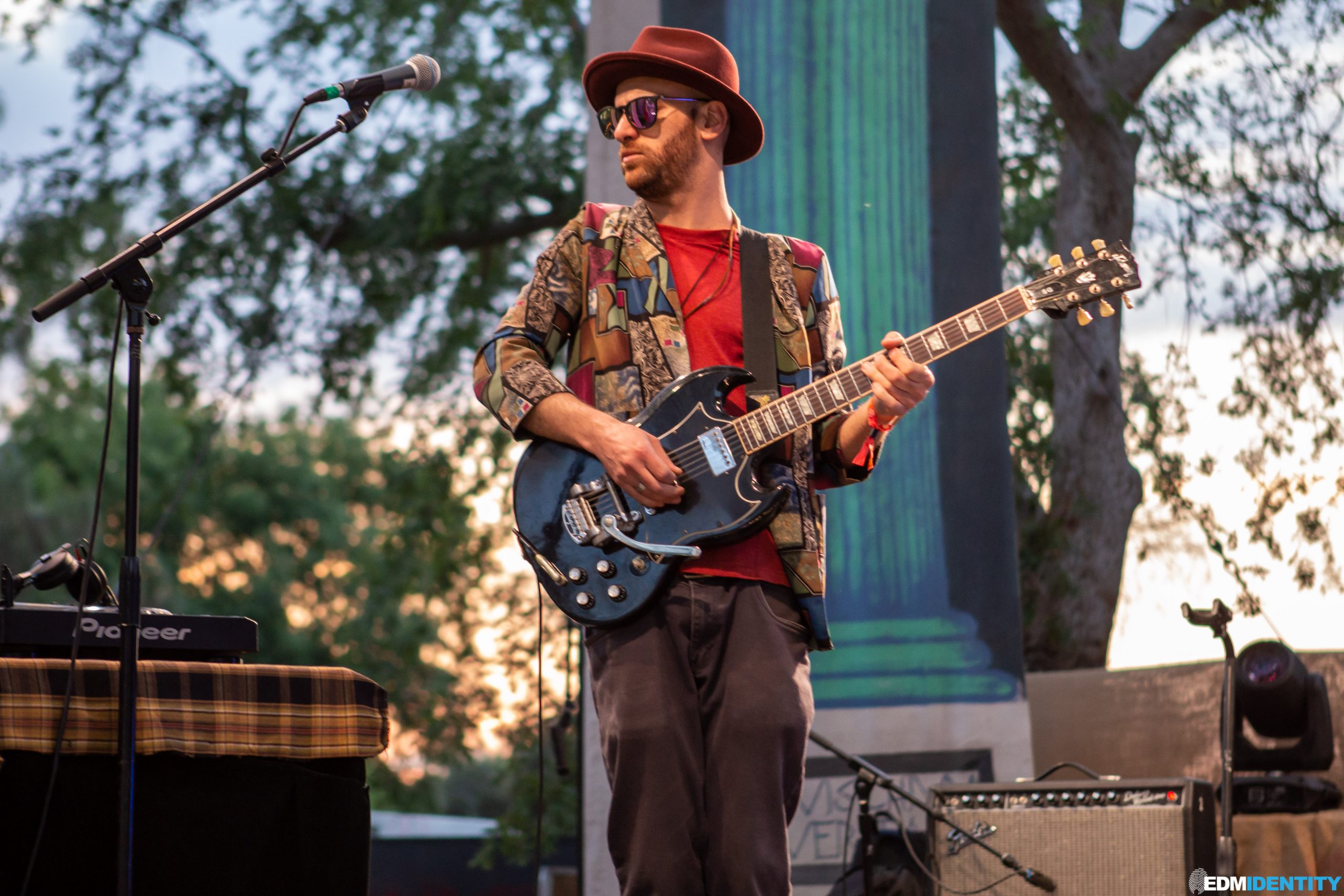 Having been heavily involved in the music scene in San Diego and Los Angeles for some time, what are the biggest lessons you've learned that have been most impactful to you operating as a creative/businessman/musician?
The biggest lesson I have learned has definitely been to stay true to myself.  I have joined a lot of bands and projects because they were booking really great gigs, but it wasn't quite the music direction I wanted to be in. That always eventually surfaced and caused me to be unhappy with the projects I was involved with. I would just eventually lose interest and quit the band.
So once I finally went solo, I had complete creative control and it was liberating. I suppose I realized that there would be an audience for any style of music that I played. So I might as well do what I identify with most so I could be proud of the music I was creating and really feel inspired to progress and stay timeless.
This year, you were booked for Lightning in a Bottle with your own slot, have played it in the past at Meditation Mountain and the Grand Artique with B3K. Can you speak about your experiences at LiB and what that festival means to you?
LIB has been a game-changer for me. It was the first major festival that I have been booked for and it inspired me to push myself to get into the music festival scene because, after the first experience, I knew that was my home. I am absolutely infatuated with traveling the globe and meeting new amazing humans at music festivals because it is undeniable that the vibes are so high at festivals and everyone is there to spread love and positive energy. It's all about the vibe for me.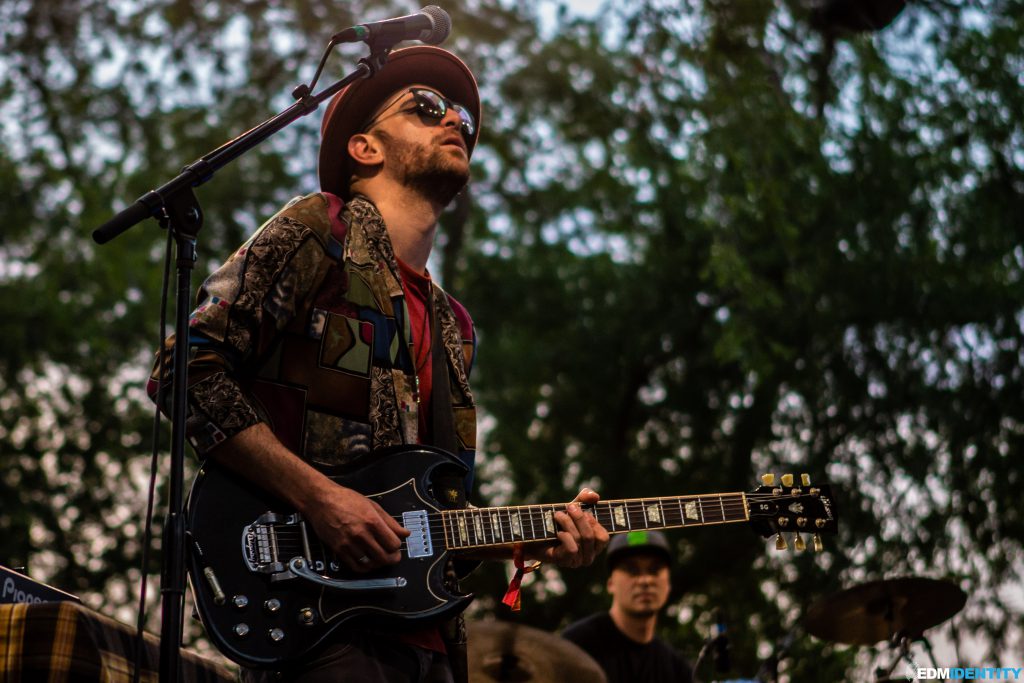 Taking things abroad, recently you toured in Bolivia. Pioneering and sharing electronic music in other regions of the world! What was the scene like down there compared to the one here in the US?
Bolivia was amazing. I owe a huge thank you to Morpei and the Buriloop crew for pouring every ounce of their souls into that tour to create the first-ever electronic music tour in the country. It was history in the making and you could feel the energy in every city. The crowd was blown away in each city and they were so receptive to our style even though it was something very different than what they were used to and loved. The Bolivian culture is absolutely incredible and I can't wait to get back there for a reunion.
Congrats on your collaboration with Morpei on his new EP coming out on Desert Hearts Records. How has it been getting a signed release to a hometown label and what was your favorite thing about working on the record?
Thank you! I'm really excited for that record to come out this July, such a fun and funky tune that has been crushing the dance floor every time I play it out. Morpei and I had a ton of fun making that track in my studio and it felt so effortless.
We had the main groove laid out within a couple of hours and Morpei finished the final mixdown all on the same day. It was epic to work with him and learn some new tricks that he has up his sleeve in producing and sound engineering. He is a huge inspiration of mine and a phenomenal producer.
As far as the label… releasing with Desert Hearts has been a huge goal of mine because I love their vibe. They have always been outspoken about spreading love, acceptance, and positivity within the underground music scene and I feel their message has been extremely impactful on my outlook on life. We all need to approach all situations with love and positivity and they do an amazing job of spreading those vibes for sure.
Speaking of DH, you have been crushing it on the live streams with your own time slots as well as funky B2Bs with Porky. What has that experience been like?
It has been super fun and challenging at the same time. COVID-19 has really changed the game for the music industry. I never did a live stream before, and now I've done like 10 in the last few months. It was really weird at first but I'm starting to get into the swing of things and feeling much more confident.
Going B2B with Porky during the DH live streams has been RAD. He's one of my best friends and a big inspiration of mine so we play off each other's styles really well. I absolutely adore that dude and LOVE performing with him. B2B's can be really challenging to have great flow and tell a story seamlessly so when you mesh really well with someone, it's a moving experience and I feel that we have really grown to love throwing down together.
Thank you so much, Porky and the DH fam for receiving me so well and accepting me with open arms. It means the world to me and has definitely helped shape my approach to the music.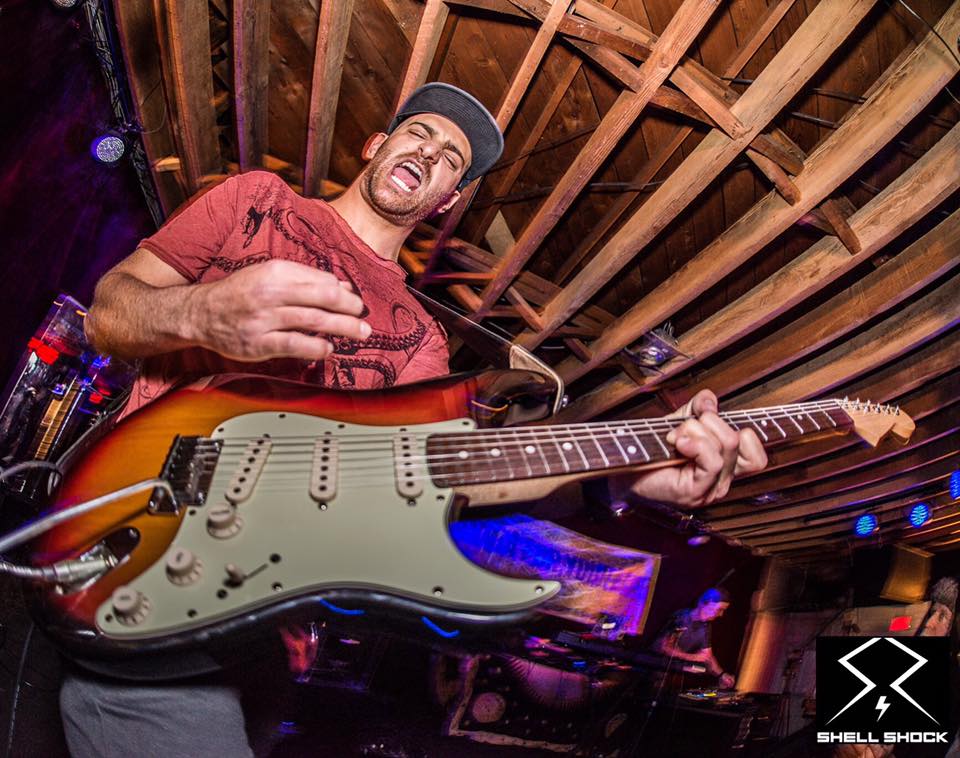 On top of your work as a musician, you've also been involved in building the Kino Village brand with your brother, Oren. Can you speak more about Kino Village and any future goals?
Kino Village has been a huge learning experience for me. Oren and I started to throw festival-inspired events where we could have a lot of control over the parties we would be involved with. Sure it's fun to play at night clubs opening for artists you look up to, but it's not the same as creating your own baby that eventually cultivates into an amazing community.
We are a village of friends and family that keeps growing daily and we are so grateful for it. It's so nice to be able to have creative control on an event where everything is customizable and we keep learning and growing as a team. I'm so excited to see what's to come with it and love working with my brother and all the partners we've worked with along the way.
We have covered a lot and it's super exciting to see and support you through these amazing developments. Is there anything else you'd like to share with us? Releases, feelings on quarantine, life, etc.
Quarantine has been a double-edged sword for sure. On one hand, I had an entire year of booking all my favorite music festivals that have been postponed or canceled such as Coachella, LIB, and a ton of festivals I never was able to announce, however, it has let me focus on producing and staying busy in the studio.
When I'm on the road, I rarely have time to crank out a ton of new music and I finally have had the time to stay at home and stay productive.  I have a ton of stuff in the pipeline that I can't quite announce yet so stay tuned on some really exciting developments coming up.  So many amazing things to come in the near future I can't wait to share with y'all.  Stay tuned on things to come and I can't wait to hug everyone and hit the dance floor with you all soon!!
---
Follow OFIER on Social Media:
Facebook | Twitter | Instagram | SoundCloud | Spotify