Saxophone-wielding bass producer SoDown releases hip-hop-heavy single "Cake" on GetDown Records and is set to head out on tour!
---
Denver-based musician SoDown is picking up some momentum this year, especially after the release of his single, "Tension" back in March with Bass Physics. Flipping the scene upside down with his combination of smooth saxophone lines and intense bass beats, he's developed a unique sound that has permeated speakers near and far. Now, SoDown has unveiled his latest track for the bass community to feast their ears on, "Cake."
This new tune from SoDown definitely stirs up some new flavor with twerk-inducing beats and gritty, grimy bass elements. The track opens with an eerie, yet nostalgic feel that caters to the theme throughout the song as he creepily builds the track. The bold synths that follow offer up a contrast to the deep, yet prominent, bassline for the chorus – and hip-hop influences bump throughout the track to coax the listener to bob their head incessantly to the beat.
Speaking about the message behind the tune, SoDown said: "I wanted to make a track that reflects the state of capitalism and its shortcomings. In what seems like an endless pursuit of paper, it's easy to lose sight of what really matters, those we love, the experiences we share, and the growth within ourselves." And when listening to "Cake," its filthy rhythms tell that tale as they parallel the more modern, pioneering sound design he's created for the dance world as of late.
Along with the release of "Cake," SoDown has officially announced new tour dates for his fans in the US. During the year he'll be traveling the continent for stops in Colorado, Utah, Arizona, and Texas, while also taking the stage at festivals like ILLFest, Beyond Wonderland at The Gorge, and Dancefestopia, among others. Check out the full list of dates and venues below.
Prepare for the return of SoDown's daring bass sounds and captivating saxophone solos and grab tickets to stops on his tour today by heading to his website. And don't forget to stream or purchase Cake on your favorite platform, and let us know what your thoughts are in the comments!
Stream SoDown – Cake on Spotify:
---
SoDown 2021 US Tour Dates:
Wednesday, May 26 – Boulder Theater (Boulder, CO)
Thursday, May 27 – Boulder Theater (Boulder, CO)
Friday, May 28 – Aggie Theatre (Fort Collins, CO)
Wednesday, June 2 – Sky (Salt Lake City, UT)
Friday, June 4 – OKC Farmers Market (Oklahoma City, OK)
Saturday, June 5 – Vulcan Gas Co (Austin, TX)
Saturday, June 12 – Shady Park (Tempe, AZ)
Saturday, July 3 – Asteria Music Festival (Punta Gorda, FL)
Saturday, September 11 – Dancefestopia (La Cygne, KS)
Saturday, September 18 – ILLfest (Austin, TX)
Saturday, October 2 – Beyond Wonderland @ The Gorge (George, WA)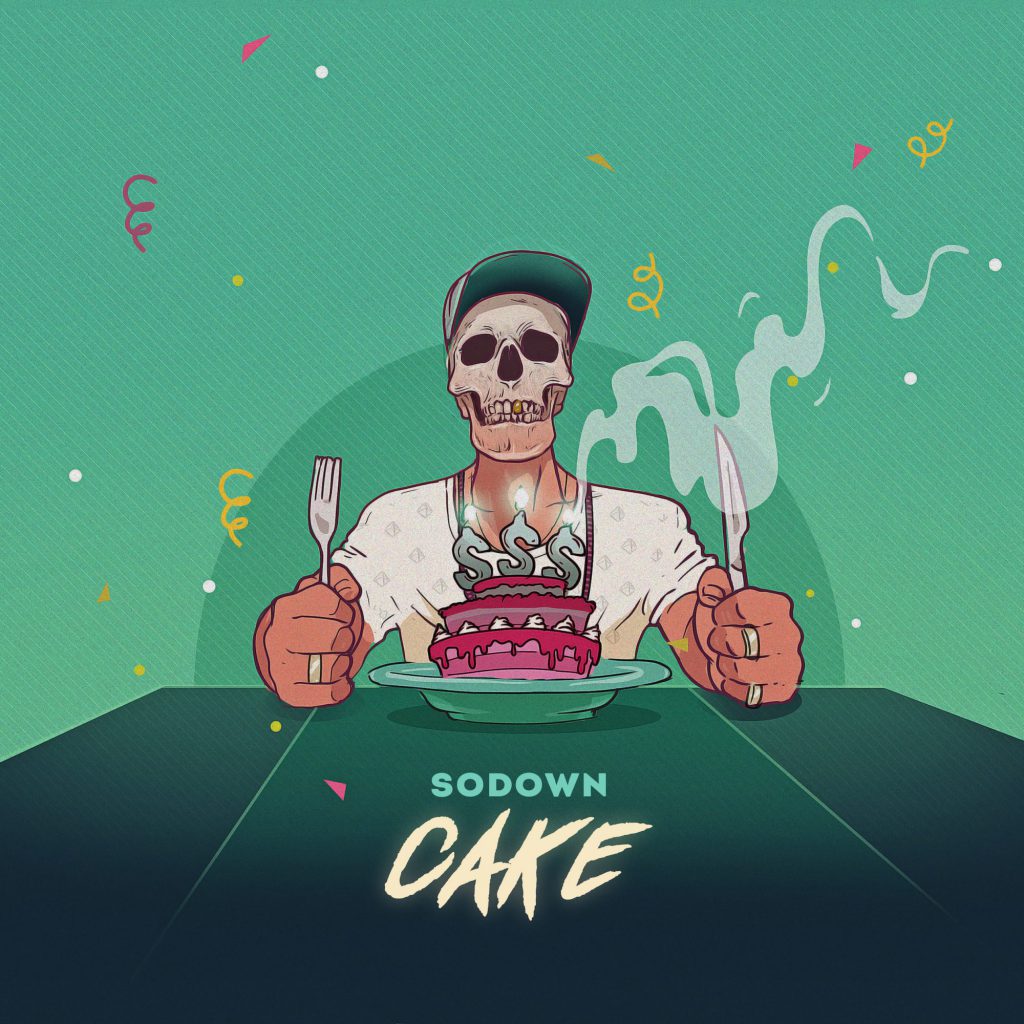 ---
Follow SoDown on Social Media:
Website | Facebook | Twitter | Instagram | SoundCloud | YouTube